NES or the Nintendo Entertainment System remained a favorite gaming console for masses for a very long time. It ruled the gaming world but as you know everything comes to an end, the production of NES (Nintendo Entertainment System) was halted by Nintendo. After the NES production halt came in the SNES or also known as Super Nintendo Entertainment System. This particular video game console offers playability for classic Nintendo NES era and other games that later came into the market via a number of different sources. SNES has a huge library of both licensed and non-licensed games. So, if you are a hardcore SNES fan you must be in possession of a lot of SNES games. If you've got a choosy nature when it comes to SNES supported titles, and you want to know more about the best SNES games, we've got you covered.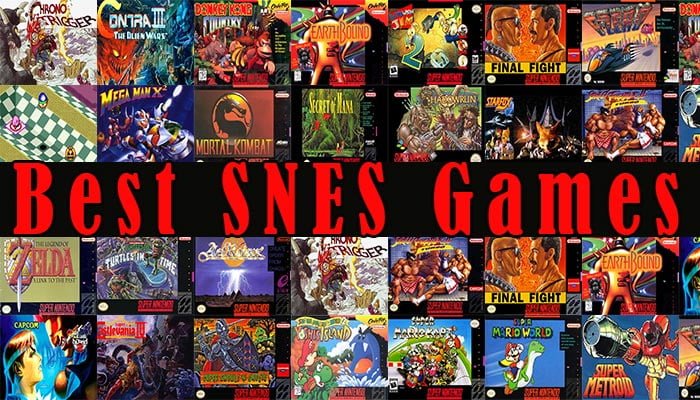 Best SNES Games of All Time
In the following list, you'll find SNES games ranking over the web, based on playability, fan interests, and critic reviews. So, without wasting any more of the time, let's have a look at some of the best SNES games.
1. Kirby's Dream Course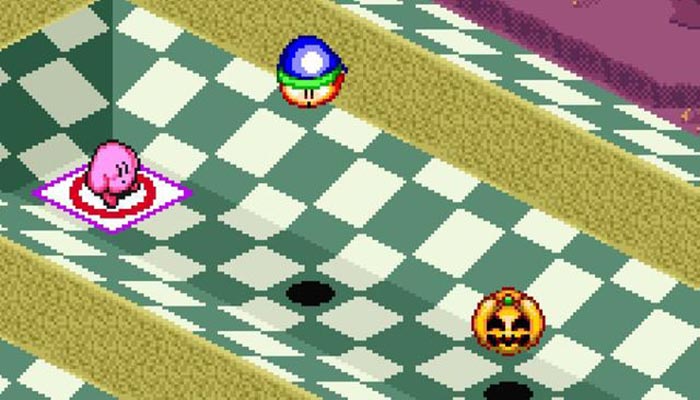 Kirby's Dream Course is better known for its unique and classic Side-scrolling adventures. It's a remarkable Golf title released by Nintendo. The game behaves consistently, and this particular element is what you won't see in a lot of other golf games on SNES. The game lakes the realistic physics, however, they are enough logical to let you enjoy game's complex and enjoyable golf courses. The golf is all mingled up with Kirby's classic enemies, and tons of power-ups that get sprinkled over you in every stage. Based on all the fantastic stuff this title offers, it's indeed one of the best SNES games you should try.
2. Super Metroid

Super Metroid is arguably one of the most influential 2D Action-adventure video game on SNES. With flawless action and thrill, impeccable design, a fantastic atmosphere, enormous overworld exploration, and a badass heroine, Super Metroid leaves a lot of other games to dust. It's been a massive hit from the day it released, and it's one of the best SNES games to this day. Form the moment you set foot on Zebes, Super Metroid offers endless possibilities and a fun-filled overall experience. Because of its otherworldly experience, Super Metroid is one of the best SNES games in the whole Metroid series.
3. Earthbound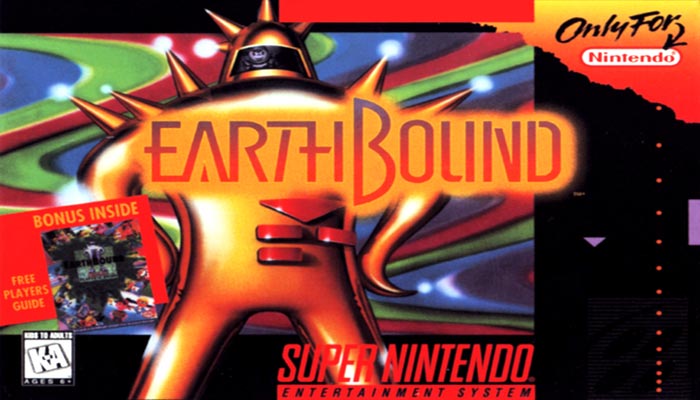 Earthbound puts on the best display for the previously established traditional RPG rules for SNES gaming. It offers an innovative, unique and satisfying experience and narrative. To some players, Earthbound might seem a cutesy kid game based on its environmentalism, but in reality, it's a way more challenging game to play. With the popular characters "Poo and Buzz Buzz", Earthbound offers a beautifully layered story, complicated characters, and unsettling final bosses. From the very first day, it became a cult classic and has a worldwide following of millions. As one of the best SNES games, if you haven't tried it yet, you should because it'll leave you spellbound for a game that was released over 2 decades ago.
Check Also: Best N64 Games
4. Super Mario 2: Yoshi's Island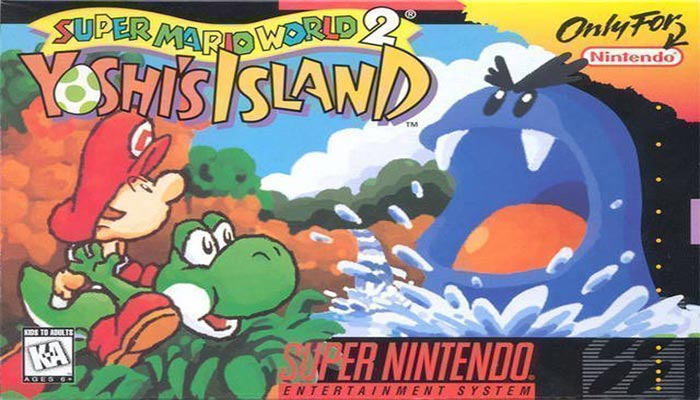 Super Mario 2: Yoshi's Island is one of those titles that remained one of the best SNES games for a very long time. The game is still being played to this day and has an equally dedicated following as it was when it released back in 1995. it offers a variety full platform experience. As compared to the Super Mario World, Yoshi's Island is arguably different w.r.t. thematic and aesthetic. It's a lot different from its predecessor and that's why it offers more content-rich gameplay.
5. Secret of Mana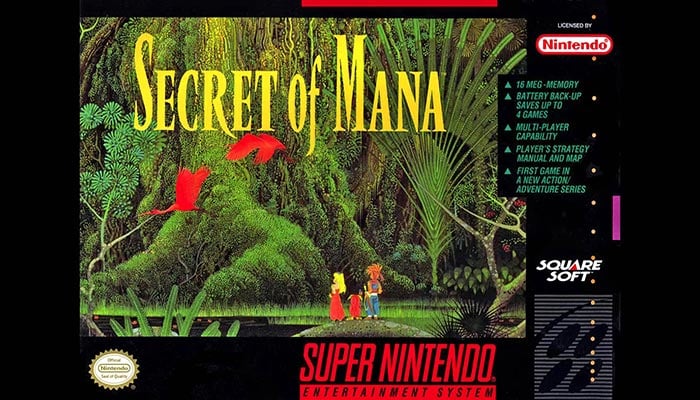 When Secret of Mana came out, it was a bit of an anomaly for both the fans and the Squaresoft. Unlike the previous Squaresoft titles, Secret of Mana isn't just your traditional JRPG title. Instead, it's an exploration rich adventure that deeply resembles Legend of Zelda series games. To some fans, the game's story and characters might seem a bit odd, but what it offers more for the gameplay, makes it indeed one of the best SNES games. As part of the trio who embarks on a journey to save the ill-fated world, you'll find plenty of depth in Secret of Mana. Hours of exploration, open-ended nature, and the gorgeous visuals, it was indeed a fun adventure experience.
6. Earthworm Jim 2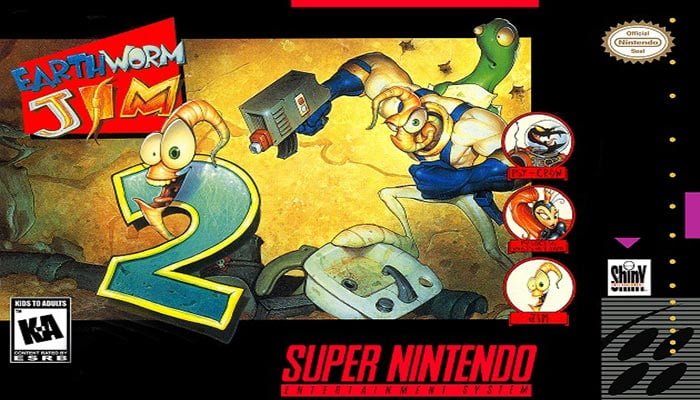 Earthworm Jim 2 is an insanely beautiful combination of fun and humor. Adhering a lot of things from its predecessor, this title provides with plenty of new features as well. It's a beautifully designed platformer with a unique and traditional level design. So, if you like bouncing some puppies off the giant marshmallows, explore some caves disguised as a salamander named Blind Sally, and enjoy spending your time on quality gaming, Earthworm Jim 2 is your best choice. It's undoubtedly one of the best SNES games with inexplicable yet exciting gameplay. It's groovy, beautiful, and challenging at the same time.
7. Donkey Kong Country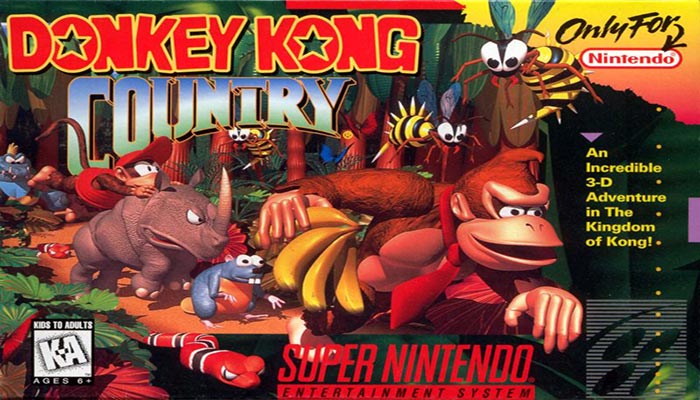 The Donkey Kong Country series games remained graphical marvels for SNES for years. Unlike all the previous titles, the Donkey Kong Country offered 3D models digitized into 2D models instead of the tiled sprites. This came out as the most striking and unprecedented technique for any game on SNES. In addition, the soundtrack of it became an icon for the whole series. Combined with the uniquely beautiful visual style and main theme, it became a cult classic and is being played worldwide till date. As a rival of the top tier SNES games, The Legend of Zelda and Super Mario, Donkey Kong Country not only looked good, it played great as well. It's a fun title among best SNES games.
8. Super Castlevania IV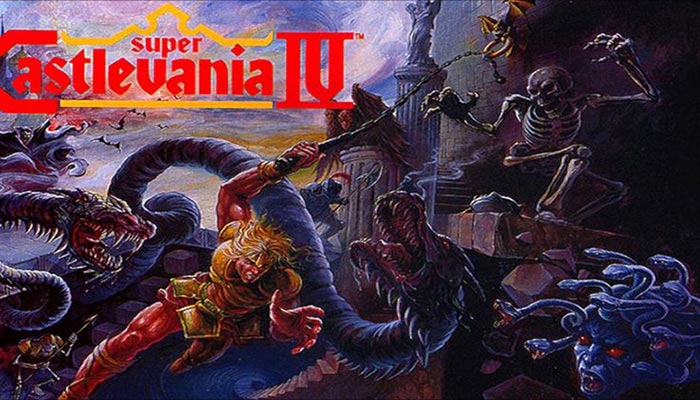 If you are choosy for best level design and deep RPG aesthetic, Super Castlevania IV might interest you. The whole Castlevania series offers some of the best SNES games but this title is special. This 4th installment in the series offers a classic horror story. Initially, it opens up as creepy as it could get but as you play along and move to advanced levels, you'll find it quite satisfying. One thing that differs it from other SNES titles is that it required a great deal of patience and precision. The action and level design is simple yet it lures the players into considering the surroundings if you really want to progress. With a very unusual theme and, iconic atmosphere, it's undoubtedly one of the top SNES games of all times.
9. The Legend of Zelda: A Link To The Past
The Legend of Zelda: A Link To The Past is an impressive SNES title packed with unlimited delights and a brilliantly designed gameplay. It starts off as simple but builds up as you progress through the adventure. It's a foundation setter for the Legend of Zelda series that paved the way for dozens of sequels.  It's simply gorgeous and is still widely played. With the beautiful tunes, quests, and a deep story, it's not shorter than a true marvel. As one of the most iconic and trendsetting titles, its one of the best SNES games you will ever play.
10. Super Mario World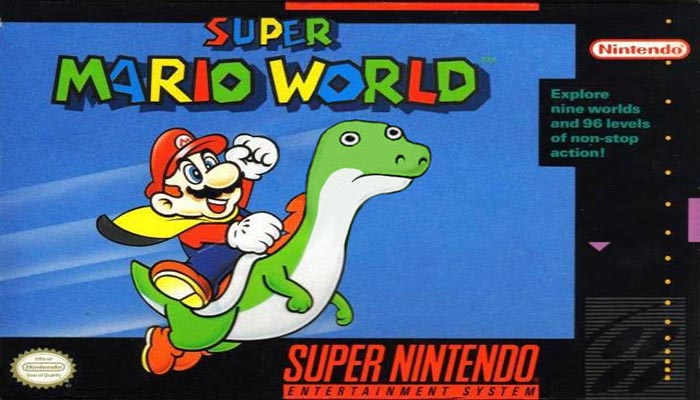 Super Mario World is one of the most influential and iconic titles to ever release on SNES. To this day, this fantastic title is played worldwide on a massive scale. It ranks among best SNES games with fantastic graphical and visual representation. The gameplay offers plenty of depth and is absolutely expensive. If you want to have a Super Mario game that's quintessential, Super Mario World is your answer. It actually perfected and redefined the Character of Mario for the new standards. As a combination of unbelievably addictive adventures, depth, plenty of room for the gameplay, and a beautiful story it's a fun game to play.
11. Contra 3: The Alien Wars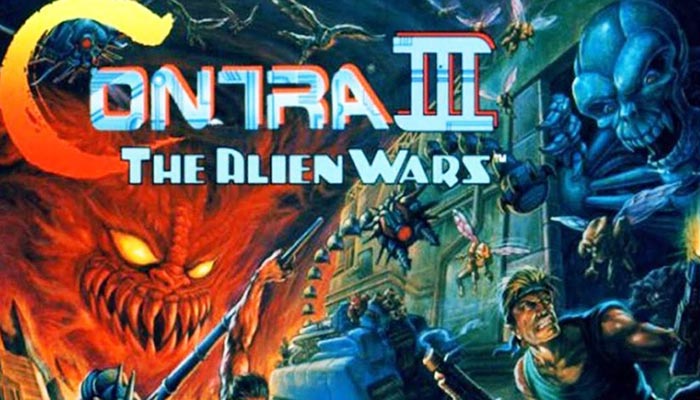 Most of the hardcore SNES gamers actually hate Contra series games. That's not because the whole series is bad but because it's very difficult to play. Contra 3: The Alien Wars offers a similar gun blazing gameplay like its predecessors, but its got way more nuanced and advanced graphics you'll ever find in any other Contra series game. So, if you love roasting hordes of aliens, shoot unlimited bullets from a number of different weapons, you should definitely play this game. It's hard to play and master but it's exciting, and fun to play. Contra 3: The Alien Wars remains the most influential and iconic SNES game to this day.
Check Also: Best 3DS games
12. F-Zero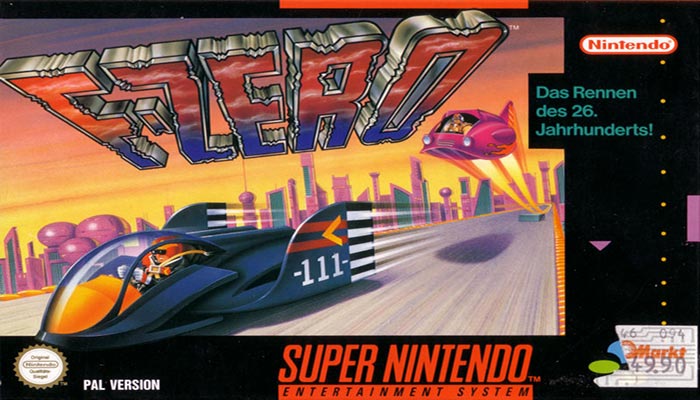 Long before the "Wipeout" took over the racing video games to the future, on SNES, F-Zero was one speed crazy and challenging title. It offered a ridiculously entertaining gameplay in which if you've hit a wall, you'll lose energy. The only way to refill the energy was to drive over the energy refilling areas on race tracks. This idea was also picked up by many other racing games, but you now know it was F-Zero that introduced it initially. It's one of the best SNES games that still looks so fresh. With a new feel, amazing race tracks, and vehicles, it's still going strong.
13. Mega Man X 2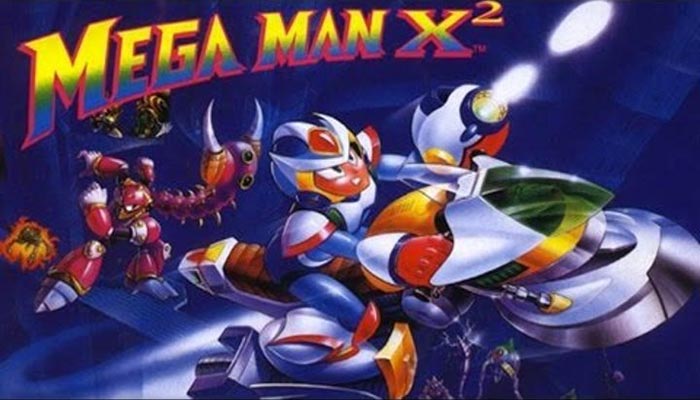 Mega Man X 2 is another nostalgic side-scrolling title on SNES library that jumped from an 8-bit era to 16-bit gaming. It's notoriously challenging and offers a darker story compared to it's Mega Man X series predecessors. The ever-expanding gameplay, Mega Man X 2 has got the same straightforward level design and it retains the free-form level selection mechanism. In the game, the multiplayer play and exploration is encouraged by adding the hidden paths and alternate areas, thanks to Capcom. The game has better weapons, levels, and bosses and its fun to play.
14. Final Fight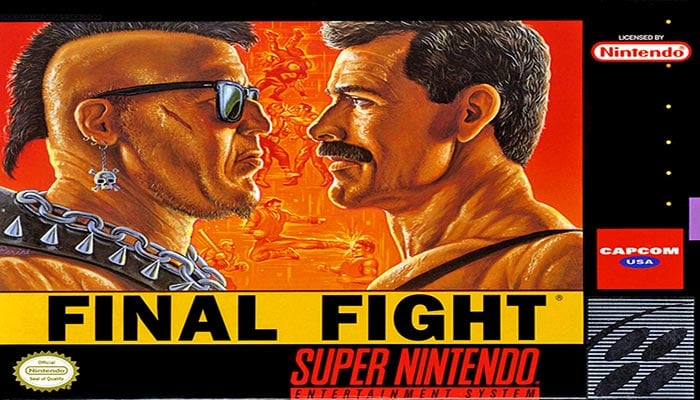 Final Fight is another cult classic from Capcom that offers plenty of Arcade and Fighting elements. The Final Fight was released in late 80's but it is still widely popular among the global SNES gaming circles. Its an evolutionary brawler presented in a unique Coin-op form and takes the beat-em-up genre to further heights. Final Fight offers 16-bit visual approach on SNES and has deeply influenced two of the most iconic SNES exclusive sequels "Final Fight Guy and Ninja Fighter Guy". The game is still going strong among the SNES fans worldwide. So, if you are in search of best SNES games, you should definitely try it out.
15. Mortal Kombat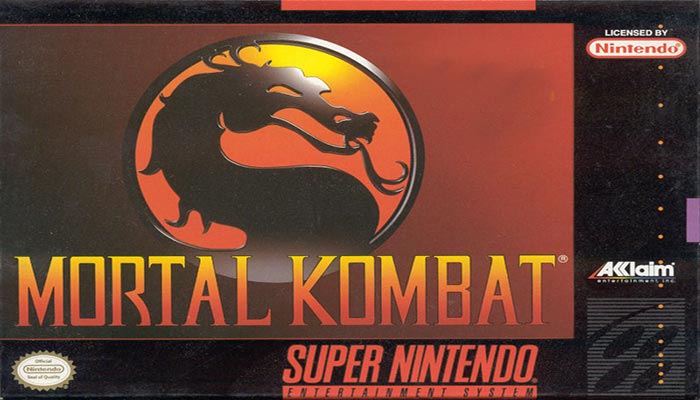 The original Mortal Kombat was nothing short of a truly remarkable and the most controversial game on SNES as well because of blood, gore, and violence that was part of this game. In a sense, it was the only thing that kept people playing it. The game follows Liu Kang and his journey to save earth from an evil sorcerer named as Shang Tsung. Mortal Kombat offered a gameplay similar to the Street Fighter and Marvel vs. Capcom. Being a badass fast-paced title, it had a huge player based and it's still being played to this day. It's unquestionably one of the best SNES games if you like fighting genre the most.
16. Street Fighter 2 Turbo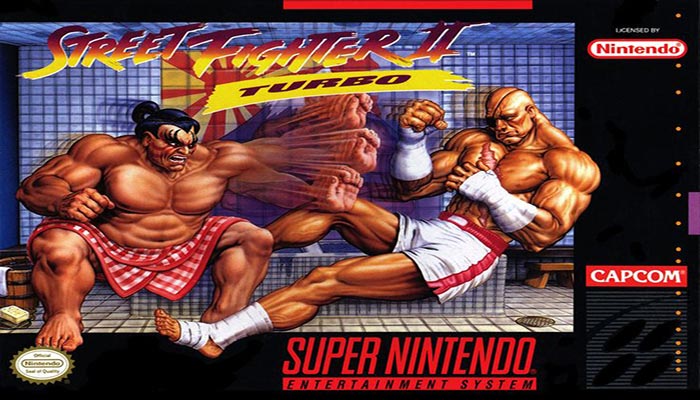 Street Fighter franchise has produced some of the most amazing fighting titles. It actually started out the fighting game craze back in 1990. The Kung Fu street fighting kept everybody busy and that's when a huge fan base was formed for Street Fighter 2 Turbo. After a bunch of street fighter games, Street Fighter 2 Turbo was released on SNES and it instantly became a hit. The Arcade version of the game actually is the one that gained massive success. Then came the SNES version that led the players to fight off the CPU controller opponents and beat the shit out of them.
17. Turtles 4: Turtles In Time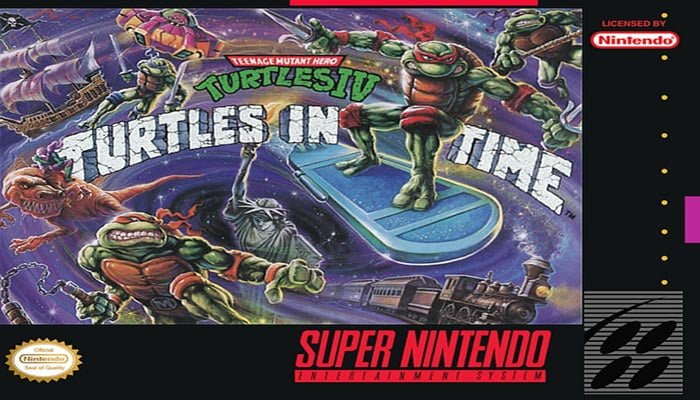 Turtles 4: Turtles In Time is a side-scrolling title that came after the original Teenage Mutant Ninja Turtles arcade game. All the characters and scenarios were taken from the animated television series. Players were able to control the turtles and take them to the streets and sewers of New York city while dashing, jumping, and sliding to fight off the evil or Mark Shredder. It was indeed an amazing game to play.
18. Donkey Kong Country 2: Diddy's Kong Quest
This particular title is the successor to the popular Donkey Kong Country 2. It brought in more collectible items and animal companions into the game. The game offered a new pirate theme in which the characters of Diddy Kong and Dixie were featured. For masses of fans globally, it became an improvement over its predecessor and was critically acclaimed title among best SNES games. With higher difficulty levels, beautiful soundtrack, and improved graphics, it was indeed a fun game to play.
19. Star Fox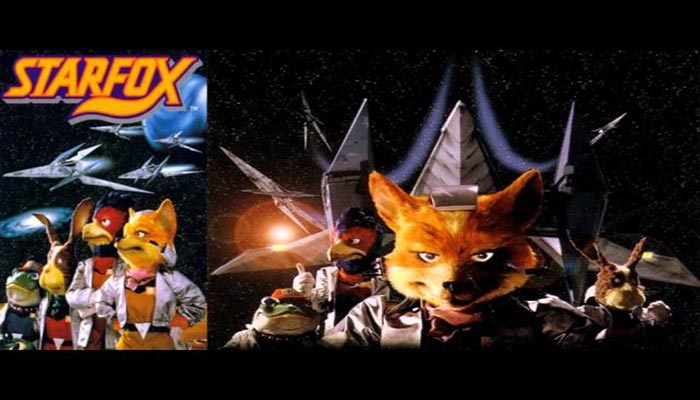 Star Fox is a classic space journey title for SNES that features Fox McCloud and his team of zoo animals. They all embark on a journey to defeat the forces of Andross. With the revolutionary 3D graphics and a remarkably addictive gameplay, encounters with face melting creatures and polygon faces, and the sexless slippy and weird creatures were all the elements that actually made the game popular. It was one of its kind and will remain a marvel forever.
20. Chrono Trigger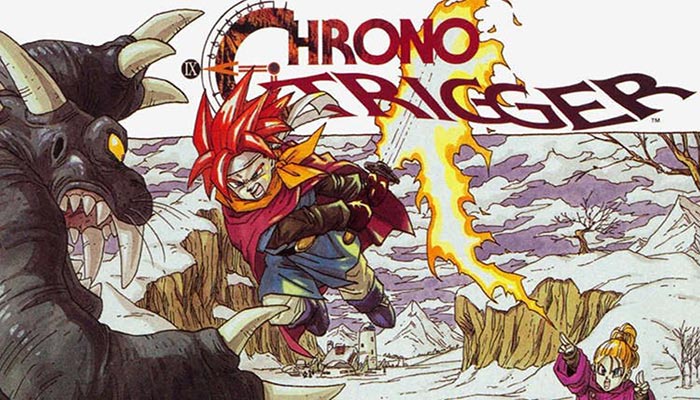 Chrono Trigger is another remarkable JRPG from the top-notch developer Squaresoft. It came out in 1995 and instantly became a sensation because of its impeccable music, a beautiful story, well-balanced graphics, and gameplay. upon its release, it was praised by both the critics and fans for its promising and rewarding nature. Its still so well regarded because it maintains its quality and it's still fun to play as it was when it originally released almost 20 years ago. It's arguably one of the best SNES games you'll ever play.
21. Super Mario Kart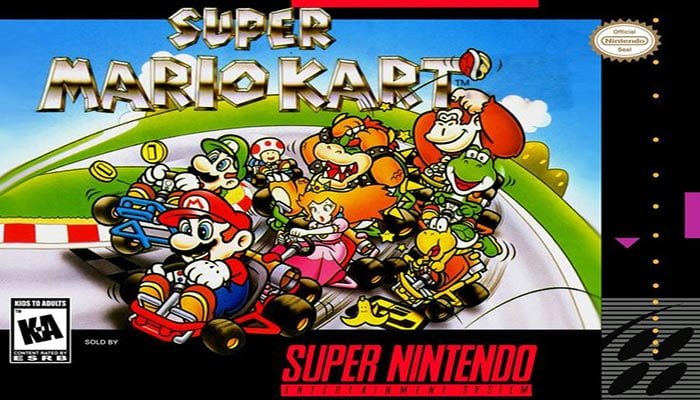 Super Mario Kart was the very first game in the Mario Kart series and you guessed it right, a SNES title. Released in early 90's, this game was Nintendo's polished title. It lacked on the graphics side but the gameplay was exceptional. As a multiplayer title, it was a favorite of masses throughout the globe. It remained one of the best selling Mario Kart title for quite some time. As it started it all, Super Mario Kart is one of the best SNES games that earned Nintendo a massive following back in the day.
Check Also: Best Gamecube Games
22. Shadowrun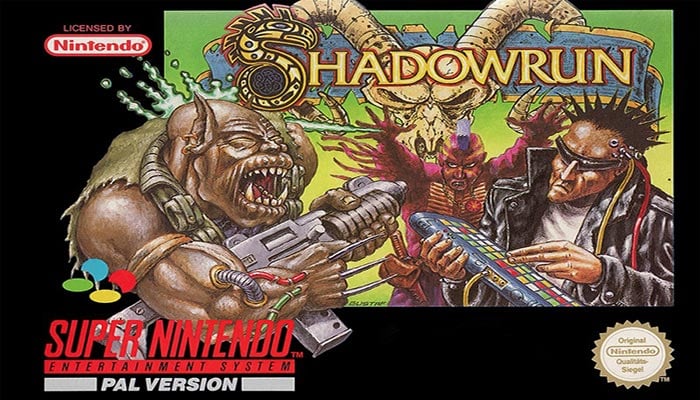 Shadowrun is nothing less than a trendsetter for the JRPGs of the SNES era. With a unique setting, contemporary role-playing gameplay, and cyberpunk thematic, it is a fantastic game to play. The characters reign from orcs to samurais, to elves and to wizards all presented with a unique and futuristic flair. The action in Shadowrun unfolds in real-time and lets players control protagonist Jake Armitage. After ruling over SNES for over 20 years, a Kickstarter was able to resurrect the game in the form of Shadowrun Dragonfall.
23. Act Raiser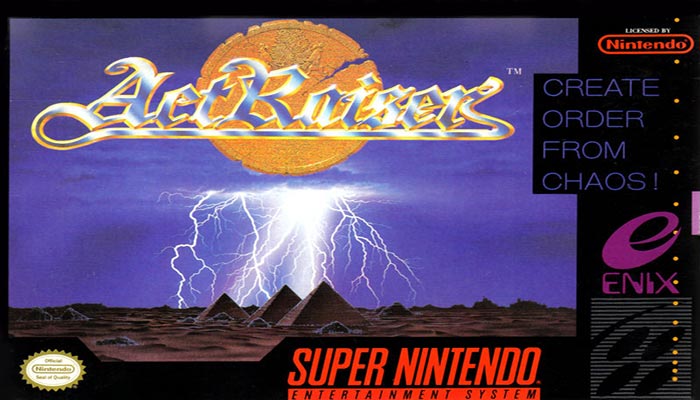 If I say Act Raiser is two games at a time, it won't be wrong as it offers a combination of Action-platform and City-building elements. However, both of these two styles didn't play well, but both of these styles somehow attracted the fans. It actually added an indescribable charm to the game and that's what kept the players busy in it. In Act Raiser's sequel, the City building element was omitted and more games came with only the Action-platformer element.
24. Super Ghosts 'n' Ghouls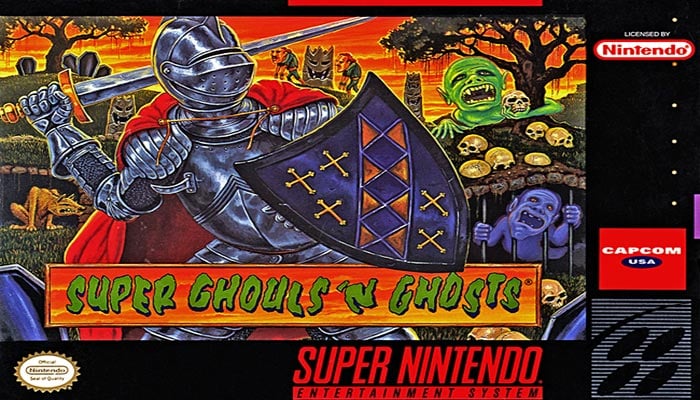 Super Ghosts 'n' Ghouls is a remarkable Side-scrolling platformer that has a bit of touch to the renowned Mario games. It's hard to master and play but it's equally fantastical as it offers truly unrelenting levels. With all the different type of enemies coming at you from every angle, you as the player are bound to complete challenging levels filled with unimaginable obstacles. So if you like games that are challenging and exciting at the same time, Super Ghosts 'n' Ghouls is one of the best SNES games to try out.
25. Street Fighter Alpha 2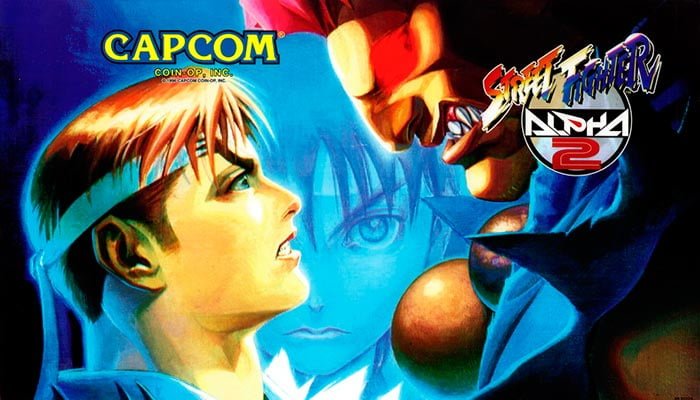 Street Fighter Alpha 2 remains one of the best SNES games to date. It was released even before the Mortal Kombat 3 but it gathered all the positives from both the Critics and the players. Thanks to Capcom, they crafted this masterpiece in accordance with the other remarkable Street Fighter titles. Based on a 16-bit system, it pushed all the elements to limits and a bit too far, to be honest. As a result, fans wholeheartedly liked this marvel and they still enjoy it to this day.
Conclusion
SNES is one of the most powerful and reliable video game consoles. Most of the games in the above list are added based on their fan followings and overall ratings and are all playable on SNES. We have tried to present some of the top SNES games. If you think we've missed out on a great title, do let us know about that. We'll be happy to make it a part of our list of best SNES games.