Playing games on the android smartphones or tablets is one of the favorite things that a user wants to do. It is also becoming more famous due to the origin of the racing games that are invented by the companies at very high pace. However, it turns out to be very difficult to find out the best racing games for Android as there are so many options available. So, we are providing you the list of top ten best racing games for Android that you can consider once:
Best Racing Games for Android
1. Asphalt 8: Airborne
Asphalt 8: Airborne is one of the best racing games developed by Gameloft. This game consists of 9 seasons, various online multiplayer modes, fast cars to test and several challenges to complete. It's gameplay is similar to that of its prequel, Asphalt 7: Heat, and the five start rating system which was introduced in Asphalt 6: Adrenaline has been carried over to Asphalt 8. When the game was launched, players could choose from around 47 cars in the game. However, the developers have added new cars in the game through various updates and there are currently more than 195 cars for players to drive.
2. Driver Speedboat Paradise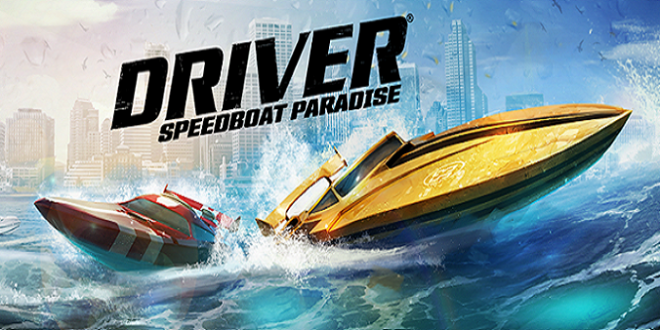 In this racing game, you take control of a speedboat that is used against other drivers while fighting against members of the Mafia. You can also unlock the diverse customization equipment to enhance the abilities of your speedboat. The game is developed by Ubisoft so it is definitely worth a try. There are around six different game modes, such as drag racing and a few others. The game allows players to unlock around 20 different boats. Players can even customize and upgrade their boats through the resources available in the game. In addition to this, players can even compete against their friends in Weekly Tournaments. So if you're tired from racing with cars and want to try something new, then Driver Speedboat Paradise is what you're looking for.
3. CSR Racing
This racing game consists of an extended operation mode in which you have to complete the race in your own way to win it. The game basically allows players to race in five different tiers. Each tier has its own difficulty and tests. Players have to defeat the crew boss of the tier or level in order to proceed to the next tier. There are three different game modes, Match Race, Test Drive, and Payback. Each one of these modes have their own difficulty levels and prizes. In addition to this, there is also a multiplayer mode in which players have to spend their in-game cash in order to participate in multiplayer matches.
Check Also: Games like Pokemon GO
4. Racing Rivals
This is also one of the best racing games around. It is a perfect combination of racing and gambling as you have to bet it all on your favorite car. Fans of the Fast & Furious will definitely enjoy this game as it features more than sixty cars from the Fats & Furious franchise. Dom's Charger R/T and Letty's C2 Corvette are even included in the list of cars. Players can also tune and modify their cars using the in-game cash which they can earn by completing various tasks and winning races. In addition to this, you can even jump in various lobbies and compete with live players.
5. Drag Racing
This game is a little bit similar to CSR Racing. However, this game lacks in the graphics display. In this game, you will have complete control over the tuning of your car, and you will be responsible for its handling and grip. You can also unlock numerous cars with different specifications. The game features more than fifty high-end cars and players can fully customize them. The most challenging thing in the game is the multiplayer mode as players have to compete with real life players in it. In addition to racing with players who are randomly driving their cars, players can also compete in a 9 players race. You can also join a team and rule the world of Drag Racing.
Check Also: Games like Pokemon
6. Slingshot Racing
It is a unique racing game that will increase your excitement while playing. Slingshot Racing has been praised for its unique gameplay and has received very well reviews from all around the world. Players basically use a grappling hook to slingshot themselves around different corners. There are around 80 different races in the career mode and each race has its own style and setting. You can even create mini tournaments and compete with your family and friends. And the most amazing feature the game has is that 4 players can play on a single device. If you're ready to learn some new skills, then go ahead and download it on your smart phone.
7. GT Racing 2
GT Racing 2 is another best racing games in which you take control of the racing universe which is filled with amazing challenges and races. The game features around 71 cars so players will definitely have a hard time in selecting their favorite one. Players can drive these cars on 13 different tracks and each has its own setting. Not only this, but there are around 1,400 events in which players can compete in, so you won't get bored quick. In addition to this, there are 28 challenges every week and players can win a new car if they complete them.
Check Also: Best RTS games
8. Horizon Chase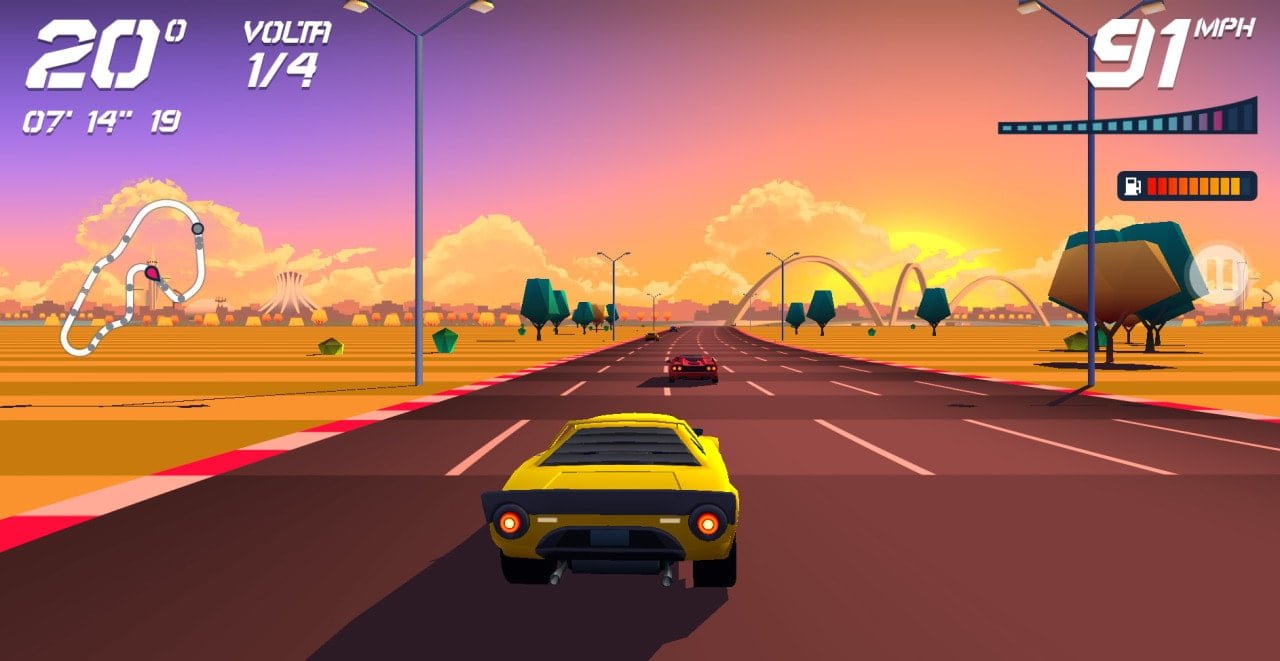 This new racing game features traditional direction visuals with multi-colored backgrounds and lots of sharp boundaries and surfaces. The game features around 16 cars which can be unlocked by performing various tasks. There are around 36 cities in the game and 82 tracks to race on. As for the graphics, the developers have decided to make it a 16-Bit themed game to give it a touch of the past, but it looks beautiful. Players can compete in 9 different tournaments and each tournament has its own difficulty level and prizes. Players can also challenge their friends in the online portion of the game.
9. Need for Speed Most Wanted
Developed by Electronics Arts, the game is one of the best out there. It is the mobile version of the critically acclaimed Need for Speed Most Wanted game which is available on different platforms, such PC and the PS3. However, this one doesn't has a proper story mode or campaign. But players can still chose from over forty amazing cars. Players can also customize their cars and make them even more fast. The game has been praised for its gameplay style, so you should definitely give it a try.
Also check: Best browser games
10. Traffic Rider
Traffic Rider is one of the best racing games for android undoubtedly. The game is developed by Soner Kara, the very company behind the critically acclaimed mobile game, Traffic Racer. Instead of a car, players race through the track while taking control of a bike. Traffic Rider is currently believed to be better than Traffic Racer in every way as it features a career mode and the option to drive in first person. There are around 26 motorbikes which can be unlocked by using the in-game currency. The campaign on the other hand, features more than seventy missions.
We hope you liked our list of best racing games for Android. If you happen to know more free Android games in the racing category, which are worth adding to the list, share with us in the comments below.
Check Also: Best GBA games of all time