We have all grown up playing games on PlayStation. PS4 is the latest (although two years old) of the PlayStation series and opens up the door to a stunning, extraordinary journey through the world of games. From Uncharted 4: Thief's End to The Last Guardian, PlayStation supports games like no other. But what makes PS4 experience complete are the accessories! There are a number of accessories available in the market that take PS4 gaming experience to a whole new level. Most of these are available to buy on Amazon. To help you choose the best accessories, we conducted exhaustive research and compiled a list of top 10 best PS4 accessories for 2020. If you wish to gift your loved ones a PS4 accessory, then this post will help you choose the best. Read on!
Best PS4 Accessories 2020
First up on the list is SquidGrip. Admit it. When you play games for hours together, your hands tend to get a little sweaty. And then gaming with sweaty hands becomes frustrating, unless you dry your hands. To avoid all the sweaty trouble, SquidGrip gives you a comfortable grip for hours together without your hands ever feeling sweaty again. SquidGrip is anti-microbial and latex free. The grips are easy to apply to the controller. Just peel them, stick them and you're good to go!

2. Modular Charge Station from Nyko [Get it here]
This accessory is definitely one of the best PS4 accessories. Nyko modular charge offers an easier way to charge PS4 DUALSHOCK4 controllers. The Modular Charge Station attaches to the top of the PlayStation4 console and has Micro-USB dongles for easy drop and charge functionality. What's attractive about this PS4 accessory is the sleek design of the Modular Charge Station, which saves space and blends well with PS4. This way, you can charge two DualShock4 controllers at the same time. Get rid of those annoying cables and use this accessory for fast, wireless charge!
The Pokemon Go game has revolutionized Augmented Reality. PlayStation VR revolutionizes Virtual Reality, enabling you to experience games in an entirely new way. You get to be at the center of the action, experience every detail of extraordinary new worlds, making you feel as if you are actually inside the game. This is Virtual Reality at its best. With gamers in mind, PlayStation delivers a new world of unexpected gaming experiences through PlayStation VR. All you need to do is plug the PlayStation VR headset and your PlayStation Camera into your PlayStation 4 system.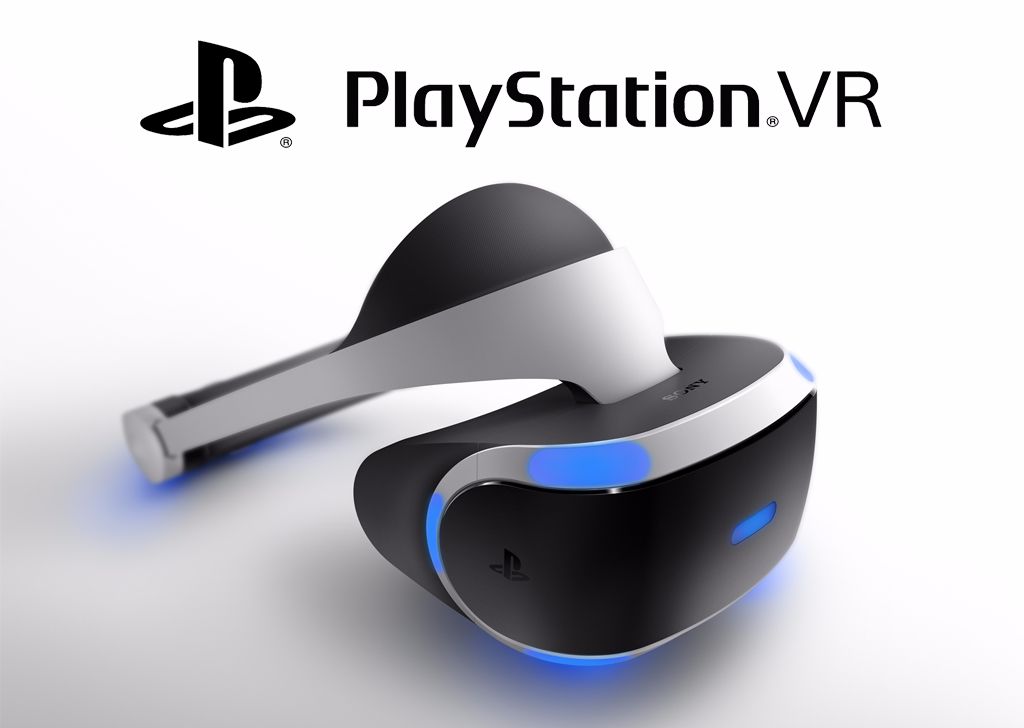 4. Ortz Vertical Stand [Get it here]
This is definitely a must-have among the best PS4 accessories. If you don't like your PS4 sitting horizontal, Ortz vertical stand makes it possible for you to place it vertically, saving lots of room space. Not just that, it comes with a cooling fan – which keeps your PS4 cool and calm. No overheating issues. No damages. It also comes with a dual-charging station to charge both your controllers using USB ports. This accessory is available on amazon.
5. PlayStation Gold Wireless Headset [Get it here]
Sony's very own wireless headset gives you amazing depth and audio clarity. This headset is one which every PS4 user must have. With 7.1 Virtual Surround Sound, this accessory makes it to the top 10 PS4 accessories. This headset also offers exclusive audio modes for download. These modes are created specifically for PS and fine-tuned to give you the ultimate audio. You can connect wirelessly to your PS4, PS3 and home computer, or connect to your PS Vita system or other mobile device with the included 3.5mm audio cable. Compatible with both PS4 and PS3 and available on amazon.
6. Logitech Driving Force G29 [Get it here]
Logitech Driving Force G29 is a real deal if you are a pro or a novice gamer on PS4. The package features Gear Shift Lever, Force Feedback, Soft Burger Grip, Status LED, 90 Degree Wheel Rotation Aka the Pedals (Auto Calibrated), Carpet Grip System, and 24-position Adjustment Dial. So, if you are a hardcore PS4 gamer, and you play games like DriveClub, Need for Speed, Project Cars, or WRC 6, this PS4 accessory is a must. Logitech G27's successor and offers more compatibility. The force-feedback capabilities of it make you feel like you are driving a real car onto the excitingly dangerous roads. It's fully compatible with PS4 and PC and its pedal grip is adjustable to your reach. As one of the best PS4 accessories, you must have it for an amazing gaming experience.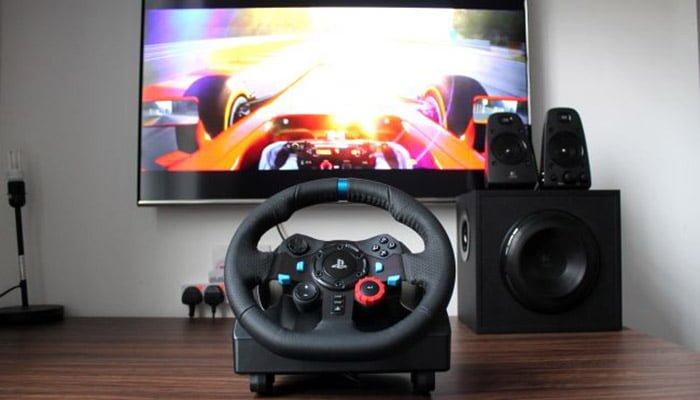 7. PlayStation Move Motion Controllers [Get it here]
If you are a hardcore PlayStation 4 gamer, you will usually play games with the simple traditional PlayStation controllers. The Sony PlayStation Move Motion Controllers lets you play a lot of games without any Gamepads. Though you'll need a PlayStation Camera as an additional accessory with it. When patched up with the PlayStation Camera, it allows you to physically involve with the game and enjoy plenty of your favorite games on PS4. Most of the sporting and battling games can be played with it let it be the tennis or a dual wielding fight with the orcs. Based on the amount of satisfaction and ease it provides, Sony PlayStation Move Motion Controllers are one of the best PS4 accessories.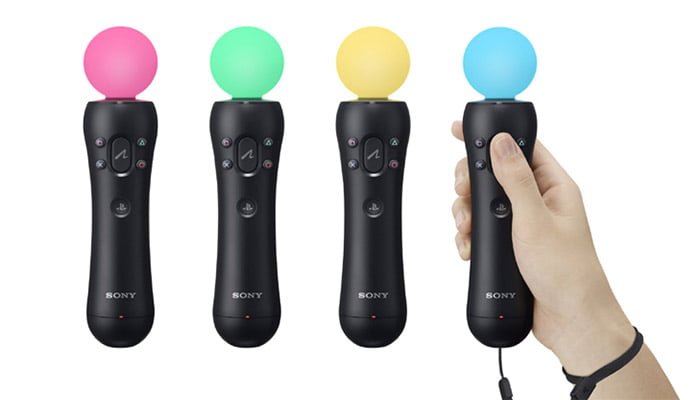 8. Venom 8-Button Arcade Stick [Get it here]
Venom 8-Button Arcade Stick is a real treat for all the Arcade game lovers out there. If you miss the old style Arcade sticks, you can try it out and enjoy the same satisfying experience. It's a licensed PlayStation accessory with Eight buttons and is compatible with both PS3 and PS4. With a beautifully designed box, it features steel shaft joystick with micro switches. It makes the arcade gaming on PS4 more fun and responsive. The ergonomic layout, its turbo functions, and durability makes it one of the best premium quality PS4 accessories. So, it's a must have PS4 accessory for you if you take your Arcade gaming seriously.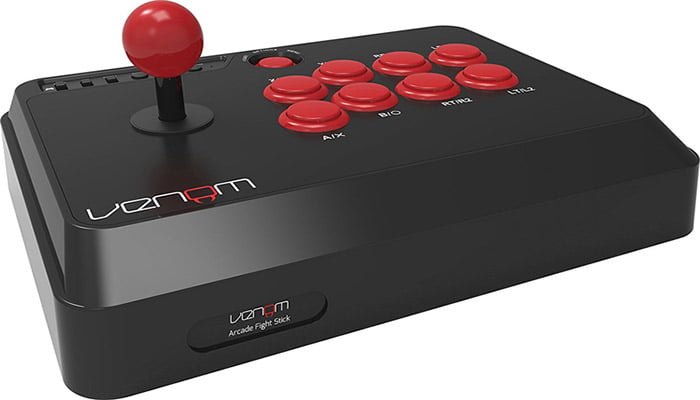 Also check: PS4 Jailbreak
9. PlayStation Camera [Get it here]
This camera enables hands-free navigation of PS4 system menu. Uses face recognition to let you instantly login. Comes with head tracking and gesture tracking, helping you gain advantage on your enemy. Also detects voice commands to quickly help you change tactics when playing games like FIFA. Explore innovative gameplay possibilities with this camera. This camera is definitely one of the best PS4 accessories out there!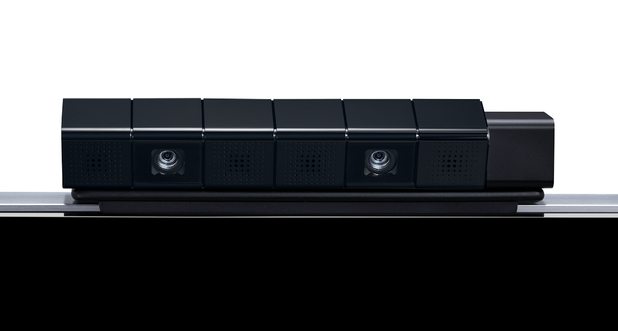 10. DualShock 4 Wireless Controller [Get it here]
While PS4 comes with one already, there's no harm in buying another DualShock 4 Wireless Controller to connect four controllers to one system for multiplayer games. This controller is wireless and charges wirelessly. You can also use the USB cable to charge. DualShock 4 comes with dual thumbsticks and a D-pad for controls. The PS button in the middle lets you get to the PS4 home-screen.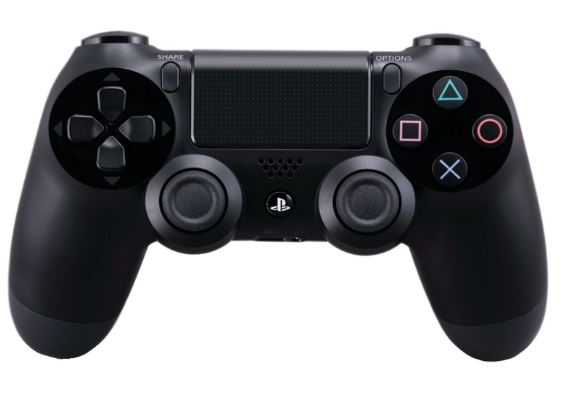 By now, you would have realized the enhanced gaming experience these accessories provide. Of the ten best PS4 accessories we presented above, pick the one you think most suits your requirements right now. Experience games at a whole new level and enter the world of immersive gaming! Feel free to post which accessory impressed you the most in the comments section. We'd love to hear from you!