9. Killing Zombies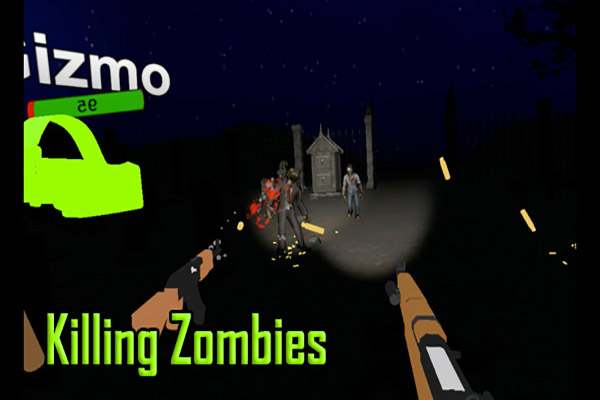 Killing Zombies is an "HTC Vive" and PC exclusive Horror-Survival and First-person Shooter video game by FRS Game Studios. The game offers a realistic approach to its gameplay via the HD graphics and advanced mechanics. It offers gameplay on both PC and HTC Vive, and that makes it one of the best Multiplayer Horror video games. Killing Zombies takes you to a Zombie Infested World where your only objective is to survive. You are allowed to use various types of weapons, tools, and techniques to survive the Zombie attacks.
Most of the game is set during the night time, so it's gorier than any other VR exclusive you'll ever play. You act like a Soldier, and your task is to kill as many Zombies as you can and save the Survivors. Killing Zombies offers a Four player Co-Op multiplayer play, beautiful visuals and a remarkable story to follow. Some of the coolest features of Killing Zombies are Fast-paced Combats, Multiplayer Co-Op play, Virtual Reality support, and cool weapons. You can purchase Killing Zombies for PC at Steam.
10. Spectre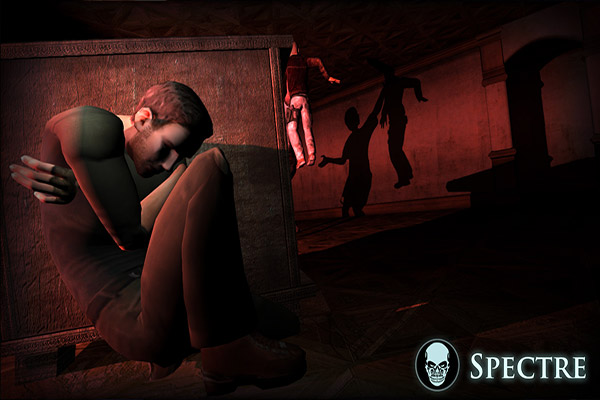 Spectre is a brand new Horror Simulation by Proscenium that includes Strategy and Action in the gameplay. This fantastic Horror Simulation offers some of the most Stunning and terrifying environments, characters, and events you'll ever experience. It lets you enjoy both 3D and high-end VR graphics and literally makes you feel like being part of the world. You can enjoy 3D visuals on PC and the VR on Oculus Rift and enjoy the most fantastic Horror-survival gameplay. Spectre offers both Single and Multiplayer modes for the gameplay. It lets you play solo in single player mode and leaves you in an abandoned mansion.
Your task is to keep your distance from the Spectre, find various objects and plan an escape. The multiplayer mode allows you to team up with four of your friends in Co-Op mode. You can either be Specter or the Seeker in multiplayer mode. Both of the characters have their special objectives, and they act differently. With eerily beautiful, hauntingly deceiving, and Trap-ridden gameplay, Spectre is one of the best Multiplayer Horror games to play this year.