One of the highlights of the latest iPhone 7 and iPhone 7 Plus smartphones is the 3D Touch feature that they come with. The feature was already part of the previous generation of iPhone (iPhone 6s and iPhone 6s Plus) but the new ones come with added features. A pressure sensitive display has been used in these phones that allow the phone to sense the amount of pressure applied on the screen and activate actions accordingly. Users can use 3D Touch to invoke several shortcuts or quick actions by using the different amount of pressure.
However, 3D Touch requires those pressure-sensitive touch displays, which means that it requires special hardware and cannot be ported to the older iPhones. So if you have got an iPhone 6, 5s, 5c, 5, or 4s and think that you can get 3D Touch on your iPhone through an app, you certainly cannot. But if you have jailbroken your iOS device and are running iOS 8 to iOS 10, then you most certainly can get 3D Touch on iPhone.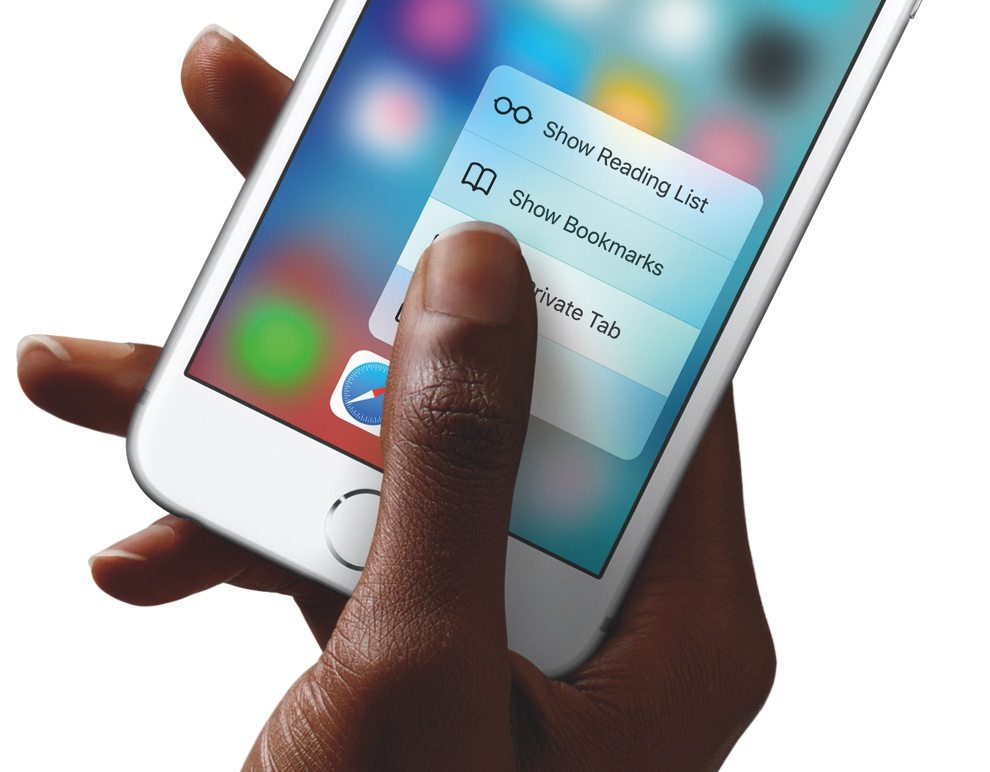 There are a lot of iOS jailbreak tweaks for getting 3D Touch on older iPhones including the iPhone 4s, 5, 5s, 5c, 6, and 6 Plus. All those 3D Touch tweaks can be downloaded from Cydia. We have made a small list of the best 3D Touch jailbreak tweaks for iOS 8 and iOS 9 that bring 3D Touch to older iOS devices. Some of these are free, while others are paid tweaks.
1. Touch 3D
Touch 3D is one of the first jailbreak tweaks to be released in Cydia that provides a 3D Touch-like experience on older iOS devices. The tweak smartly uses the long-press-and-hold method to bring up some quick actions for the Camera, Settings, and Phone app.
2. Forcy
This tweak is similar to how Touch 3D works. However, just like the original 3D Touch, Forcy opens up the Quick Actions pane when you long-press or swipe up on an app icon. This is perhaps one of those few tweaks that get the closest to 3D Touch on older iOS iPhones and iPads.
Also Check: Best Cydia Sources / Repos
3. RevealMenu
Though older than the Forcy tweak, RevealMenu is similar in function. It brings up the Quick Menu when you long-press on an app icon. Many users find this tweak to be better than Forcy, though it is a matter of personal choice.
4. UniversalForce
Remember the Peek-and-Pop feature in the iPhone 6s and 6s Plus that works with 3D Touch? The UniversalForce tweak does the same on older iOS devices. For instance, you can short-press on an email to take a quick preview of the contents inside, while a long-press will take you inside the email app.
5. 3D Touch Notifications
This tweak lets you take a look at your incoming notifications ("peek and pop") from the Notification Center. Pressing firmly on the screen and then dragging up slightly reveals conversation history for Mail, Messages and other apps. And as with any notification, you can reply and even mark them as read. To be able to use these tweaks on non-3D Touch iOS devices, you have to install a tweak called revealMenu. 3D Touch Notifications is available on Cydia's BigBoss repository.
Also Check: Best Cydia Tweaks
6. ForceTouchActivator
With ForceTouchActivator, you can turn your non-3D Touch iOS device into a 3D Touch iOS device. The tweak makes it possible for your device to sense the radius of your finger to determine the gesture. However, you must remember that this tweak will not give the exact same performance you would otherwise get from a 3D Touch device. But it brings certain impressive 3D Touch features like long-press shortcuts and more. ForceTouchActivator is available on Cydia BigBoss Repo for free and is simple and straightforward to use.
7. SB3D TouchMenu
This tweak can be used with the UniversalForce tweak that we mentioned earlier in the post. With SB3D TouchMenu you can activate shortcut menu and app switcher by gestures similar to the ones you would use on iPhone 6s and iPhone 6s Plus. It lets you invoke shortcut menu by long press gesture and activate app switcher by screen edge gesture. SB3D TouchMenu is available on Cydia.
These are the best 3D Touch tweaks for older iOS devices that we could find. There are other similar tweaks in Cydia, but these are the ones that work perfectly and are the most popular. You can download all these tweaks from Cydia. And to have Cydia on your iOS device, you need to jailbreak first.
Also Check: Ultimate Cydia Beginners Guide
Did you try out any of these tweaks? Comment below.