Nintendo GameCube is one of the most prevalent and remarkably simple home video game consoles by Nintendo. In fact, it was one of the most sold out consoles of 2000's and a big competitor of PlayStation 2 and Xbox. The Sixth-generation console featured optical disk storage and was able to support online gaming for a minimum number titles. With a positive response, it was praised for the innovative controllers but criticized greatly for design and very few features. Nintendo GameCube was discontinued in early 2007 after Nintendo Wii was released. Over its lifespan, more than 600 first and third-party titles were launched on it covering various gaming genres. Just like any other gaming console, GameCube had both good and bad games on it based on their popularity and playability. Here, on this list we'll cover some of the best GameCube games based on the players feedback and popularity.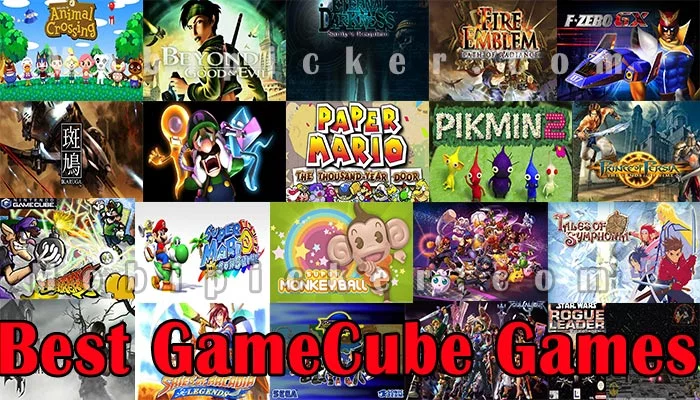 Best GameCube Games
Let's have a look at the greatest GameCube titles that entertained millions of players around the globe for a very long time. Hopefully, you'll like our collection of best GameCube games.
1. Super Smash Bros. Melee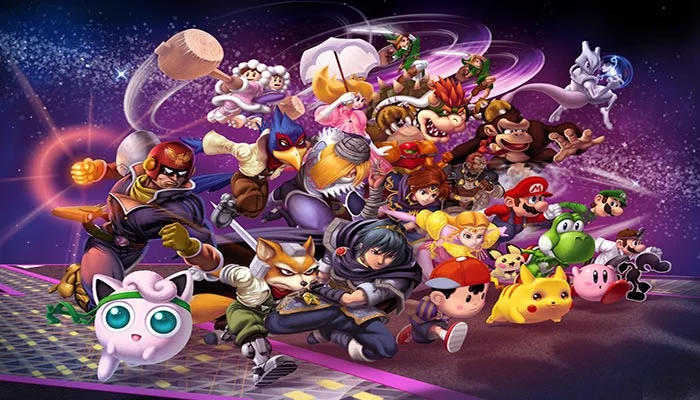 To this day, Super Smash Bros. Melee remains one of the best fighting video game titles on Nintendo GameCube. The game featured some of the best-renowned characters and offered painstakingly well-designed arenas. The game's objective was to fight until you are the last standing survivor of the arena. Mario, Link, Samus, Bowser, and various other great characters were all pitched against each other to satisfy your inner fighter games enthusiast. With a very simple gameplay, limitless incentives to play, challenging adventures, brilliant animations, and Side-scrolling fun, it was a game worth playing. Based on its high playability value, some fans still prefer it over the more enhanced Wii version of Super Smash Bros. Melee.
2. Super Mario Sunshine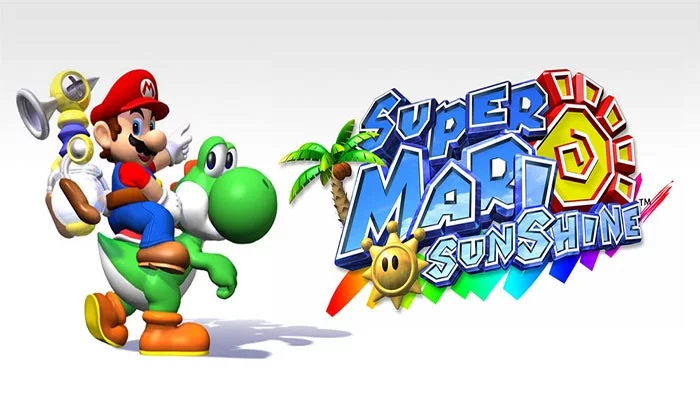 Super Mario Sunshine at its core, doesn't change the rules that the legendary Mario 64 has set. However, on Nintendo GameCube, it looks way better than on Nintendo 64 because of the power GameCube adds. The gameplay is much like Mario 64 as well and you'll find Mario throwing various things at the enemies. The Water Shooting backpack is one unique thing to be added to the game. It lets Mario throw some nasty slime over the enemies to disable them and finally complete the levels. Because of game's throwback at the classic titles, it offers linear bonus levels as well. With a massive side-scrolling and adventure-based play, Super Mario Sunshine is one of the best GameCube games of all time.
3. Pikmin 2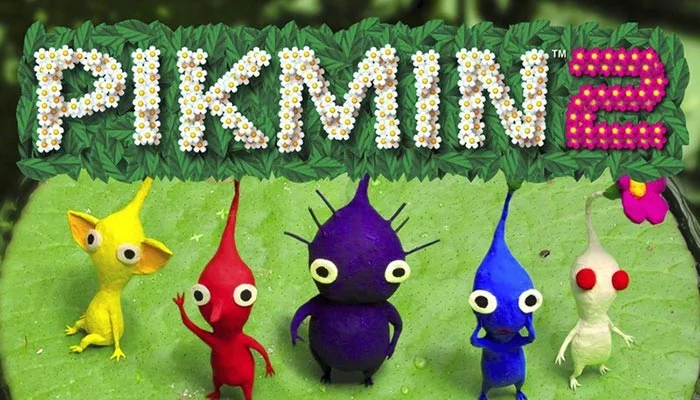 Just like the first Pikmin that offered a unique level of complexity under a cutesy comfy blanket, Pikmin 2 offers an enormously beautiful Puzzle and Strategy gameplay. However, it removes the time shackles that the first Pikmin title imposed on the players. With all the truly complex and challenging adventures, Pikmin offers a Purple skin Pikmin and lets you long-attack your enemies with powerful blows. The white Pikmin is capable of poisoning the enemies. Olimar and Louie are the two new captains in Pikmin 2 who guide the each Pikmin separately. All these small additions to the Pikmin 2 make it a rewarding experience with endless possibilities and genius all together.
Check Also: Best 3DS Games
4. Paper Mario: The Thousand Year Door
Paper Mario: The Thousand Year Door stands out as one of the best games on GameCube till date because of the charm and playability it offers. A good amount of this title looks just like Mario 64 on N64. With a remarkably minimal approach, it offers tons of bizarre environments. This allows Mario to navigate through the game pretty amazingly. Turn into a paper plane and pass through some narrow gaps and enjoy flying through some challenging obstacles. Based on all the things that the game offers such as allowing you to mess with the environment and objects makes it perfectly one of the best GameCube games to play.
5. F-Zero GX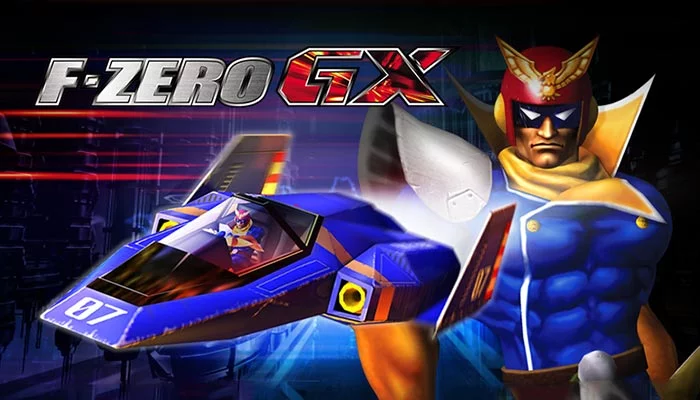 Fan of F-Zero and F-Zero X? Well, F-Zero GX is the successor to these two popular and unrelenting racing games. The game's much more futuristic as compared to the previous versions and runs on an enhanced version of Super Monkey Ball engine. Keeping up with the past traditions, F-Zero GX continues the F-Zero X series and offers high-speed racing experience while retaining the same old controls from Nintendo 64. Once again, it focuses on memorization of tracks and your reflexes to complete the game. Released back in 2003, the F-Zero GX introduced Story-mode for the first time in series and took it to the maximum heights of popularity. As one of the best GameCube games, F-Zero GX is a must have if you still own a GameCube.
6. Animal Crossing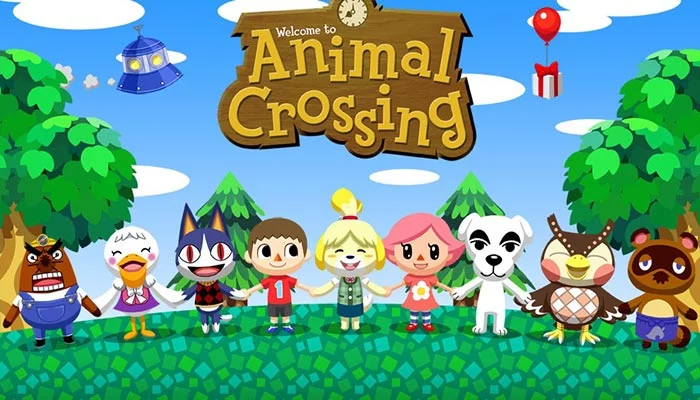 When Animal Crossing released back in 2001 on Nintendo 64, it instantly became a sensation. The game offered an experience much like the real life and allowed the players to buy homes, get jobs, make friends, celebrate holidays and enjoy the life in a virtual world. With the release of GameCube and a heavy demand from fans, Nintendo made it available on GameCube. One thing that made the game so special was the freedom and relaxation elements. So, back in the day, all those who like leading a simple life and finding fun in the most ordinary activities such as fishing, collecting butterflies, hanging out with animal neighbors and commenting on their new coffee table, loved it. With endless, charming, and refreshing visuals, calm and soothing gameplay, Animal Crossing was indeed one of the best GameCube games. It's still ranking among the best.
7. Soulcalibur 2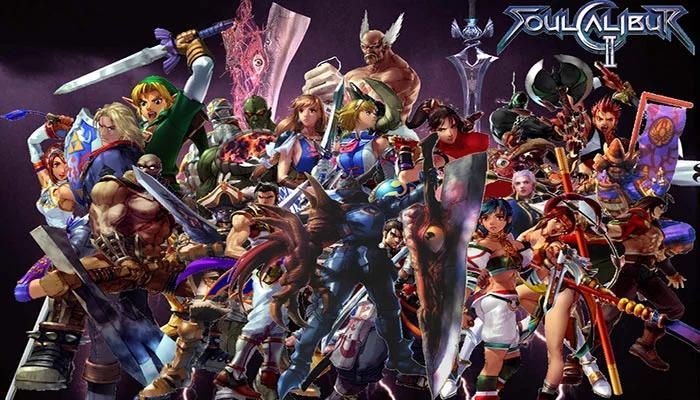 Soulcalibur 2 is an amazingly beautiful and challenging fighting game by Namco. It's the third main release in the Soulcalibur series and offers a weapon-based fighting experience. Namco did a really good job on making the game more accessible with a single-player mode filled with all new characters. With plenty of room for playability, beautiful graphics and all the high octane fighting sequences, Soulcalibur 2 oozed polish and shined like a real gem. Its release on GameCube made it more popular as the GameCube version cam with another special character just like any other console of the time. The one really special thing about Soulcalibur 2 is that it offered a beautifully choreographed swordplay and tons of special abilities for the characters.
8. Prince of Persia: Sands of Time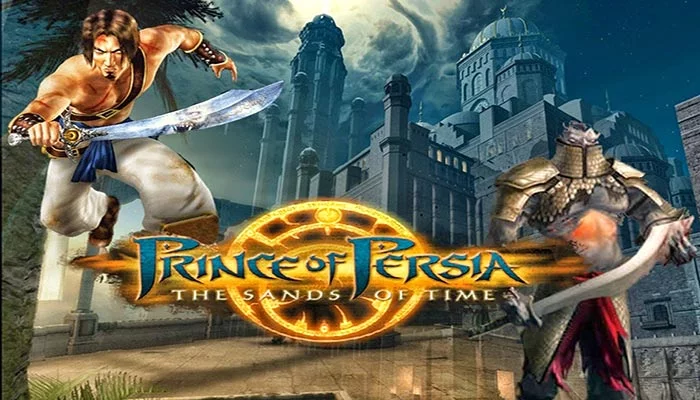 Prince of Persia: Sands of Time remained an iconic video game title for over a decade. If I say it's a classic, you'll not disagree to that as well. Ubisoft was behind this marvel and tbh, they've totally transformed an old name (Prince of Persia) into a new classic. it's a game highly focused at acrobatics and agility, traits are rarely seen in a similar action title of the modern era. Walking on the walls on various terrains, jumps and leaps, bashing enemies, reversing the time, gosh, this was one of the best features of it. Based on what the game offers, not mentioning it in the list of best GameCube games will definitely be an utter injustice to it, so here it is after all.
9. Metroid Prime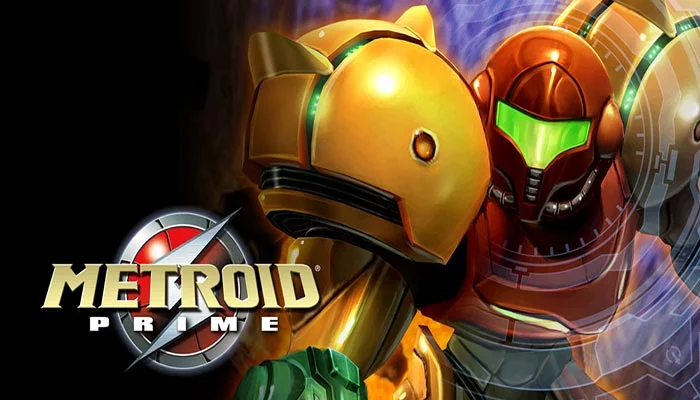 The list of best GameCube games will be incomplete without a Metroid series game. Well, we've selected Metroid Prime as one of the best ones on GameCube. It's an amazing 3D title that offers a blasting combination of Puzzle and First-person shooting. With all the remarkable visual effects, it lets you enjoy the coolest effects and a claustrophobic experience. The developers did a really good job on making it as real as they could and that's what actually mattered for most of the fans. If you love, puzzling around, while hunting down the enemies in confined spaces in a realistic way, Metroid Prime is the game specifically designed and developed for you.
10. The Legend of Zelda: The Wind Waker
The Legend of Zelda: The Wind Waker is an HD remake of the popular Wii U version. It offers a whole new world and revamped graphics, mechanics, and other core elements. Most of the fans love the game because of its unique and colorful Disney style, and because of that, it won't ever get old. The transformation of Lush green lands to seas and a switch from horse to a boat makes it versatile and immortal in a sense. With all the emotional drama, soul tempering expressions, and beautiful theme of the game world, this game is a true piece of art. As one of the best GameCube games, it'll remain a massive success forever.
11. Skies of Arcadia Legends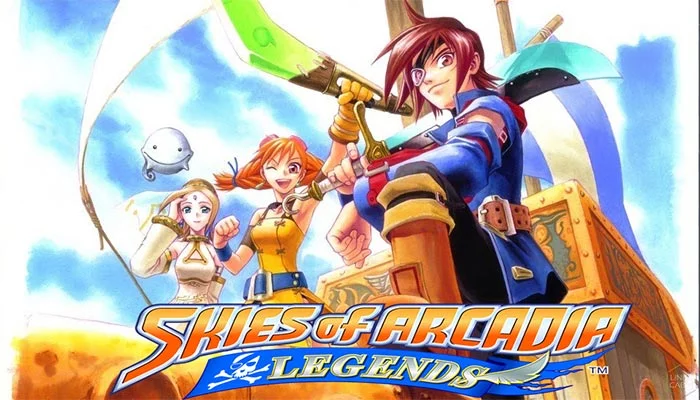 Games in the Skies of Arcadia series are some of Dreamcast's biggest and premier RPG titles. A number of beautiful characters, environments and the unique play-style is what makes Skies of Arcadia series stand out as an all-time best RPG game. Skies of Arcadia Legends is no less than its predecessor. Sega took charge of the franchise after Dreamcast and released Skies of Arcadia as Skies of Arcadia Legends. Now on GameCube, the game looks similar but there are big changes in the core gameplay. However, the dungeon battles are the same as is the discovery system. The discovery system is even better now with more battles and a new battle system. In general, it was a brilliant game when it was released and it is now even better. As one of the best RPG games on GameCube, it's highly recommended.
Check Also: Best SNES Games
12. Ikaruga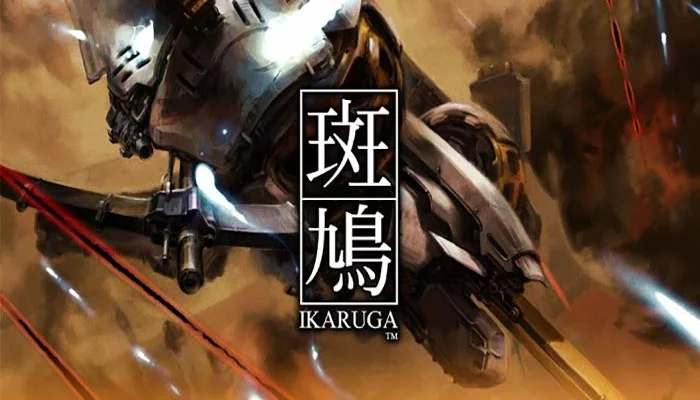 Back when Shoot em' up wasn't a big thing, Ikaruga mesmerized the fans with a beautiful and intoxicating and vibrant gameplay. The duality element was one of the Ikaruga's best thing as it was all about a versus match type feeling. Two colors; black and white were offered for players to choose sides and battle against each other to win the rounds. The gameplay seemed like a piece of art flowing across the screens from afar. However, from near it was all so addictive and engaging that your raw instinct was the first to jump on as soon as the game started. With a very fast-paced gameplay, beautiful and simple visuals, challenging environment and all the bullet blazing fun, Ikaruga is indeed one of the best GameCube games to play.
13. Beyond Good and Evil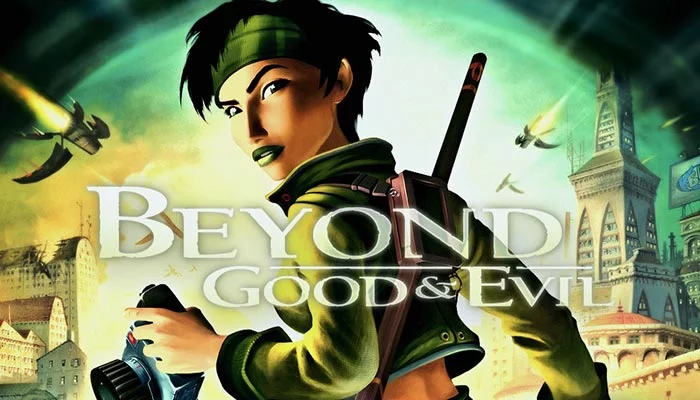 There is a term "Cult Classic" used for games that have a huge following among players and with millions in communities. Beyond Good and Evil is one of those cult classics that has stunned the audience with all of the amazing scenarios it offers. Everything about this marvelous Action-Adventure title shines. All the unique characters, storyline, graphics, and environments in the game are brilliant. It was initially released in 2003 and made its way to GameCube a lot later but as it did on other consoles, it offered tons of content and an unforgettable experience of Jade's adventures. If you are looking for some of the best GameCube games, Beyond Good and Evil should definitely be on your watch list.
14. TimeSplitters: Future Perfect
TimeSplitters: Future Perfect takes you on an epic First-person Shooting ride as instead of being a traditionally serious FPS, it offers fun and laughable experience. With tons of entertaining elements, the game has a whole lot of content that actually bases on the laughter. So, if you are looking for a more lively FPS game on GameCube, you need not look any further. This remarkable game is a true package of hardcore first-person shooting and funny rudiments. The fast-paced action and thrill in the game join forces with high comedy and lets you enjoy playing and living it to the core. So, this one stands as one of the best GameCube titles on our list. Hope you'll agree to that as well.
15. Fire Emblem: Path of Radiance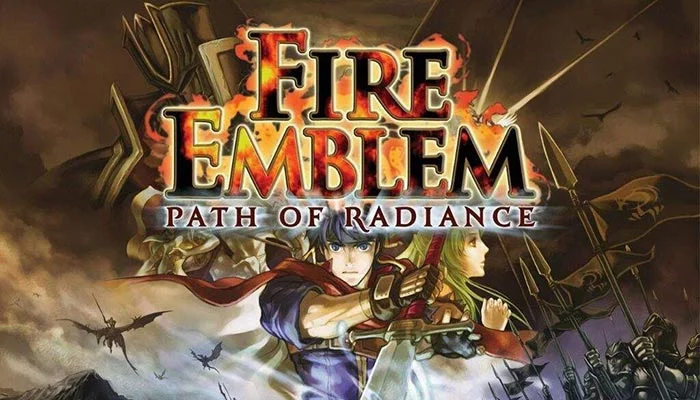 Fire Emblem: Path of Radiance is a GameCube exclusive Tactical RPG video game by Intelligent Systems and Nintendo SPD. You'll find this particular title a lot different than all the other games on this list of best GameCube games. As Ike, the game lets you decide the fate of Crimea and restore the order in the world. You'll find yourself accompanying the last heir to Crimean throne Princess Elincia and fighting the notorious Boerc nation of Daein Invaders. With a very dramatic appearance and a totally different world from the other Fire Emblem games, Path of Radiance offers a fantastic new experience of Tactical RPG elements.
16. Luigi's Mansion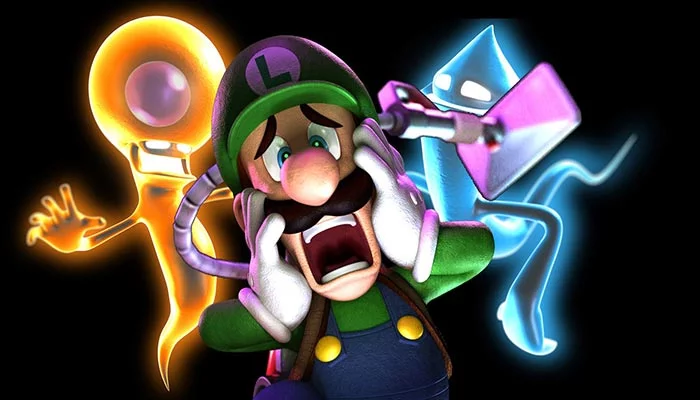 There are a number of GameCube launch titles, but Luigi's Mansion is one of the most influential ones. Despite being a launch title and one of the best GameCube games, Luigi's Mansion kept on eating dust for over a decade. To some, it wasn't that good of a launch title or it wasn't enough revolutionary but tbh, it is totally opposite of that. The story revolves around Mario getting stuck in a haunted mansion and Luigi as a brother goes to free him from the evil. It's a simple narrative yet there are a lot of amazing things in the game that will make you love it for sure.
17. Tales of Symphonia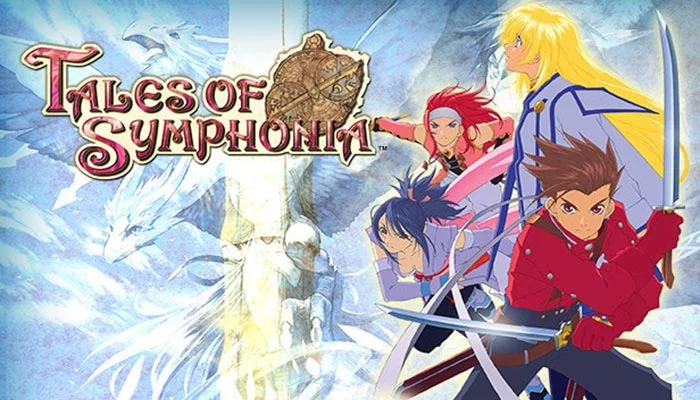 Tales of Symphonia is far from being your traditional JRPG as it offers a very straining plot. It's a disappointment for a lot of players as they were looking for a more twisted plot rather than the staining one. The thing that actually made this game click is the likable and unique characters. From the hero, Lloyd to his friend Colette, Tutor Raine to the swordsman Kratos, this game is all about high-class battle oriented gameplay. So if you are looking for a game that focuses deeply on battles and offers some good characters as well, Tales of Symphonia must also be on your list of best GameCube games. It's fun playing.
18. Super Mario Strikers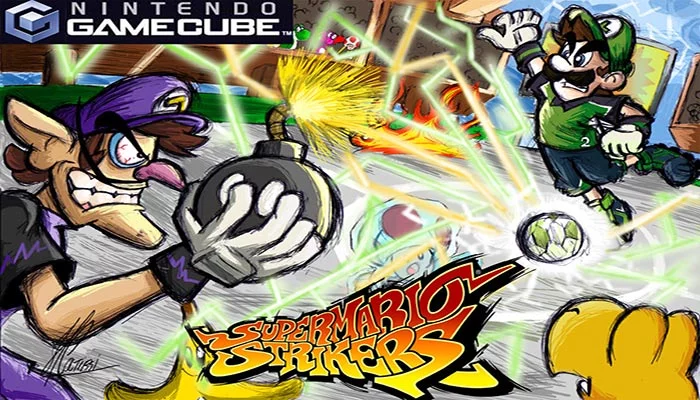 There are tons of Mario games on almost every other subject or you can say Every video game genre has a Mario game. Besides Mario, loads of other characters from Mario games have also been featured in a lot of games. This game isn't that different as it features characters from a lot of Mario games and offers you a fantastic Football game experience. Instead of the traditional 11 players team, players can have two teams of 5 players. This makes it a five-on-five match game that pitches various Mario characters against each other in a friendly environment. So if you like a very light side of Mario games, you have the Super Mario Strikers. It's beautiful and addictive to play.
19. Super Monkey Ball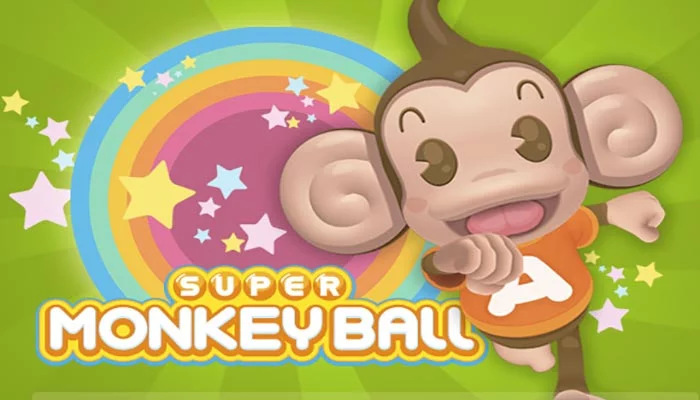 Some of the best GameCube games truly stun you with the beautiful ideas behind them. In fact, on the basis of that idea, it feels like they have been with us always. Super Monkey Ball is that kind of game that offers a simple yet exciting gameplay. It was one of the best GameCube launch titles and to this day, it has a huge following. It's a traditional Puzzle-platform video game with a very simple narrative. You get a ball with a monkey in it. Your task is to control the ball through various challenging mazes and don't let the monkey die. With all the advanced physics, tilting game world, beautiful music and all the maze fun, it's an amazing game to play.
20. Viewtiful Joe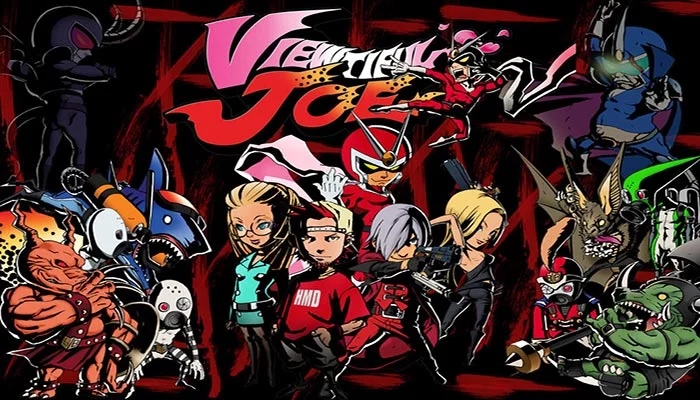 Viewtiful Joe is a trendsetting Action and Side-scrolling beat em' up video game. It's probably one of the best 2D games you'll ever find on GameCube. If you look at it from my perspective, you'll find it a simple left-to-right button smasher game, but its unique style makes it special. The character of Joe makes it even more interesting as he beats the hell out of enemies. All of his time screwing abilities, VFX  and the ability to dodge the enemies is all that keeps you glued to the screen for a very long time. It's no doubt a remarkable game on GameCube.
21. Metal Gear Solid: The Twin Snakes
Silicon Knights have done a classic job on this greatest title from the PS generation. They have simply injected new graphical updates along with new features and presented with a blockbuster on GameCube. Metal Gear Solid: The Twin Snakes is all about hardcore action and thrill. The remake offered tons of new content with the same story based on war, love, death, and betrayal. All the action and adrenaline pumping scenarios, beautiful visuals and a plentiful gameplay make it one of the best GameCube games that will stay for very long.
Check Also: Best Nintendo 64 Games
22. Eternal Darkness: Sanity's Requiem
Yet another great title from the developers of Metal Gear Solid: The Twin Snakes, Eternal Darkness: Sanity's Requiem is a Psychological Horror and Action-Adventure video game. The game puts you in charge of a dozen of people facing unimaginable terror from cosmos and beyond. With a fascinating story, a fantastic character line-up and all the dramatic events depicted in the game, you'll definitely be lost in the horror that the game throws at you. It's your chance to rise from the bottom and become a savior of your people. It's far from being your standard horror game, so when you play it, you'll have chills down your spine for sure.
23. Star Wars Rogue Squadron 2: Rogue Leader
Let's take it to the stars and get lost in the epic world of Star Wars galaxy. Star Wars Rogue Squadron 2: Rogue Leader takes you on an amazing journey where you control the character of Luke Skywalker and Wedge Antilles. Your task is simple, you have to team up with the Antilles and the Rebel Alliance in order to fight the Galactic Empire. The game offers 10 missions spread across various planets in the Star Wars galaxy. Similar to its predecessor, it's a hardcore action and fast-paced flight game. With tons of cool weapons, HUD, health meter, and radar, Star Wars Rogue Squadron 2: Rogue Leader offers loads of other great features. As one of the best GameCube games, this one has truly proved it's worth.
24. Resident Evil 4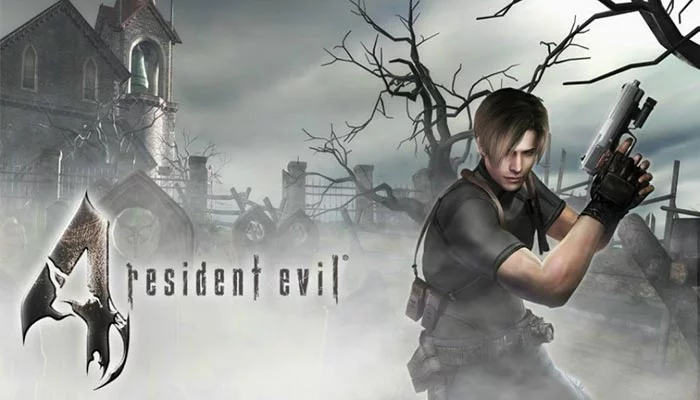 Resident Evil 4 or also known as Biohazard 4 in Japan is a Single-player Horror-Survival and a Third-person Shooter video game. It's a fast-paced action-oriented game that mixes up brutal fights, gore, and interactive play all together in a totally unique fashion. Unlike previous Resident Evil titles, this one offers more guns and ammo to take down the enemies of different types. It's tough, challenging, and gut-wrenching in so many different ways and that is why you'll have a true hardcore action and thrill-filled experience on it.
25. Sonic Adventure 2: Battle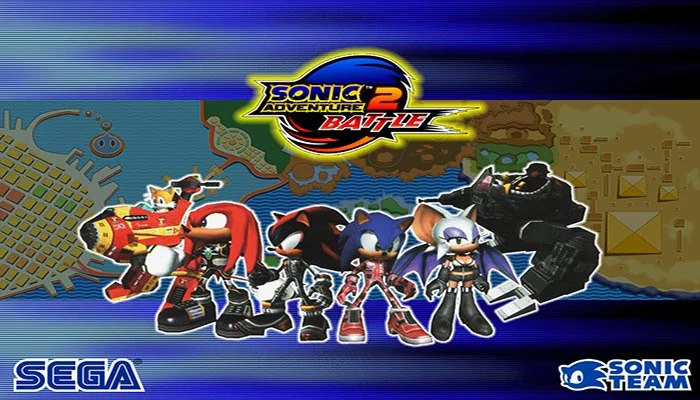 If you are a true Sonic Adventure fan, you'll absolutely enjoy this game because it's as mind-blowing as it could get. In the original Sonic Adventure, the adventure was a little bit less thrilling compared to Sonic Adventure 2: Battle. So, to most of the fans, the sequel was way better than the original. With almost doubled Sonic levels, new characters, and improved graphics and mechanics, Sonic Adventure 2: Battle was indeed one of the best GameCube games that entertained the fans well.
Follow-Up
All the above-mentioned games are some among a huge list of best GameCube games. We've lined up the games with high rankings and best user ratings. However, if you think we've missed out on one or two games that should be on this list; do let us know about that. We'll be happy to have your feedback. Please leave a comment or two below.