It won't be an understatement to say that video games run through the veins of millions of gamers across the globe. They eat, sleep and even bleed games. I have come across Counter-Strike players who completely forget their food and drinks and just feed on the headshots. However, video games are no more just the passion of gamers, but even the bread and butter of many involved in the Gaming Industry. And in the era of Netflix & Amazon Prime, PC games have adopted themselves to suit the dynamic demands of the modern day gamers. Modern games have everything be it FPS, RPG, Strategy, Online multi-player games or the age-old but still addictive Mario series. However, one thing which every gamer needs apart from the high-quality hardware to run his games is a decent game recording software.
It's hard to measure the depth of gaming industry, from advertisements to online tutorial videos, there is a lot that it covers. With the advent of Internet, it is now available to everyone to watch a tutorial video online. Stuck at a tough point in GTA V or don't know how to pass through a tough antagonist in Assasin's Creed? Just YouTube a tutorial video and see how it's done. Or if you are a good gamer and want everyone to laugh at your thug-life moment in GTA V, just tape your gameplay and upload it on the internet.
Video game recording is itself an ancillary unit to the already successful gaming industry.
So, now the question crops up, how do they record a video game? Do they use hand held cameras? No, we aren't living in the times of the Flintstones. We now have dedicated programs and software for recording moments from video games. This article is dedicated to finding the best game recording software and our focus is on compiling a list of recording software that doesn't lag. So buckle up as here is a list of best PC game recording software which is both free as well as paid:
But, before starting our journey we must remind you that almost every good video game recording software records footages without compressing them, so a game played in high resolution and with high details setting will require a lot of space. So while setting up your installation be careful to provide it with a storage folder in the drive where you have a lot of remaining unused space.
Best Game Recording Software
Now let's finally start vetting out best game recording software out there in the market, check out the list below which includes free as well as paid software.
1. Open Broadcaster Software
Open Broadcaster Software is what you would call the VLC media player of best game recording software. It's one of the few available free best PC game recording software out there. It allows customization of things you wouldn't have even expected, and above all, it is open-sourced. Open Broadcaster Software has the simplest of all user interfaces we have seen. Open Broadcaster Software does not require any special set up, it just asks you where you want to save your recordings and nothing else. As it is an open-source based program you can get Open Broadcaster Software for free from obsproject.com.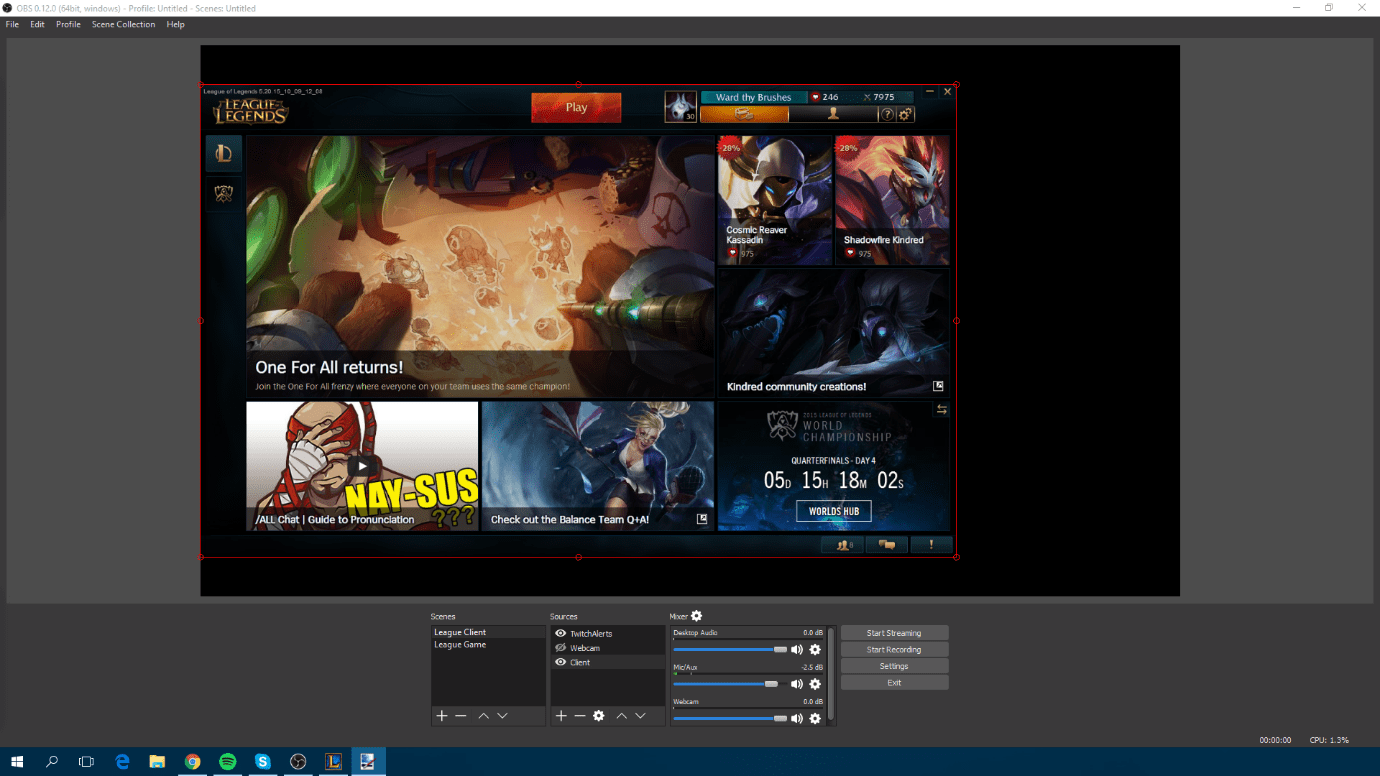 Open Broadcaster Software also allows live streaming of Video Game clips to popular video sharing sites like YouTube, Twitch, etc. Open Broadcaster Software can record videos in MP4 and FLV formats. For recording a game footage, Open Broadcaster Software uses your PC's GPU instead of the main processing unit to yield a high-quality experience. Open Broadcaster Software is one of the only programs that is a free game recording software with no watermarks and doesn't lag. It also allows customization to add your own watermarks according to your preference.
Notable Features: Open-Source, Custom Watermarks, Push-to-Talk mode, Picture-in-Picture mode and a simple to use Interface.
Price: Free
2. ShadowPlay
A product from Nvidia GeForce, the ShadowPlay features second on this list of 10 best game recording software. Nvidia GeForce is a renowned name in every gamers' den. GeForce is a manufacturer of GPUs which features in the majority of the laptops and computers. ShodowPlay, like OBS, draws its rendering power from the GPU instead of the depending totally on the main processing unit.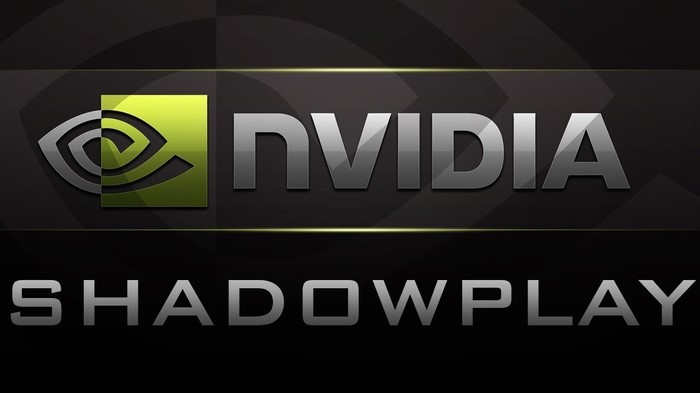 ShadowPlay requires a minimum of GeForce GTX 600 GPU for its running on a computer. This comes highly recommended as best PC game recording software for GeForce users. ShadowPlay offers two modes to its users, The Shadow mode and the Manual mode. Shadow mode records 20 minutes of gameplay and asks you whether you want to save it or not. If you had an action worth cherishing and sharing you can save it by pressing a single button. On the other hand, the Manual mode can record videos without any time limit to care about.
ShadowPlay also allows live streaming a recorded game clip to Twitter. It can even record 4K gaming clips with a bit rate of 130Mbps. Recording a 4K gaming video seems pretty cool stuff but that also consumes a lot of (really huge) portion of your hard drive. ShadowPlay is definitely one of the best free game recording software out there.
Notable Features: Comes from the same house as most of your GPUs, Records 4K videos, GPU-based process, Direct Streaming to Twitter.
Price: Free
3. Action!
Action! is the first paid software on our list of best game recording software, and there is a reason why we have kept it above other software despite the fact that it is a paid software. Action! is packed with some really amazing features like video recording in any preferred resolution and it supports 4K video recording too. You can also add live audio commentary to it, isn't that enough reason for you to spare some dollars on it. Action! also allows live streaming of a game that you are playing to Twitch, Livestream, Hitbox, YouTube, etc. furthermore, the saved videos can also be uploaded directly to your YouTube channel or Facebook with the built-in buttons.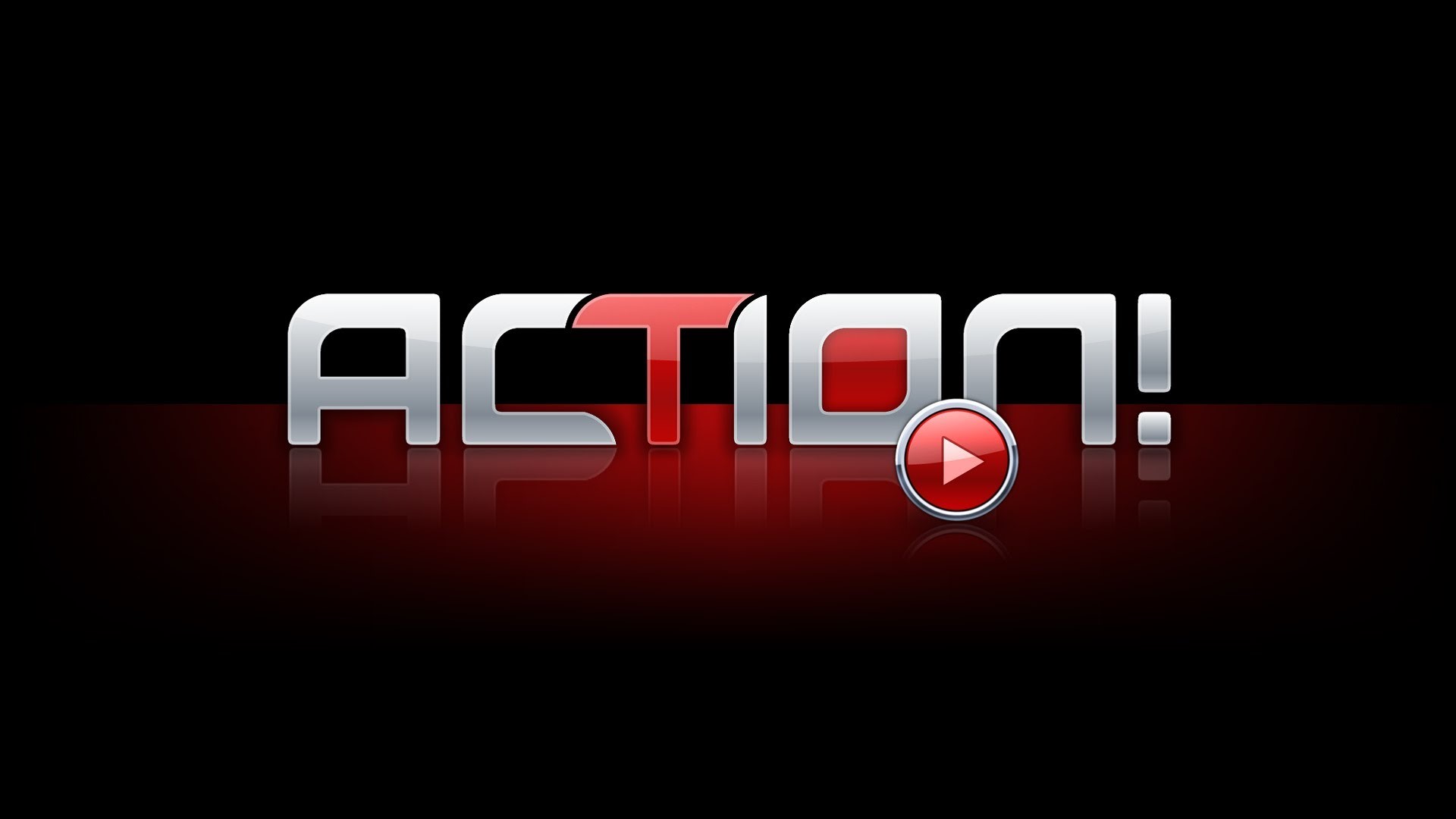 Action! Also, has an Android app to control it remotely from your Android smartphone. The app allows direct streaming of games to your smartphone. The app can also manage Video game recordings on your PC. Action! can record games in fragments for 10 minutes like ShadowPlay, which automatically gets deleted if you don't save them. Recorded video game videos can be edited later with basic filters like cropping, slow-motion effects, and other basic edits. Even though it will cost you $29.5, but it's still worth is and is definitely one of the best premium game recording software out there currently.
Notable Features: Remote access through a smartphone, 4K recording, Editing, Limited period recordings, customization, etc.
Price: Free trial for a limited period, after which $29.95 will be charged for Home use and $49.95 for commercial purpose.
4. Bandicam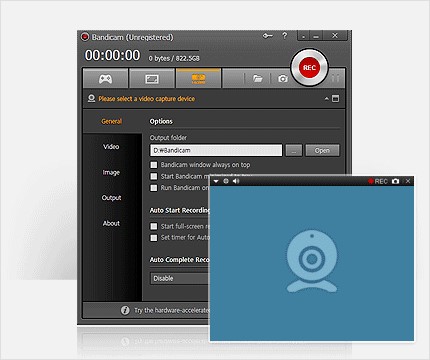 Bandicam is also a paid game recording software, it has one of the best user-friendly interfaces and is a good tool for beginners in the field. The interface doesn't offer much customisation but does the job anyway. Bandicam can record 4K (ultra HD) videos. One of the best thing about Bandicam is that even 4K videos are highly compressed and thus they don't consume all your space. It doesn't allow live streaming of video recordings via the internet but a recorded video can be uploaded to YouTube with the click of a single button whenever you wish later on. Bandicam has a scheduler feature that can automatically start recording at a previously set time. Another interesting feature of Bandicam is that it can record game videos straight for 24-hours.
Notable Features: Compressed Video size, User-friendly Interface, 4K recording, Single tap YouTube upload.
Price: Free trial after that $39 for the full version.
5. XSplit Gamecaster
XSplit Gamecaster is popular among those who want a seamless streaming experience. XSplit can record videos with the same efficiency as it streams them on other websites. XSplit Gamecaster is unarguably one of the best game recording software, which doesn't lag while streaming the recorded gameplay videos. Recording in XSplit starts with the single push of a dedicated button.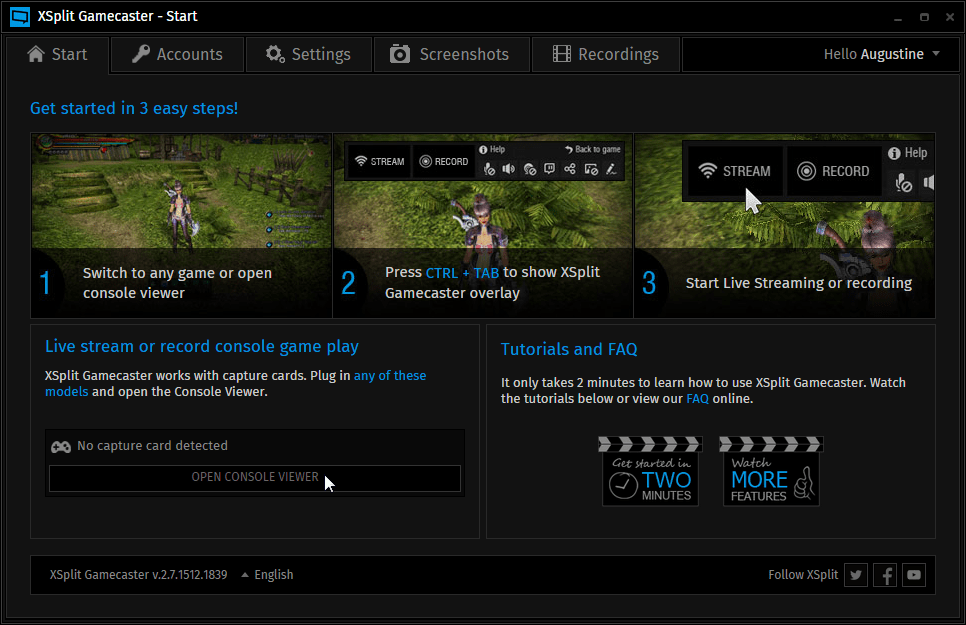 Like other good video game recording software, XSplit draws its basic processing support from GPU instead of the CPU. The software also supports picture-in-picture mode. XSplit also allows editing videos with a built-in video editor and supports their social media integration. So go ahead for it if you're looking for the best PC recording software. It costs $4.95 for a month's subscription.
Notable Features: Quality direct streaming, Video editor, Simple-to-use interface, etc.
Price: Limited feature version is available for free, personal subscription for $4.95 a month and the premium version with all features unlocked will cost you $8.95 for a month's subscription.
6. D3DGear
D3DGear is a simple to use game recording software and it doesn't involve background knowledge for its setup. The program doesn't consume up all your processor and RAM's power, it keeps it free for the smooth functioning of the recorder. D3DGear also compresses every recording and ensures that you don't miss recording a wow gaming moment owing to the lack of extra storage.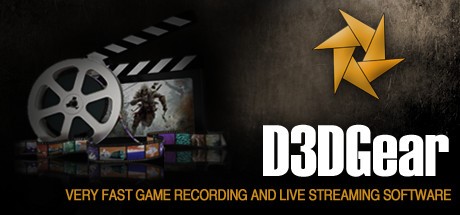 Recording can easily be started with a push of a single hotkey while playing a game on your PC. The recording can be live streamed online on any video hosting websites like Twitch, YouTube, etc. D3DGear can also record all audio from the game through a microphone separately. That can be later merged with a video recording as a commentary. All these definitely make D3DGear one of the best video game recording software out there.
Notable Features: Easy installation, Hot Keys support, Audio recordings, etc.
Price: Free trial is available for 15 days and later the full version can be downloaded for $34.95.
7. Dxtory
Dxtory is a must-have software for those who keep complaining about their recorders crashing midway and thus spoiling their gaming experience. Being a lightweight software, it keeps the CPU and GPU free to focus with everything on the game. Dxtory captures videos without any option to compress them. It also records appended ads and any other sound coming through the microphone along with the recorded video. This makes it more convenient for the gamers who upload gaming tutorial videos.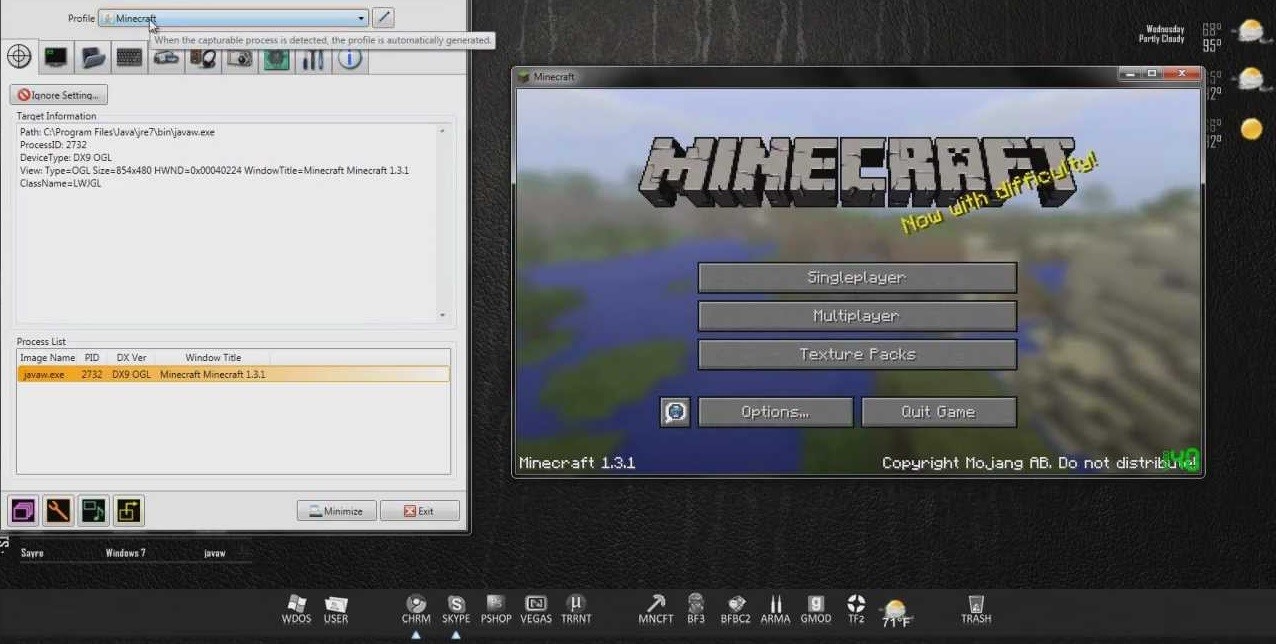 The app lets you choose the technical details of a recording, details such as codec, FPS, size, format, and watermark of your choice. It also lets you specify the processing source and choose from a combination of CPU and GPU ratio that will record and render the video game. This is definitely one of best free game recording software with no watermark.
Notable Features: Minimum or no pressure on processors, Customizable interface.
Price: Limited version with watermarks can be downloaded for free and unlocked full version with watermark customization and other features are available for $32.
8. Fraps
Fraps is yet another best game recording software that can record games up to an astounding resolution of 7680×4800 with customisable frame rates ranging between 1 to 120 frames. Fraps is a really light software with everything inside a 2.3MB executable file.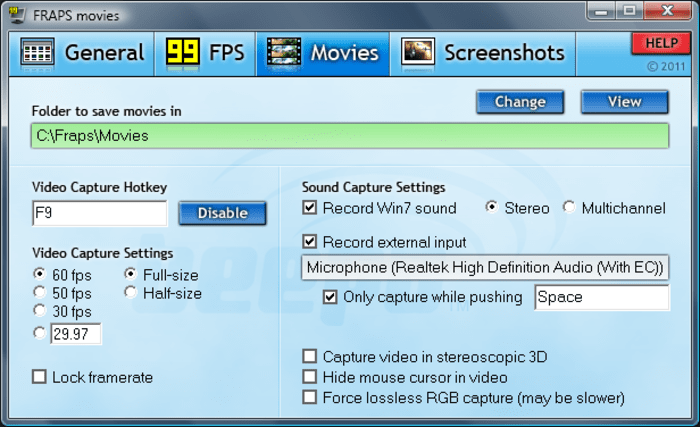 Fraps also displays the fps of a game during its playtime. It can serve as a benchmark for testing how smooth a game is running on a PC. If the frames are anywhere below 15, the game is incompatible with your PC. The fps statistics can also be saved through games for better analysis in tutorial videos. It won't be wrong to say that it is one of the best PC game recording software currently available in the market.
Notable Features: Minimum pressure on processors, Added Benchmark feature, Video Customisation, Recordings in 7680×4800 resolution.
Price: Free version is barred from some features and the fully functioning premium version will cost you $37.
9. Windows 10 Game Bar
Windows 10 has a preloaded game recorder available in it. The Game Bar feature is dedicated to games and can perform a lot of other functions along with video game recording. The game Bar is very easy to use and records video in the raw form. However important features are lacking from it. To start the Game Bar, press Windows key+ G during a game and manually select from the options you wish to perform. Video recording of a game during its playtime can also be started/stopped directly by pressing Windows key+ Alt+ R.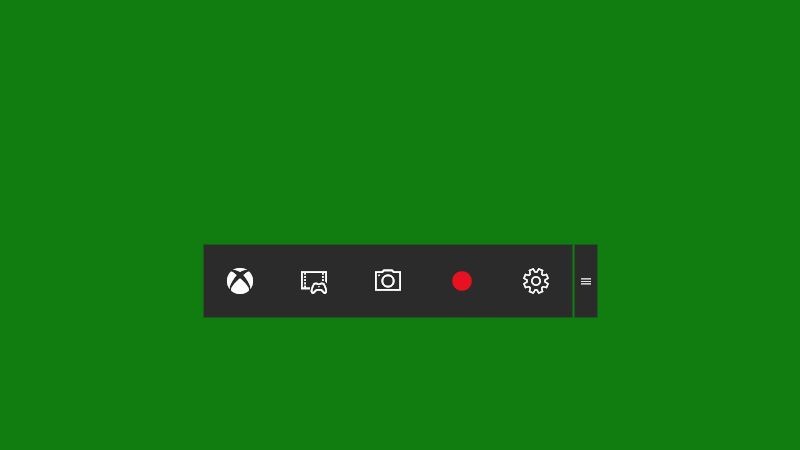 Game Bar also allows changing the recording quality between standard and high. In other customization, the audio quality can also be altered. For minimalistic maneuvering and plain video recording of games, it is definitely the best free game recording software.
Notable Features: Built-in feature in Windows 10, Easy interface, No extra pressure on processors.
Price: Free and already available on your Windows 10 PC.
10. Raptr/AMD Gaming Evolved
Raptr, a product from the major GPU manufacturer AMD comes bundled with Radeon drivers such as AMD Gaming Evolved. Raptr has its own dedicated hotkeys for downloading games but now the new version seems to have forsaken these features in favour of the Plays.tv.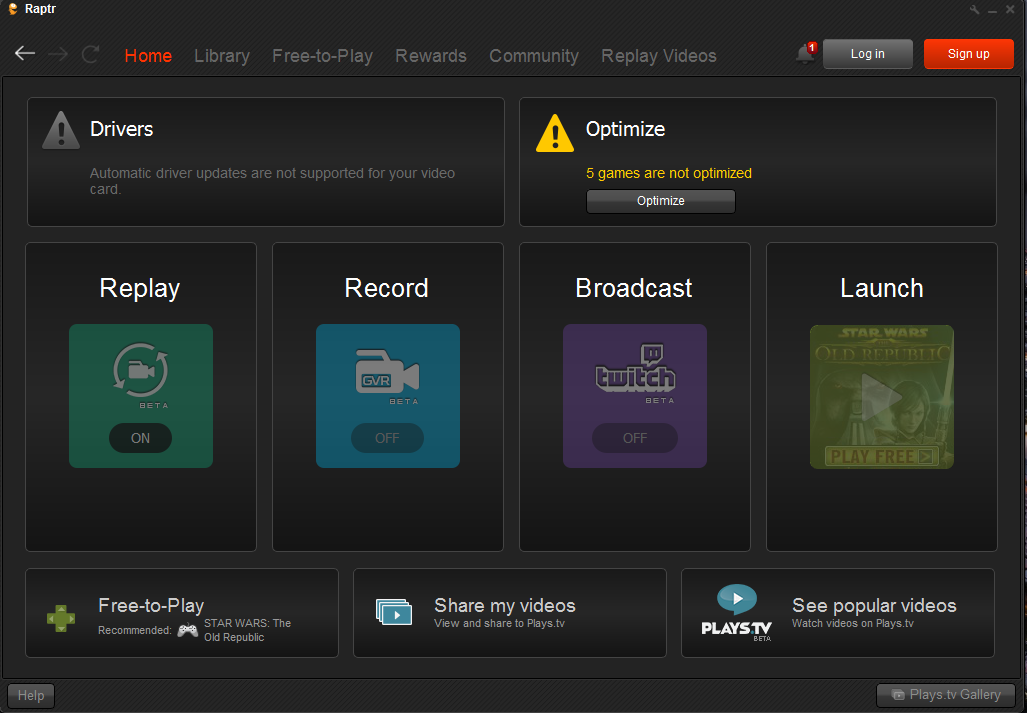 Raptor comes with heavy customization options. It automatically starts a 30-second video when the game is first started. It also customises videos to compress them into small sizes. There is an inbuilt Twitch integration button, which automatically uploads videos once you have signed into the Twitch account. Now another thing to be noted is that it allows audio and video recording of the player along with the video game recording. AMD's Raptr for sure deserves a spot on this list of best free game recording software.
Notable Features: Recording with customization, direct streaming to twitch, On-screen controls.
Price: Free.
Conclusion
It's hard to establish with conviction which of the above software is the best game recording software. Few of these are among the best free game recording software, while the others are paid. Although none of these software are perfect but they aren't very far from it. While one is the best game recording software that doesn't lag, the other is the best when it comes to recording without watermark. Some are rich with their user-interface and the some do not compromise with quality. For professional online video uploader, it is best to buy one with a premium version which allows full control to gamers on their video game recordings, while most normal users should be fine with one of the free recording software featured on this list.
Do let us know if you disagree with our picks by posting your comments below. Adios.