9. Battleborn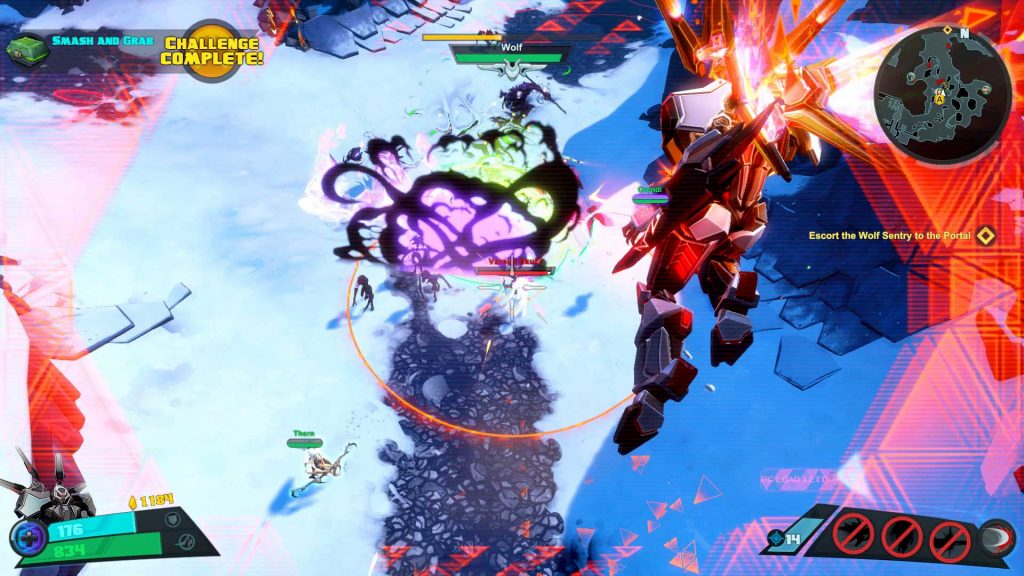 Battleborn by Gearbox Games is a new Online Single and Multiplayer FPS title. The game is also termed as a Hero Shooter because of its innovative MOBA (Multiplayer Online Battle Arena) elements. You are able to select any of the available Hero characters, use their special powers, attacks, and skills against the enemies in any of the game modes. Because of its MOBA aesthetic, Battleborn lets you engage yourself in epic arena-based matches. While brawling against the opponents, you can use up to three pieces of gear. You can earn these pieces can in the form of upgrades via spending the game currency.
You can collect the currency by defeating the opponents in matches. Battleborn offers over 20 playable characters and centers around the idea of Melee Combat system. It also includes a Story-based mode that lets five players a number of missions. All of these missions are objective-driven and have powerful back stories as well. For all those players who love Space and Fantasy-based settings, and fast-paced shooting play, Battleborn is definitely a true source of entertainment. As one of the best First-person games, Battleborn is available to play on PC, PS4, and Xbox One.
Also check: Most Played PC Games
10. Homefront: The Revolution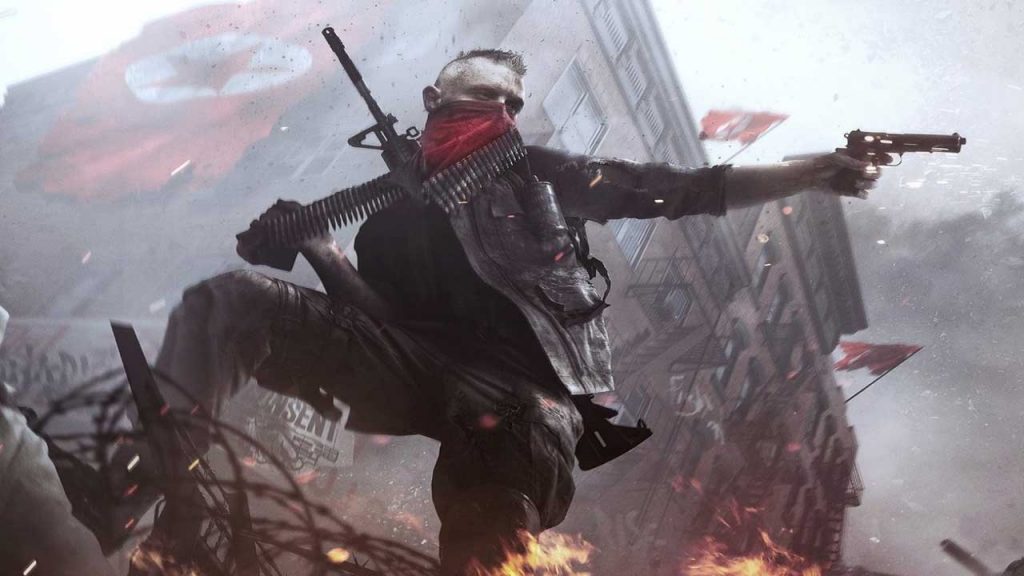 Homefront: The Revolution is an Open Word First-person Shooter video game and it offers both Single and Multiplayer play. The game offers a futuristic setting of the year 2029 and leaves you in an alternate reality in a different timeline. You are to get into the role of Ethan Brady, head of the resistance movement against the North Korean Army. The Koreans have invaded Philadelphia and it is time to get it back from them. Follow Ethan Brady, as he leads the resistance movement to drive the Koreans out of Philly. Set two years after the original game, the Greater Korean Republic has lost most of its western states. It has started to capture and control the eastern states with Philadelphia as their headquarters. The state has turned into a highly hostile environment and a resistance movement is slowly growing.
Homefront: The Revolution Offers a unique Customization system that helps modify the character, weapons, and skills. Exploration, scavenging for items such as weapons and other supplies, side missions are the core elements of the game.  However, stealth-based gameplay, good visuals, and fast unique play style are some of the most prominent features of the game. As compared to previous games, Homefront: The Revolution offers a Cooperative Multiplayer mode that supports four players at a time. Overall Homefront: The Revolution features a fairly simple yet addictive gameplay, beautiful visuals, and advanced mechanics. If you want to try it out, you can play this game on PC, PlayStation 4, and Xbox One gaming platforms.
Also check: Best Games Like Diablo
Attention:
Governments and ISPs around the World monitors their users' online activities. Reclaim your freedom with
ExpressVPN
and browse the internet with confidence.
We hope you liked the list of our best First-Person Shooter games for the year 2018. If you happen to know any other hidden FPS games which are worth playing, comment below and we will add them to the list.