5. Titanfall 2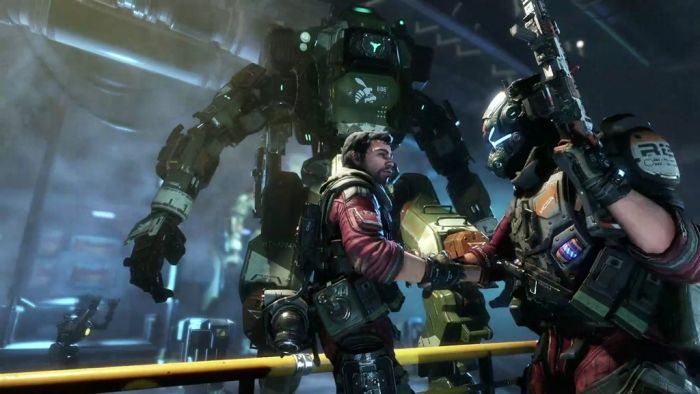 Titanfall is back, and it's brought with it a single-player campaign this time around. The game is expected to function mostly similar to the excellent formula of the original: swing around a lot, run on a lot of walls, and call in mechs to obliterate your foes. Oh, there's also grappling hooks now, which should you zip across the map like you're Batman… or Widowmaker from Overwatch. Or both at once? Titanfall 2 is a groundbreaking Single and Multiplayer First-person Shooter game that offers a militaristic approach. The gameplay of Titanfall 2 is comparable to the original Titanfall video game.
You'll find quite a lot of new elements in the game as well. The game world is fairly simple to explore and it's based on Sci-Fi aesthetics. You'll see a lot of new Titans in the game with advanced mechanics and new weapons. New abilities such as Invisibility Cloak, Parkour, Zip-Lines, Double-jumps, and wall running are also included in the game. Titanfall 2 offers enhanced mechanics, quite innovative visuals, and a combat-driven play that actually binds you to the console for a very long time. Take it as One of the best First-person Shooter games of 2018 and enjoy the ultimate FPS experience.  With a variety of content and an immersive gameplay, Titanfall 2 is available to play on PC, PS4, and Xbox One.
Also check: Best Games Like Animal Jam
6. Shadow Warrior 2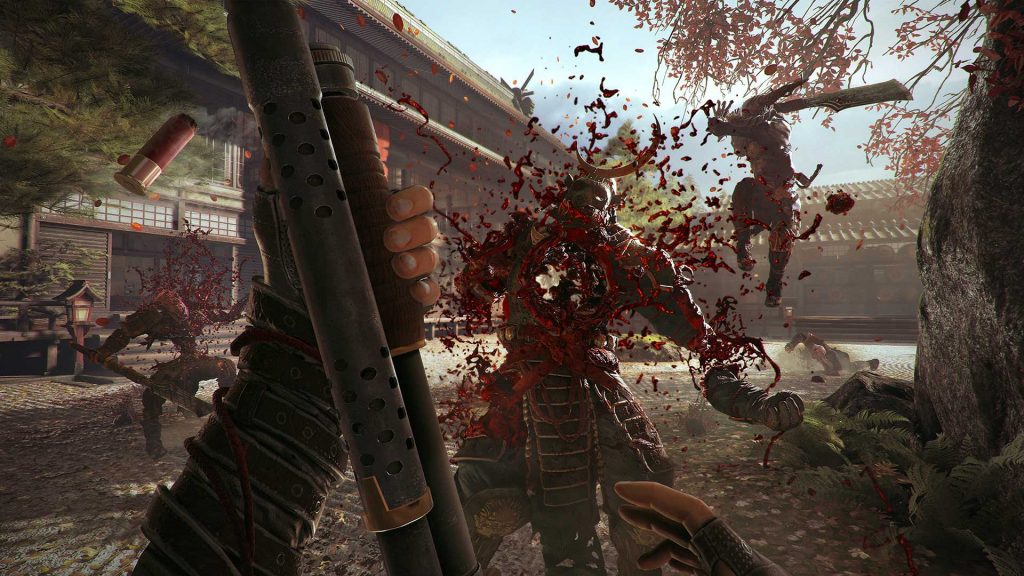 For all the Hardcore FPS games enthusiasts who were eagerly waiting for this incredible title, Shadow Warrior 2 is here. With a very interesting and involving FPS gameplay, Shadow Warrior 2 offers Single and Multiplayer play. Set five years after the events of the original Shadow Warrior, Shadow Warrior 2 lets you be a Modern Era Ninja warrior. As Lo Wang, your task is to fight off the Demons descended from another dimension by the Zilla Command. Shadow Warrior 2 lets you have a huge arsenal of weapons which can be upgraded at advanced levels of the game. Each of the weapons has its own elemental properties and you can use them just according to the situation. Furthermore, Shadow Warrior 2 offers a mission-based gameplay. Every mission has its own story, environments, enemies and other environmental elements.
Attention:
Governments and ISPs around the World monitors their users' online activities. Reclaim your freedom with
ExpressVPN
and browse the internet with confidence.
As compared to the previous game, Shadow Warrior 2 offers a fairly simple gameplay. You can take part in missions in single-player mode or you can be part of a 4 player team in Multiplayer mode. With a variety of new traversal options, Shadow Warrior 2 lets you walk on walls, use double jump, and explore the world easily. To add up a bit more spice to the play, Shadow Warrior 2 features randomly generated level design with randomized maps, enemy positions, weather conditions and loads of other environmental elements. If you are into games with both gun and blade fights, Shadow Warrior 2 is here for you. Shadow Warrior 2 is available to play on Windows PC, PlayStation 4, and Xbox One.
Also check: Best Games Like Monument Valley