3. Doom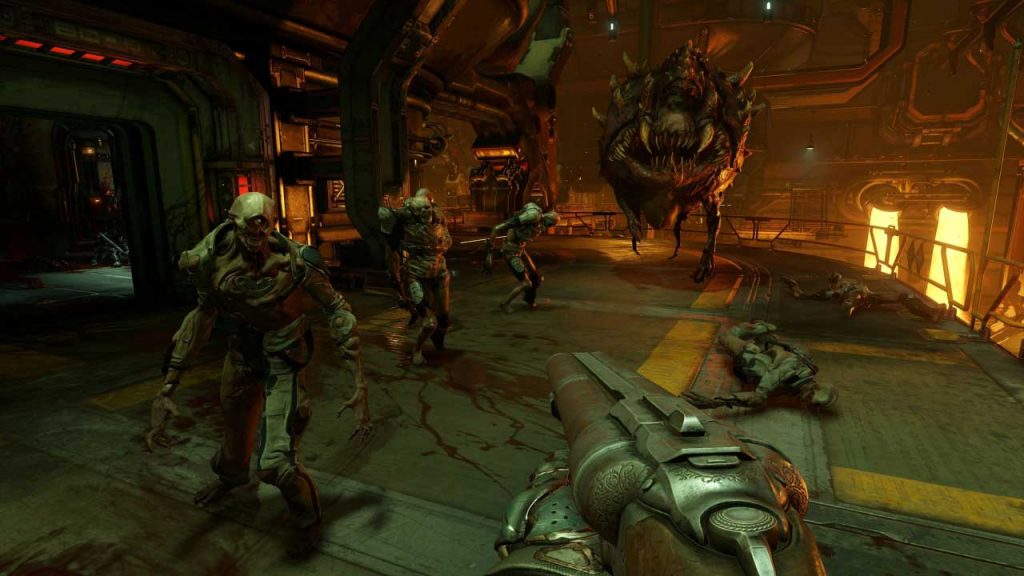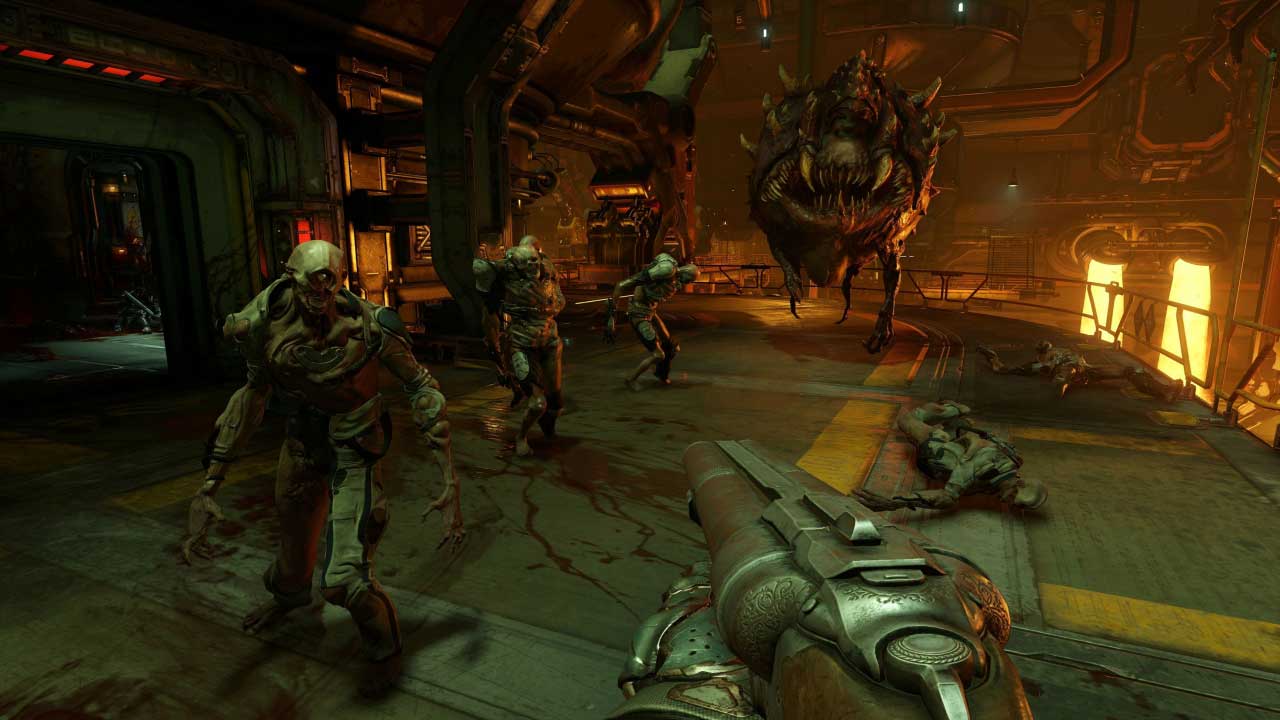 Doom is the remake of one of Id Software's classics and 2004's best Doom video game. As a series reboot title, Doom is fourth main titles in the series. It's a First-person Shooter video game in which you act as an unnamed Marine who descends down the dungeons of hell to fight off the demons. The game is set on Planet Mars where a rogue corporation known as Union Aerospace Corp. tries to colonize. Later on due to some unknown phenomena, demons are unleashed and they start hunting the humans. As the only hope of survival, you get tasked to find the demons and kill them before the matter gets out of hands.
This remake of Doom offers a fast-paced gameplay with open world environments and mixes it up with Survival and Horror elements. With loads of Environmental traverse options, character and weapon upgrades, Multilayer mode support, a Level Editor, Doom lets you enjoy a remarkably new instance of the classic. The new movement system, a huge arsenal of weapons, and a graphics retouch makes it one of the best FPS games of 2018. This hardcore combat-oriented title is available to play on PC, PS4, and Xbox One. Do give it a try if you haven't yet played it. You'll love all the new and old school play for sure.
Also check: Best Racing Games for Android
4. Battlefield 1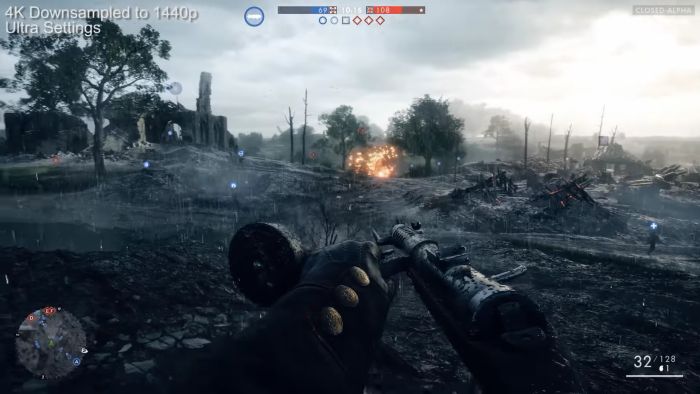 Battlefield 1 brilliant game is the reboot of the worldwide popular Battlefield series. It offers a First-person Shooter experience with both single and multiplayer play options. It takes you back to the era of World War 1, the biggest and the bloodiest conflict of super powers that left half of the world in ruins. The game is played in a Team-centric manner and it allows you to use the same era weapons along with the melee weapons. Melee weapons include Sabres, Trench clubs, Shovels and steel rods that you can use while in close combat. Bearing both the traditional and Melee weapons, ploughing through the battlefield in armored vehicles such as Tanks, Trucks, Torpedo boats, Biplanes, and Armored trains, dreadnaughts, and on foot traversal, are some of the most prominent features of the game.
Attention:
Governments and ISPs around the World monitors their users' online activities. Reclaim your freedom with
ExpressVPN
and browse the internet with confidence.
The character classes in the game are divided into three parts such as Pickable, Spawn and Pickup-based. These classes further offer more in-depth classes that you can select as both primary and secondary character line-ups. The multiplayer mode lets you engage in battle with over sixty players online. With all the diversity and innovation, Who would've imagined that the Battlefield franchise would take a U-turn and go straight back to World War I. Will it be one of the best FPS games of 2018? This question can better be answered by you the players. If you want to try it out, you can play this cool game on PC, PS4, and Xbox One.
Also check: Best GBA Games of All time