City building games are an extraordinary addition to the gaming genres. Because of all the freedom and never-ending play, City building games are a spectacular source of entertainment for masses. Most of these games are based on ultra-realistic visuals and can be played Online as well as Offline.
Besides entertaining us, these games are a good source to learn about Management, Trade, and Economy. One brilliant feature of City Building games is that they offer easy to understand gameplay, and depictions of Past, Future, and present eras. You must be familiar with SimCity or must have heard about it from someone. SimCity is a trendsetter in this particular genre. It started all the competition and forced the developers to create more masterpieces. It's because of that; we see a lot of City building games nowadays. But to be true, not every one of them is worthy of playing. That's why you should check out our list of best City Building games and play only the best ones instead of wasting time on each game.
Best City Building Games
We've put together some of the best City building games for you to play in 2018. Let's check out the detailed description of each game below.
1. City Play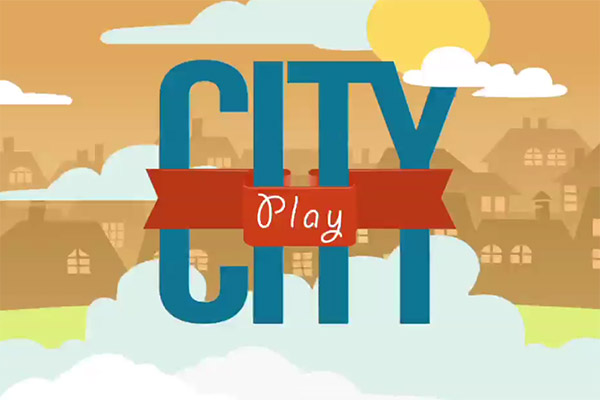 City Play Tops our list of best City building games. It's a fantastic new City Building and Strategy Simulation by FrameLine Network. The game allows you to plan and build your modern City. The game offers an Isometric perspective and lets you enjoy beautiful 2D graphics. The ultimate task in the game is to create more and more houses and accommodate people. Build facilities such as powerhouses, water systems, create jobs, develop markets, etc.
Tip: Browser games are the best source of entertainment when you are out in the office and have some free time. Check out some of the best browser games to play in 2018.
With more population, there should be Fire Department, Police Stations, and Banks as well. Controlling and maintaining the economy, trade, and welfare of the people is an objective of utmost importance that puts you in a tough spot. How good are you at managing a whole city? Let's play the game and find out. City Play offers beautiful 2D graphics, an addictive gameplay along with great city-building objectives.
2. Urban Empire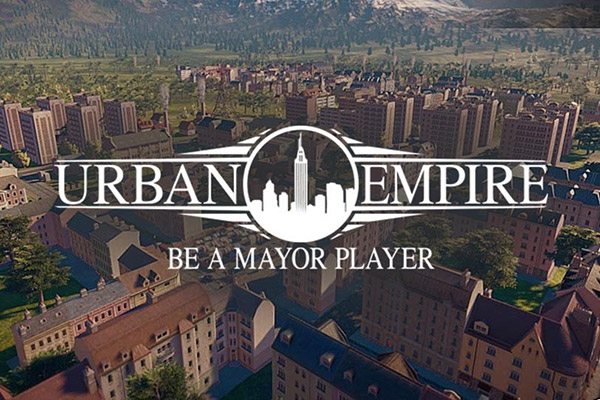 Urban Empire is another marvel that's worthy of a mention in the list of best City building games. It allows you to be Mayor of the City, build it from the bottom-up and enjoy ruling over the city. It includes Strategy, Social, and Political elements into gameplay. In this city building game, Politics and Economics are the most important part. You are required to make decisions that will write the fate of the people of your city. Management element lets you plan the City, create jobs, democratic trade relations to thrive in prosperity.
Elevating the Science, Education, and welfare of the people helps you learn how to live better in the real world. Urban Empire lets you do all kinds of things that you would do in real world, of course, if you were a mayor. With beautiful visuals, great strategy-based City-building gameplay, and all the mayoral fun, Urban Empire is a fun game to play.
3. Tropico 5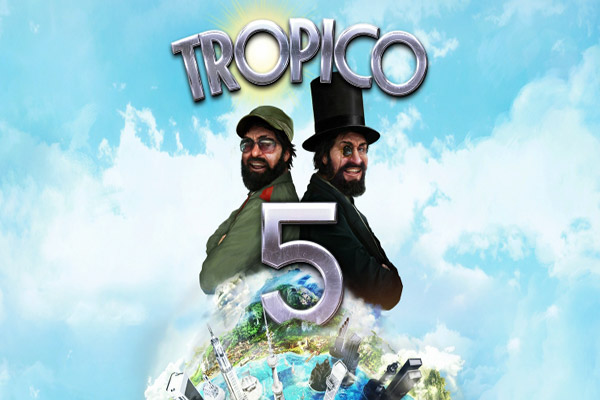 Tropico 5 by Kalypso Media Group is a brilliant inclusion to the City building genre. The game allows you to turn a small Caribbean island into a fully modernized City. With its realistic graphics, challenging gameplay and all the building fun, it offers a remarkable experience of Management and Strategy. It offers variety and plenty of room for the gameplay along with the freedom to build. Tropico 5 lets you start from the Colonial Era and slowly but steadily march towards the 21st century. Have an experience of both old and new technologies and city building mechanisms.
Check Also: Best real time strategy games
Enjoy bartering for goods and lean towards more efficient ways of trade and grow economically. Furthermore, it allows you to explore, research, experiment with science, to provide with more well-organized ways of living. With the re-designed graphics, multiplayer, enhanced trade mechanism, multiplayer support and addictive gameplay, Tropico 5 is a classic.
4. Forge of Empires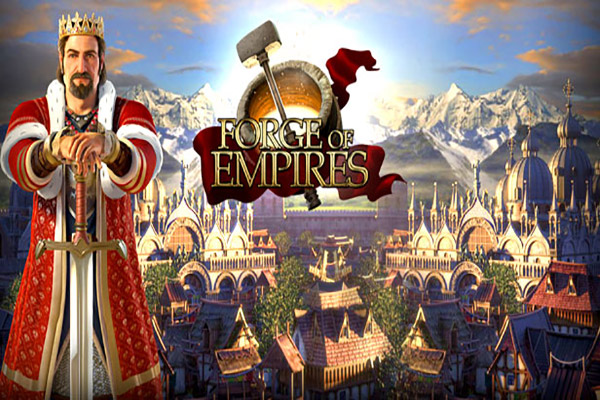 When Forge of Empires got out in 2014, it broke all the records and topped the ranks. The game offers a Strategy-based City-building and Management experience. It offers a gameplay similar to the one in SimCity and Clash of Clans. To add a bit more spice to the gameplay, it offers a Turn-based Strategy play online in a browser. You can start from the Stone age and transit into the Future with only one goal, build and expand your City. You can explore the world, gather resources, sell them, earn coins, and use them to buy land and buildings.
You can earn coins from residential and production buildings as well. The management element allows you to build structures on the map, create research facilities and build new technologies. With the help of new technologies, build advanced structures, such as Barracks, Markets, and Storages and keep on expanding the City. Forge of Empires lets you train massive armies and take part in online Guild-vs-Guild events to outsmart your friends. Forge of Empires is one of the best City building games to play and enjoy.
5. Anno 2205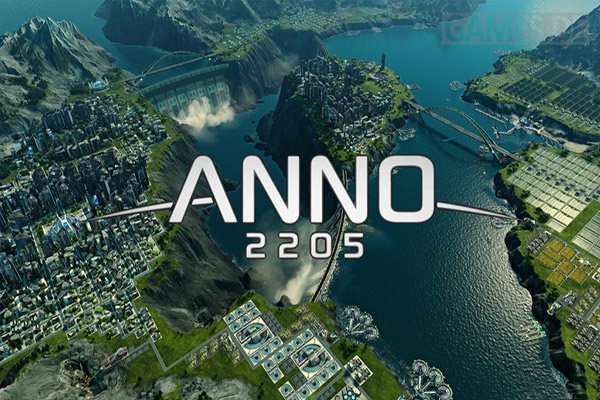 When talking about the best City building games, not mentioning Anno 2205 will be an utter discrimination. This time Anno series takes you to the futuristic era and lets you enjoy the advancements in technology. It allows you to travel to space in search of the precious element Helium-3. After Colonizing Earth with fully advanced Cites, huge Industrial Complexes, and Modern Societies, the ultimate goal is to find Helium-3. It (Helium-3) is the only element that can help keep the Earth in good shape. Every bit of Helium-3 on earth is used up, and now the only source is the Moon.
Check Also: If you are a YouTuber, check out the best game recording software to record and share your gameplay with your followers.
Your task is to travel to the Moon, Colonize it, build mining facilities, collect Helium-3 and transport it to earth. With unlimited City building options, revolutionary art, and modern graphics, challenging gameplay, and a remarkable Economic experience, Anno 2205 is a real source of entertainment.
6. Cities: Skylines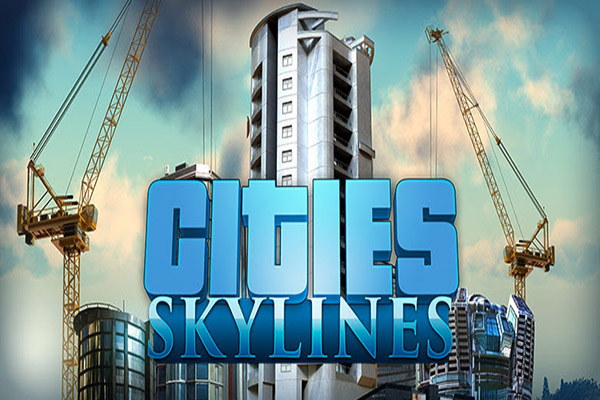 Cities: Skylines is a modern City-building and Management Simulation that outranks some of the biggest names in this particular genre. It offers a realistic take on the hardships, struggles to build modern cities, and maintaining the resources. Developed by Colossal Order, Ltd Cities: Skylines includes a bunch of new elements in the gameplay. It focuses on City-building and tasks you to develop a fully functional mass transit system. Design modernized structures, plan new cities and develop them to expand your reign.
Cities: Skylines allows you to mod the game to make it as easy as you can and play with utmost effortlessness. It implies to a simple gameplay that offers plenty of freedom to explore and implement your plans. With an extraordinary Multi-tier Simulation, 3D graphics, Day and Night Cycle, and freedom to mod as you want, Cities: Skylines is one of the best City building games to play and enjoy.
7. The Settlers 7: Paths to a Kingdom
The Settlers 7: Paths to a Kingdom offers a fantasy-based City-building experience for all the hardcore fans. The game takes you to the locations of Central Europe and lets you fight for land and build mega cities. Along with the traditional City-building gameplay, it includes Strategy and combat into the gameplay. Your task is to skirmish against the enemies, or take part in Multiplayer Challenges, and be a victor. The game primarily focuses on Military, Trade, Technology, and Strategy.
Check Also: If you are a GBA fan, our list of best Gameboy Advance games is full of surprises. Check it out now.
The Settlers 7: Paths to a Kingdom is quite different from the traditional City building games. It's a multiplayer game so that you can fight with your friends or other online players. If not, then you'll have to face the AIs. With an improved frame-rate, plenty of room for gameplay, sufficient replay value and excellent visuals, Settlers7 is a piece of art.
8. Cities XXL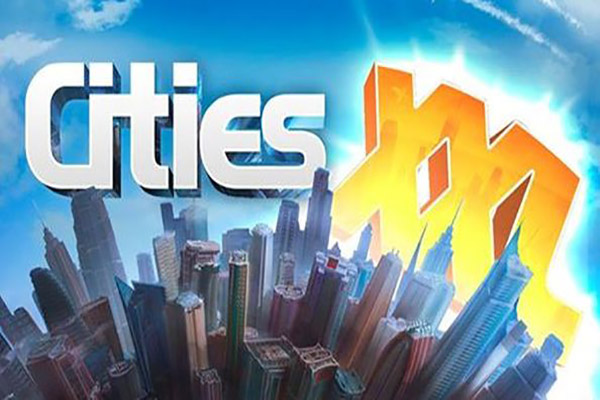 Cities XXL is one of the most played and well-liked City-building and Management Simulation by Focus Home Interactive. It's a bit more vibrant and offers more features than any other City-building Simulations. The game tasks you to build mega cities using the most advanced mechanics and interface. Cities XXL lets you be the Mayor and allows you to rule over the Metropolis and convert it into the most prominent city in the world.
Like all the other City building games, Economy is the most important part of Cities XXL. You can manage the Economy in Cities XXL by exploring, collecting resources and distributing equally into all of the cities. Wherever necessary, you can trade for resources such as Oil, Water, Food, etc. It offers over 100 Unique Styles for buildings, five new environments, beautiful 3D graphics and addictive gameplay to enjoy. Cities XXL is available to play on PC only via Steam.
9. SimCity (2013)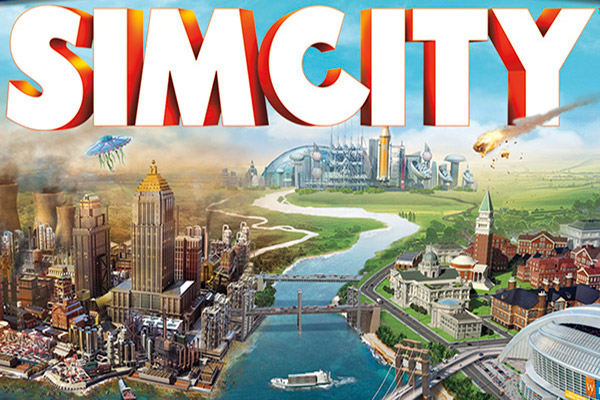 Almost every City-building games fan is familiar with this wonderful Simulation. SimCity 2013 is the Remake of the popular SimCity series and it offers both Single and Multiplayer gameplay. The game allows you to have up to sixteen different Cities, build them ground up and enjoy ruling over them. An amazing new feature of the game is that it lets you compete for various achievements. You can either play with friends of go against the online players in multiplayer mode. SimCity lets you build and manage cities and keep track of what the individual Sims are doing in real-time. You can build housings, markets, businesses, create jobs, and let the Sims thrive in a remarkable environment.
SimCity 2013 offers freedom to explore and build cities with different specializations. They can be Industrial hubs, Educational towns, Vacation Spots, Business havens and Scientific cities. With a very addictive gameplay, beautiful 3D visuals, plenty of room for gameplay, and all the revamped mechanics, SimCity is a great City-building Simulation to enjoy. You can try it out as one of the best City building games and it'll definitely entertain you well.
10. Another Brick in the Mall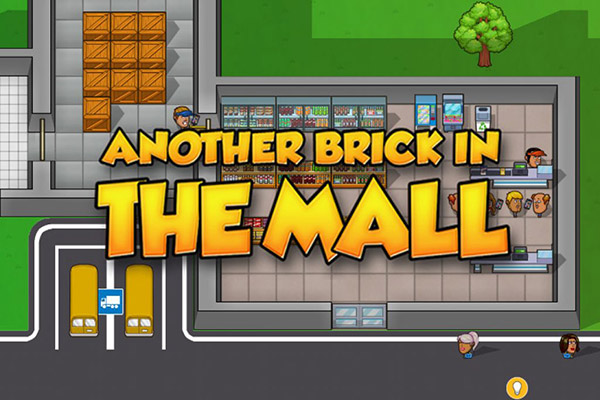 Another Brick in the Mall is a brilliant combination of City-Building, management, Economic, and Trade elements. The game allows you to design, build and manage a beautiful Mall. You are tasked to create, Markets, Shops, Cinemas, Restaurants, and Bowling alleys in the Mall. To complete the game objectives, you must hire staff, assign various jobs to them and attract more and more customers. More customers mean more revenue and that is what helps you keep the mall running. So, you must keep the money flowing and once you have enough, you can build another mall.
The ultimate goal here is to build a Business Empire, so are you up to the task? Another Brick in the Mall lets you run your business as you would in real life. You can manage your own staff, go through applications and assign the jobs to characters that are worthy of working with you. The secondary goal is to keep the customers happy and satisfied at all costs. They should have a clean and friendly environment. The more the Customers are merrier the more they'll shop and that means more good reputation for you. With marvelous business and City-building elements, Another Brick in the Mall is a great simulation to enjoy. You can have early access to the game at Steam.
Tip: Before you go, do not miss to check most played PC games.
Hope you liked our list of best City building games. If you have other games in your list, let us know in the comments section below.