If there's one thing that builds up a large amount of data over time – it's cache! Cleaning cache can not only give you some extra storage space but also speed up your android phone considerably. To keep your android phone performance levels high, it's highly recommended to use one of the cache cleaner apps that we'll list in this article. If you've noticed that your phone has become lazy in the past few days, the cache could very well be the culprit. So just download and install cache cleaner for a faster phone!
Best Cache Cleaner
As we are aware of the fact that Android is the largest mobile platform, there are tons of applications available for every kind of task. If you search for best cache cleaners, you will end up with more than 100 such apps. Not only this, every app will assure you that it is the best cache cleaner for Android devices. Isn't it complicated? To save your time in finding out the right cache cleaner, we have compiled a list of ten best cache cleaner for Android. Check out the list below and let us know in the comments which app you are planning to install on your device.
1. AVG Cleaner and Battery Saver [Download]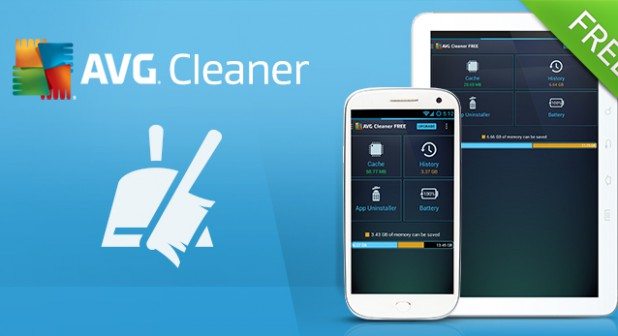 This app's got to be on top of the list. We guess you're already familiar with AVG. Yes – the famous AVG anti-virus app! If you like AVG-style of UI, then this one's for you! This app is available on Play store as "Cleaner & Booster for Android" by AVG Mobile.
2. Clean Master [Download]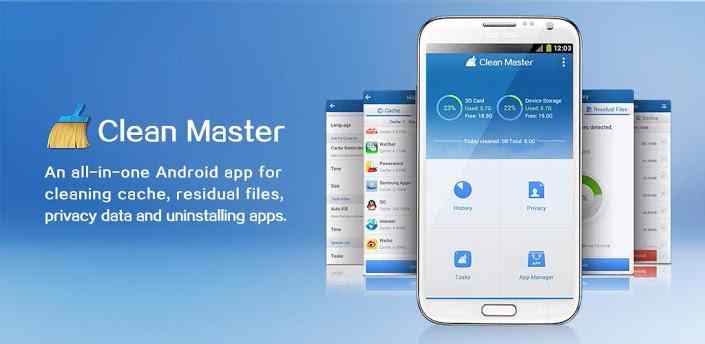 This app is one of the most widely used apps for cleaning app cache, residual files, history and other junk files which pile up after installation of an app. It has a friendly user interface and is also battery-friendly.
3. DU Speed booster & Cleaner [Download]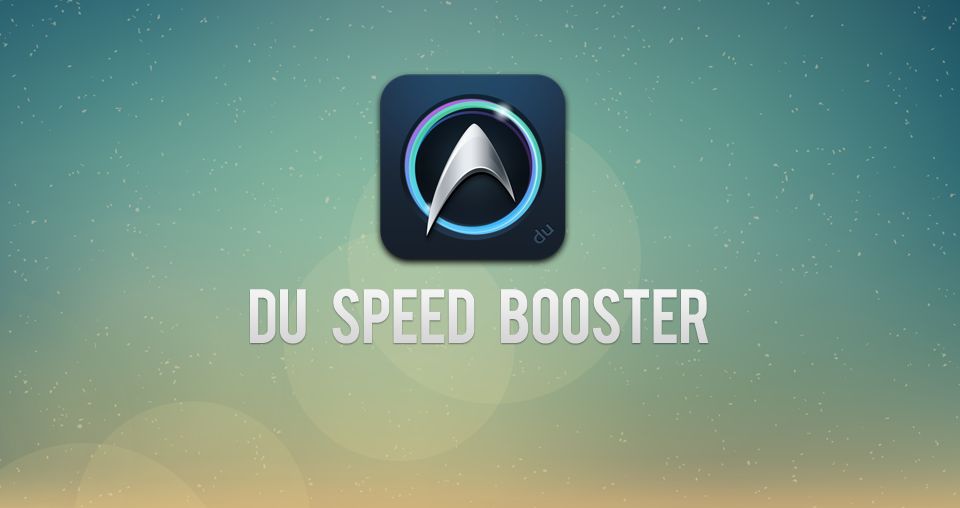 This app is one of the most popular free cache cleaner apps on Play Store. It's a speed booster, ram booster, game booster, junk file cleaner, trash cleaner, memory booster, battery optimizer and app manager — all in one! DU Speed Booster optimizes your background apps, memory space, junk(cache) files and battery power. Keeps your device safe from virus and trojan.
4. CM Speed Booster [Download]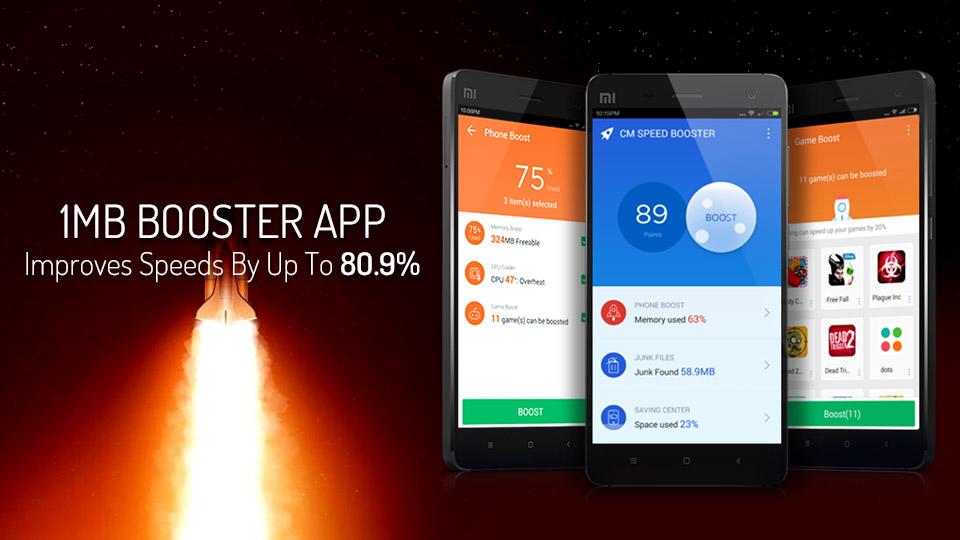 Most cache cleaners come as speed boosters. This app will not only let you clean junk files but also fix slowdown problems on your phone. Not just this, it also cools your CPU so that it lasts longer. This app occupies just 2MB but can enhance the performance of your device considerably. Definitely one of the best free cache cleaner apps out there!
5. 1 Tap Cleaner [Download]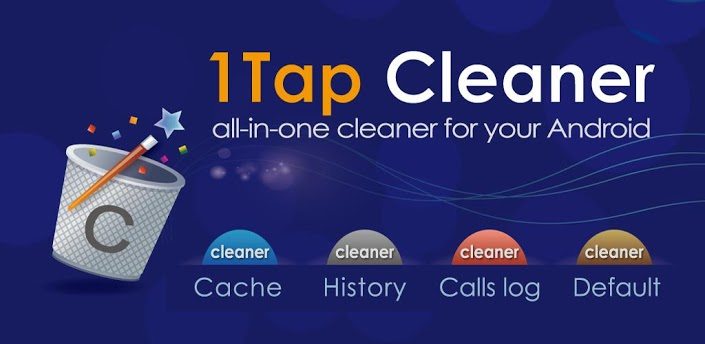 Yes. Tap once and you're done. This is one of the best Android cache cleaner. It cleans and optimizes your android phone at the tap of a button! With a cache cleaner, history cleaner and call/text log cleaner, this app also lets you set a cleaning interval. This is something unique for this app. After you set the interval, the app continues to clean itself regularly, without troubling you over and over again.
6. Cache Clear [Download]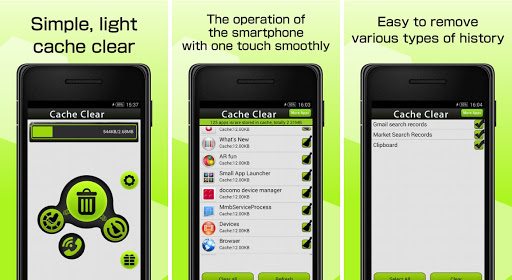 Next up on the list of 10 best cache cleaner for Android is Cache Clear. This app, like the 1 Tap Cleaner, lets you clear cache at the tap of a button. It also comes with specific cache cleaning option, so you choose to delete only specific caches.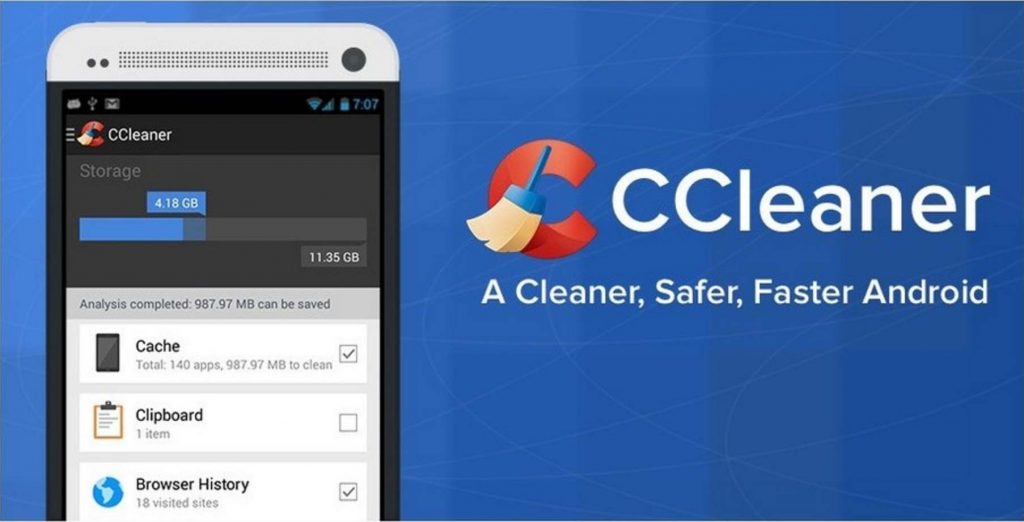 If you are a Windows user, you must be familiar with CCleaner. Developed by Piriform, the makers of the world's most popular PC and Mac cleaning software, this well-known app cleans cache in a jiffy. One of the best cache cleaners apps to download and install, for free!
Also check: Best podcasts apps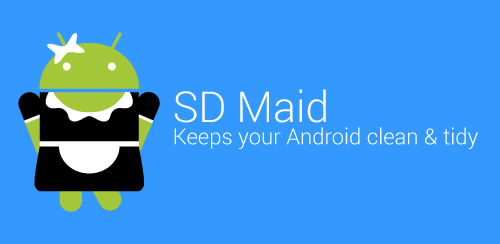 Many users many not be familiar with this app. This app is definitely one of the best cache cleaner apps that you can download on Play Store. This app offers a collection of tools to manage applications and files, clean logs, crash reports and other files that you don't really need. Additionally, it also gives you an overview about where your storage is being used up. This is not just a cache cleaner, but much more than that.
9. Wondershare MobileGo [Download]
This is an all-in-one android manager that also offers cleaning features. With additional features like File transfer, SafeEraser, and App Manager, this app stands out as a feature-rich app. This doesn't mean it lacks cleaning capabilities. Wondershare MobileGo can give your android phone a boost by getting rid of junk files and cache.
Also check: Best texting apps
10. Avast Cleanup – speed booster [Download]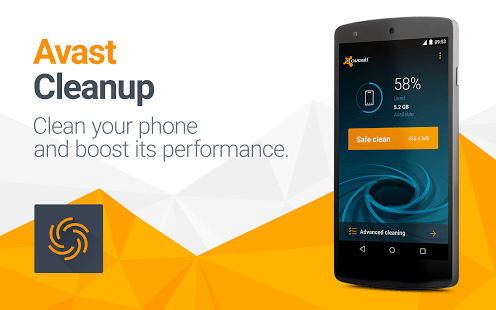 This app is by the famous company – Avast. It offers a comprehensive suite of cleaning and performance features. This app is highly effective at cleaning junk and cache. Cleans up all disposable files, caches and thumbnails and frees up storage space. Add to that the performance boost!
That's all folks! We gave you the list of 10 best android cache cleaners that you can download for free from the Play Store. If you happen to know about other best cache cleaners, please feel to share in the comments section!
Check Also: What is Cached Data