So Black Friday is already here and people are hunting the internet like crazy for amazing deals and discounts. Retailers are offering some unbelievable offers on the coolest gadgets we have seen this year. So if you are a huge bargainer and are on a shopping spree this Black Friday, we have searched for the best Black Friday 2016 deals just for you.
We have handpicked a few deals for you from around the internet, but to buy or not to buy is strictly your decision. Remember that Black Friday deals are not unique as deals are many-a-times cheaper at other times of the year too. Also, when you are shopping online and are searching for the best Black Friday discounts, do it cautiously so as to avoid scams. And needless to say, avoid non-branded products.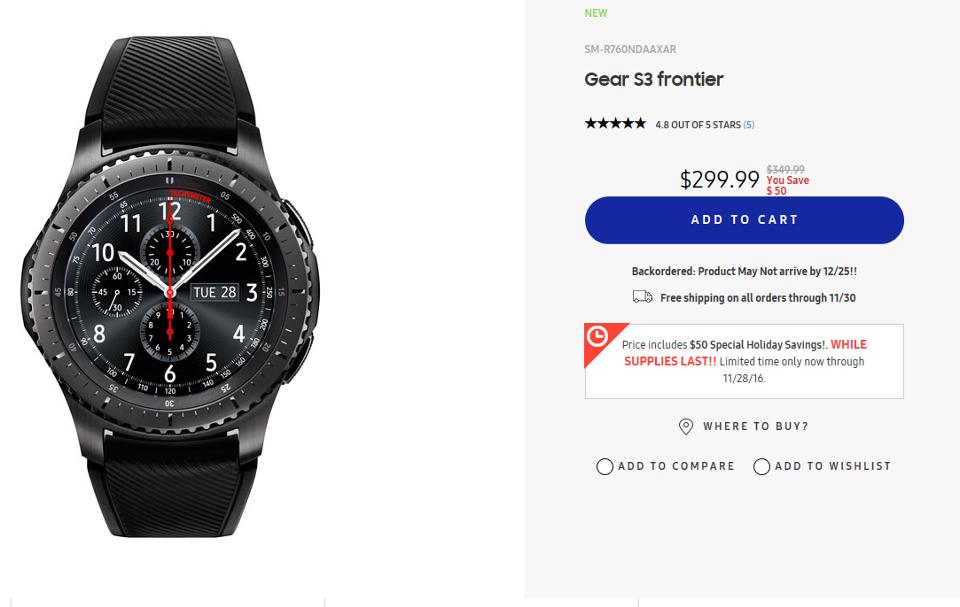 So let's start the list with Samsung. The Samsung Gear S3 is now being sold at the Samsung store and on Amazon for a $50 discount, placing it at $299. Also, the Samsung Gear Fit 2 can be bought for $149, which is a good $30 cheaper. Meanwhile, we also have a great deal for Apple fans. You can get your hands at the Apple Watch Series 1 at Target for as less as $198, and it will save you a good $71.99.
The FitBit Charge 2 has got a $20 price cut and is now available at Walmart and Best Buy for $129. The FitBit Alta is being offered at for $99 (a $30 discount) at Walmart. If you are interested in the stainless steel Huawei smartwatch, you'll be glad to know that Best Buy is selling it for $199 (a huge $100 discount!). Lastly, the Garmin Vivosmart HR Activity Tracker and Heart Rate monitor is selling for $69.99 on Best Buy after a big $80 discount.
So which of these products are you going to buy today? Comment below, and stay tuned for more such exciting deals. s3