Music is the best medium to express a creative mind. Music is also the only creative thing enjoyed by everyone alike. It has managed to transcend the barrier of time and place and is now available for everyone to explore. Digitization of the music industry has brought a revolution into the entertainment market. Now even a layman who has never blown a trumpet or flute can try his hand at mixing audios and creating new tunes. People who are really passionate about music and want to try their creativity using their PCs only can create fusions and mixed tunes easily with an audio editor. Though most of the best audio editing software are paid there is no dearth of free software.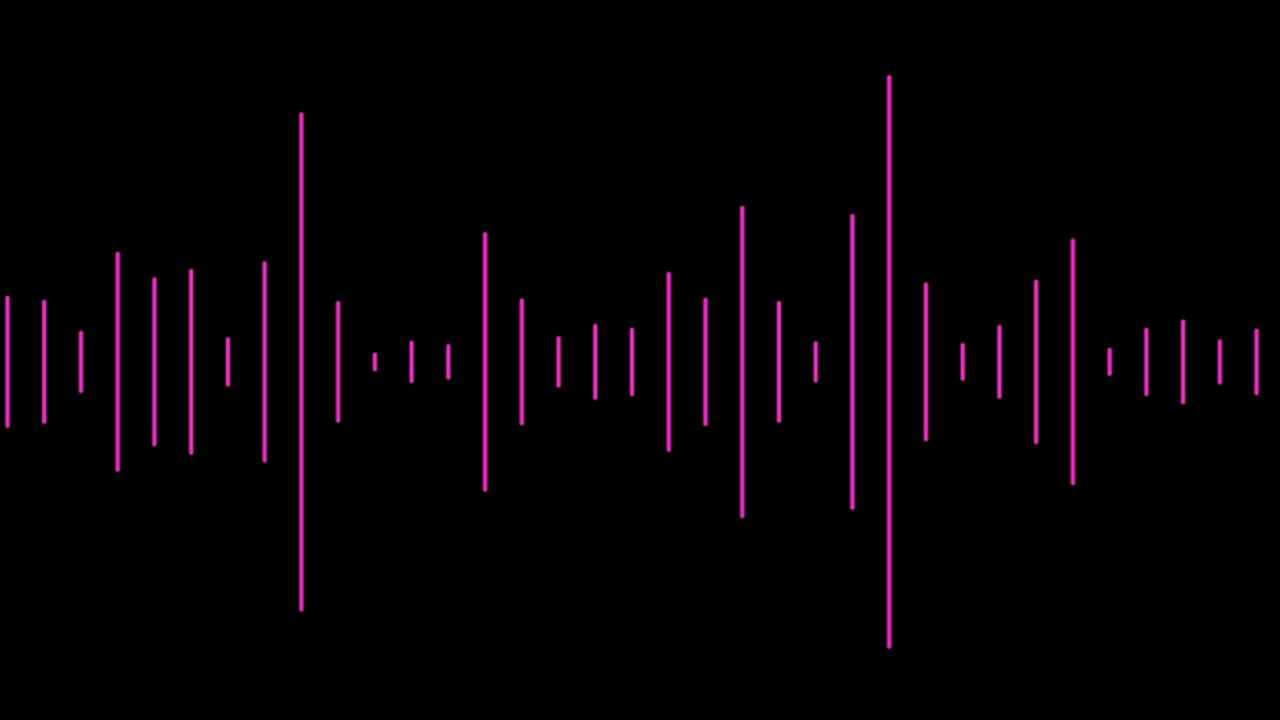 Remember that each of these audio editor can not satisfy all your audio editing needs if you consider yourself a professional, as most of the software excel in one category but fail to perform well in others. So we would recommend that you read about all these audio editing software in detail and install as many of them as will be able to fulfill all your needs.
Best Audio Editing Software
Here is a list of top 10 best audio editing software that we think you should look at if you are passionate about audio mixing and editing.
1.WavePad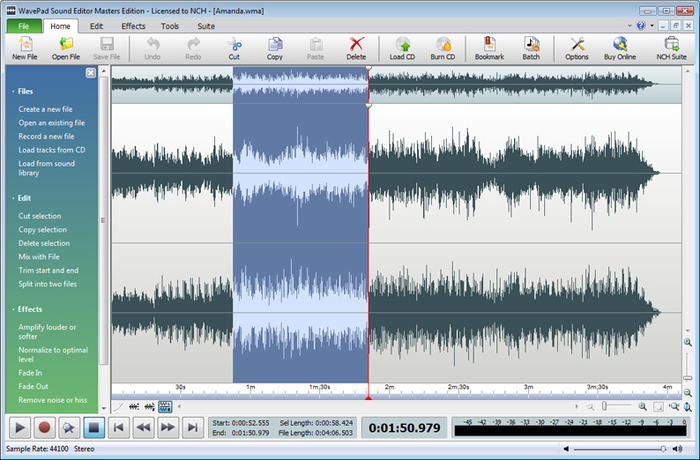 WavePad is easy to use and one of the best audio editing software. It has been developed by NCH, which has previously created some of the best productivity and utility programs for PC. Its users are mainly fusion compiler who usually describes it as the best audio editing software. WavePad supports almost every audio formats such as– MP3, VOX, WMA, AAC, WAV, etc. Apart from creating fusions you can also add recorded audio with WavePad. For example, if you have created a special sound effect you can also add in your mixing audio. It supports all the general features like copying, silencing a tone, trimming of a syllable and mixing, etc. WavePad also offers you additional plugins for an enriched and professional audio editing experience.
Pricing: Though it is available for Free there are paid Premium Versions starting from $39.95
Platform Supported: Windows 10, 8.1, 8, 7; Mac OS X 10.4 and above.
Tip: Check out the free video editing software for Windows
2. Audacity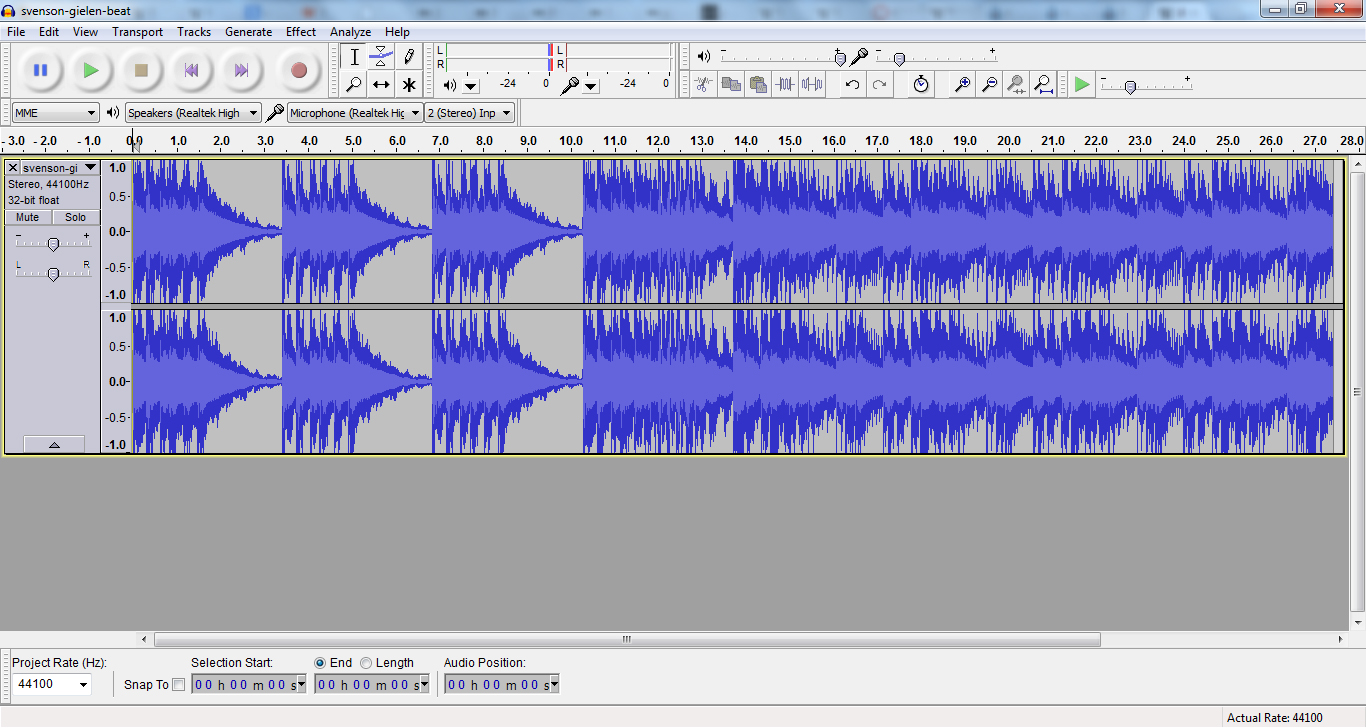 I love it when a product is available for free because of community efforts. Audacity is an open sourced program, and despite this fact, it has managed to become one of the top audio editor out there on the internet. Even though it is free, it has every feature that a paid music editor should have. Because of the community effort, Audacity has one of the best UI for a technical program. Audacity can edit multiple tracks at a time and introduce live recording into an audio file. Apart from simple audio editing like cutting and pasting, Audacity can also reduce excess noise and silence a background tone. Audacity comes packed with a set of some useful sound effects. It supports every popular audio format but you need to download an encoder first for it to accept every format.
Pricing: Free (as it is open-source)
Platform Supported: Microsoft Windows 8, 7, XP; Mac OS X 10.5 to 10.10; and Linux
3. FL Studio 12.1
FL Studio is a truly a professional audio editor. The website description of FL Studio lists it as a DAW i.e., a Digital Audio Workstation. It has a really complicated Interface for a beginner but if you have already used audio editors then you will not hesitate from calling it one of the best audio editing software. The regular updates to FL Studio make it far better than any other editor. It has already received accolades from professional sound mixers for its detailed user interface and if you have a touch screen enabled system then you can really enjoy mixing with this software. The multi-touch UI turns editing into a smooth process. FL Studio comes with a downloadable set of plug-ins and supports almost every standard recording and mixing features.
Pricing: 3 editions available, basic version starts from $99
Platform Supported: Windows 10, 8.1, 8, 7, XP; Mac OS X 10.8 or 10.9 (as of now Yosemite is not supported)
Tip: Here's the list of best video players for Windows PC
4. Ardour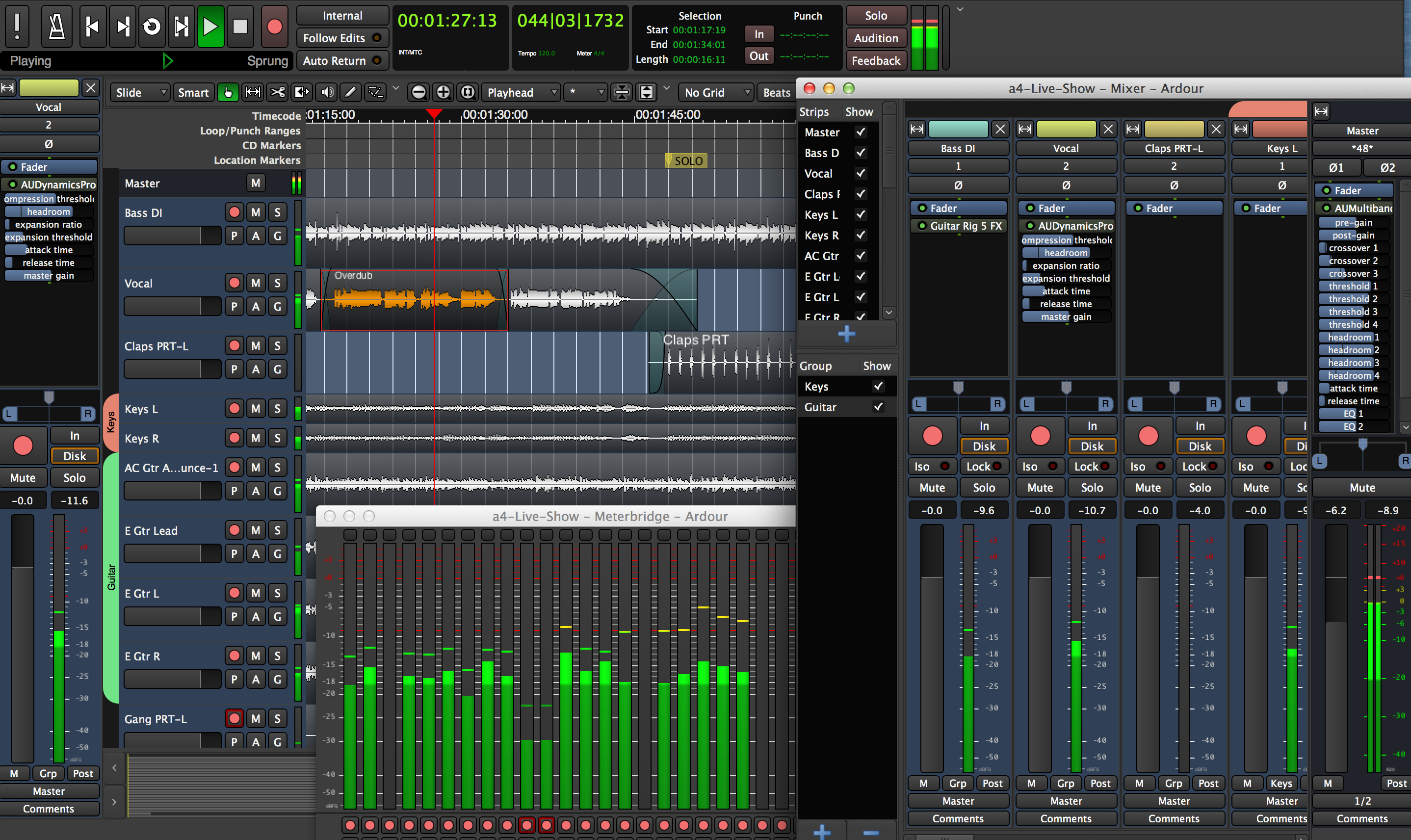 If you are looking to compose an original tune then Ardour could be the best audio editing software for you. This software is recommended for beginner composers, audio engineers, soundtrack editors and mixing artists. It has a professional level interface. It can also handle MIDI projects without any issue. With the suitable plug-ins, you can compose one of the finest soundtracks easily without any issue. However, you will have to download plug-ins for your high-end requirements. The interface is smooth as silk and supports multi-track mixing, routing and can also be easily connected to additional editing hardware.
Pricing: You have to pay a minimum of $1.
Platform Supported: Intel OS X 10.6 (Snow Leopard) to OS X 10.10 (Yosemite); Intel/AMD Linux (2 GB RAM is recommended)
5. Wavosaur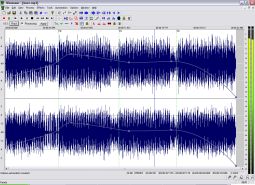 Wavosaur is one of the best free audio editing software out there on the internet. Users describe it as a software that has the quality of both– a DAW and a Music –mixing tool. It can mix a number of tracks in no time and can also perform basic editing stuff such as copying and pasting. The best thing about Wavosaur is you can always switch between skins to suit your interface needs. Other features of Wavosaur include batch processing facility, ASIO support, multi-channel audio editing, and VST support. Another thing worth mentioning about this free audio editing software is that it also supports direct sharing through any third party software.
Pricing: Free
Platform Supported: Microsoft Windows XP, 7, and Vista.
Tip: If you are a professional tutor or YouTuber, these screen recording software can save you hours. 
6. Adobe Audition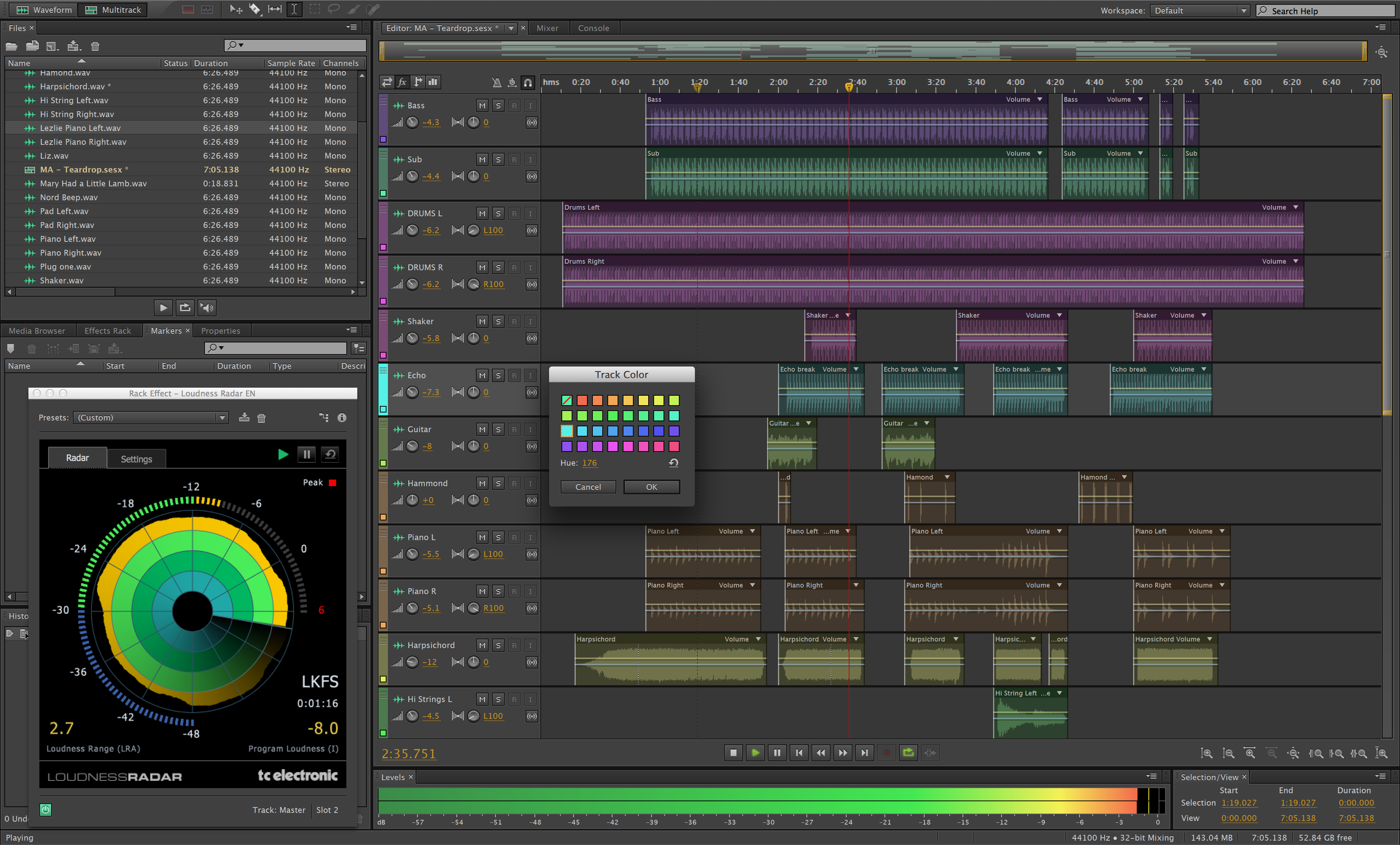 Adobe is the best developer when it comes to editing and processing software. Its Adobe Audition is highly popular among professional audio editors and mixing artists. Adobe Audition comes as a part of Adobe Creative Cloud so you won't have to pay extra for it. Well, one thing which you can be sure of is a user-friendly Interface which is something Adobe boasts about. It also comes with tutorials so that you can enjoy the best of Adobe Audition. The audio editing part of Creative Cloud can easily perform multi-track editing and an easy mixing of audio tracks. I really liked the way it retained the original ambiance I wanted. Adobe Audition comes from a trusted corporation, which also boasts of around the clock customer service.
Pricing: Free Trial for 30 days and after that $29.99 a month (as a part of Adobe Creative Cloud)
Platform Supported: Windows 8, 7; Mac OS X 10.7 Lion, Mac OS X 10.6 Snow Leopard
7. Sound Forge Audio Studio 10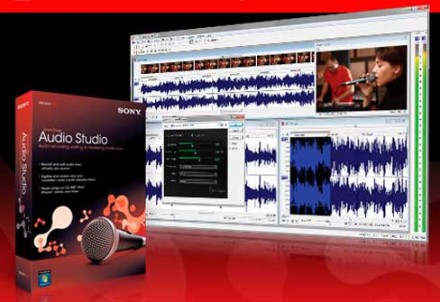 Sound Forge Audio Studio 10 is the best audio editing software for those who are passionate about music. It is aptly nicknamed as the home studio for its impressive results in producing high-quality mixed audio files. It boasts of multiple editing activities ranging from adding sound effects to recording high-quality audio using your PC only. Sound Forge Audio Studio 10 has two different interface– one for professionals and the other for amateurs with normal needs of copying, pasting and mixing. This software comes from the Company that revolutionized the music industry so you can be certain of its quality. Sound Forge leaves ample space for improvement, you can always add VST and plugins to enhance sound effects and quality in your output.
Pricing: Paid, available for $59.95
Platform Supported: Microsoft Windows and Mac OS X.
Tip: If you are video gamer who loves recording the gameplay and sharing with others, check out these game recording software for Windows PC.
8. Steinberg Cubase
Steinberg Cubase or just Cubase is popular among music artists for its support for DAW. Cubase is probably the best audio editing software with the most professional interface you will ever see in an audio editing software. If you are new to the audio editing field and are looking for the best tool to support your creativity and your passion for music then you must own Cubase. You can assume the popularity and efficiency of Cubase from the fact that Hans Zimmer, who won an Oscar in Best Original Score for movie Interstellar, uses Steinberg Cubase. It allows you to edit, copy, and mix MIDI files, raw audio tunes, and lyrics. Cubase supports almost every musical formats such as wav, mp3 etc.
Pricing: 99.99 Euros for Cubase Pro 8
Platform Supported: Windows 7 and 8; Mac OS X 10.9, 10.10
9. LMMS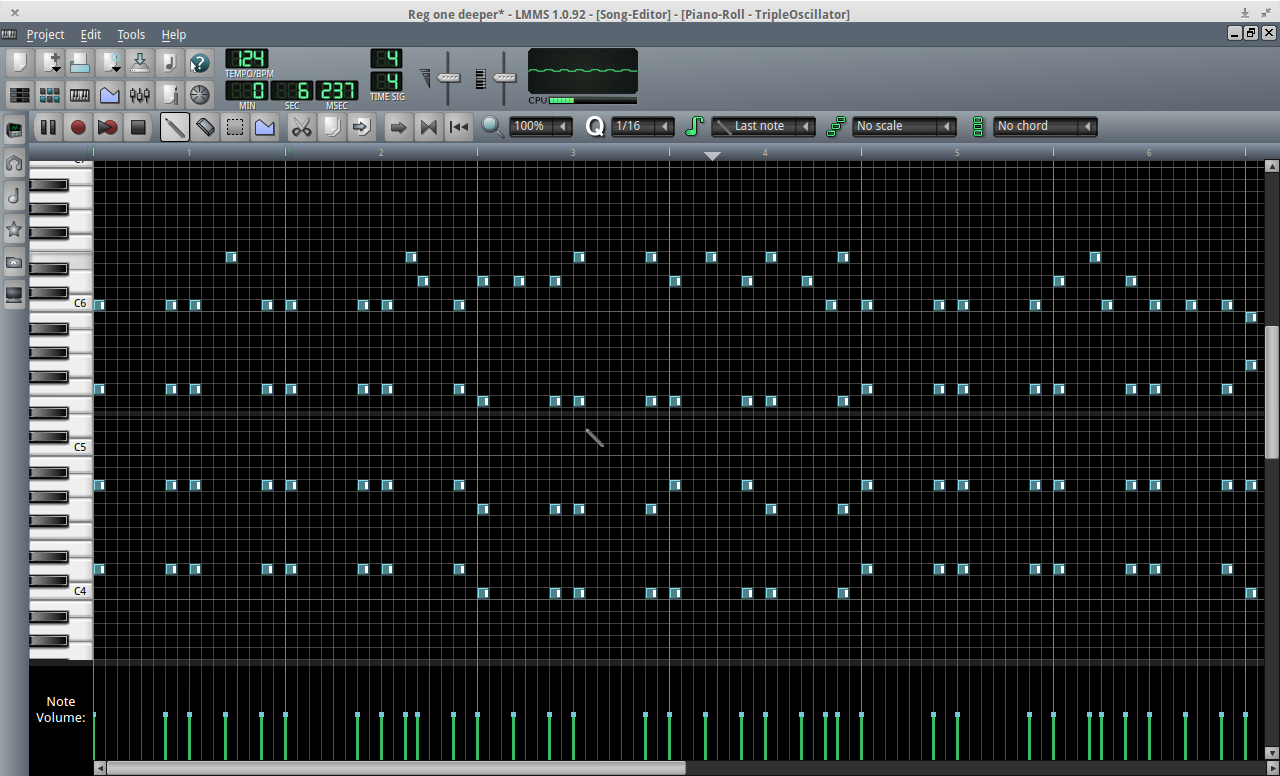 Linux's own MultiMedia Studio or LMMS, is another free audio editing software that you should look to. It can perform a whole lot of editing functions like Automation editing, effect mixing, MIDI and DMP support, etc., LMMS comes with a built in pack of some very useful sound effects. Well, you can always add new features to this open-source software with different plug-ins. LMMS is best for beginners in audio editing and is supported by some of the established musicians of the world.
Pricing: Open-Source therefore free.
Platform Supported: Microsoft Windows, Mac OS X and Linux.
Tip: If you are still running on older Windows, here you can download free Windows 10 ISO file.
10. PreSonus Studio One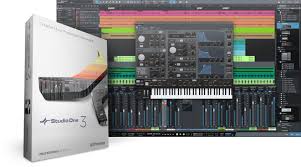 PreSonus Studio One is maybe the most professional audio editing software. Though beginners may find it hard to understand its professional level interface a pretty hard task at first as they master editing they will find its UI to be the best one in terms of productivity and quality output. The website of Studio One claims that they never compromise with the quality of music. So you can understand the level of professionalism. Apart from audio mixing PreSonus Studio One is used for recording and mastering. You can easily add an audio file just by simply dragging it and dropping it into the PreSonus window. PreSonus Studio One comes in different variants, each with varying features. For example, PreSonus Studio One Professional version allows you to export your composition directly on the SoundCloud.
Pricing: Feature limited version is available for free, others are paid.
Platform Supported: Microsoft Windows and Mac OS X
Conclusion
We have tried our best to compile a list of the top ten best audio editing software. Though none of these software are perfect because each of these is specialized in one field or the other of sound mixing and editing. If you are of the opinion that we might have missed any other software which you think is worthy of this list then please let us know through the comment box below.