If you are a true Nintendo fan, you might have all your fingers tightly glued to the Hybrid Nintendo Switch. It seems that Nintendo 3DS is heading towards a sunset as Nintendo is focusing more on their latest Nintendo Switch console. We received a very few titles specifically for Nintendo 3DS as compared to the Switch. It's highly evident that Nintendo has shifted their priorities, but that doesn't change the fact that Nintendo 3DS isn't going to fade away easily. It's going to stay for a very long time as it has a huge video games library. But to be honest, not every other Nintendo 3DS title is worth playing. So, to make it easy for you to choose the best, we've compiled a list of best 3DS games. Hopefully, you'll find some of the classiest titles on the list that'll be worth your time and money.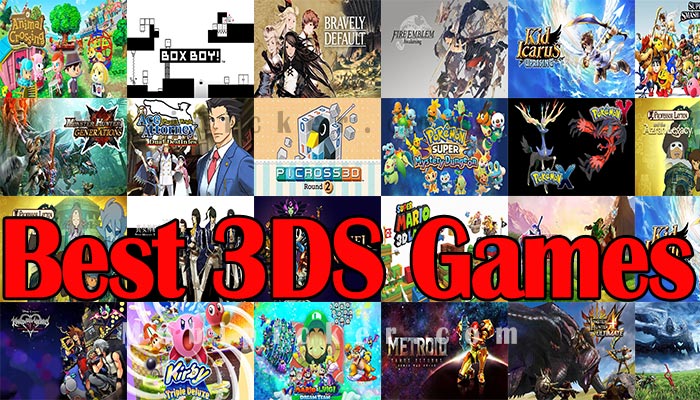 Best 3DS Games
1. Monster Hunter Generations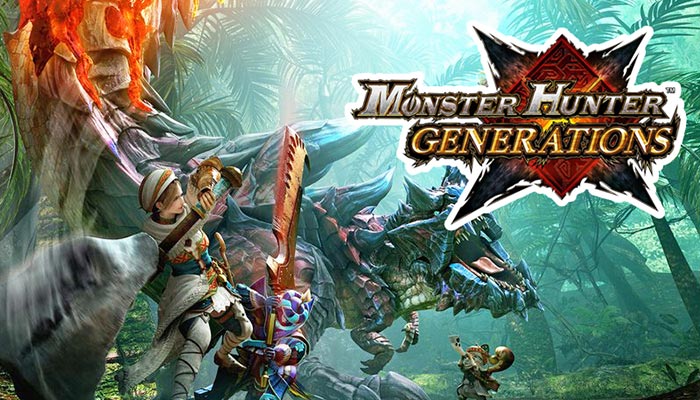 Monster Hunter Generations is one of those games that truly fill the purpose of neatness by offering a unique and untypical Action and Adventure gameplay. This marvel by Capcom offers tons of quests involving monster hunts. Players can take on the role of a monster hunter and use special attacks, a unique combat system, and weapons that truly do a sizable damage to the enemy creatures. Players can also play as Felynes, another rare character that appears besides the main player's character. With all the new quality improvements in game's mechanics, Monster Hunter Generations is indeed one of the best 3DS games you can play.
2. Kirby Triple Deluxe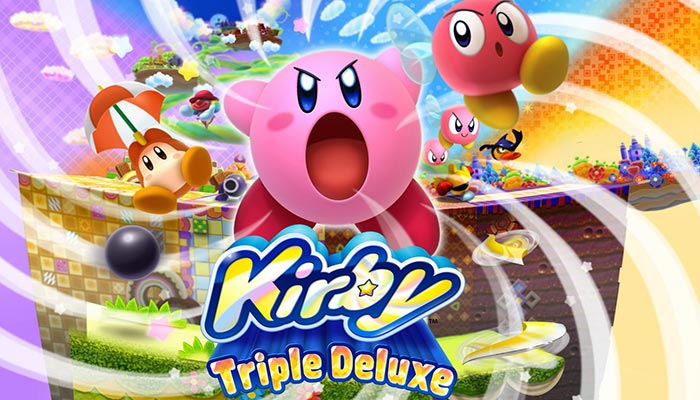 Kirby video game series is unquestionably one of the greatest you have ever enjoyed on 3DS. Games such as Kirby's Adventure, Kirby's Dream Land, Kirby Superstar, Kirby: Squeak Squad and tons more are favorites of the masses. One of the more promising and rewarding title in the series is the remarkable Kirby: Triple Deluxe. It's an Action-Platform title that offers Single-player gameplay. you'll find is quite more traditional than the Planet Robobot but besides that it isn't your random offshoot wacky title in the series such as Kirby's Dream Course, Epic Yarn, and Air Ride. For an enjoyable, stress free, and pleasant Action-Platform experience, this game is highly recommended on 3DS.
3. Mario and Luigi: Dream Team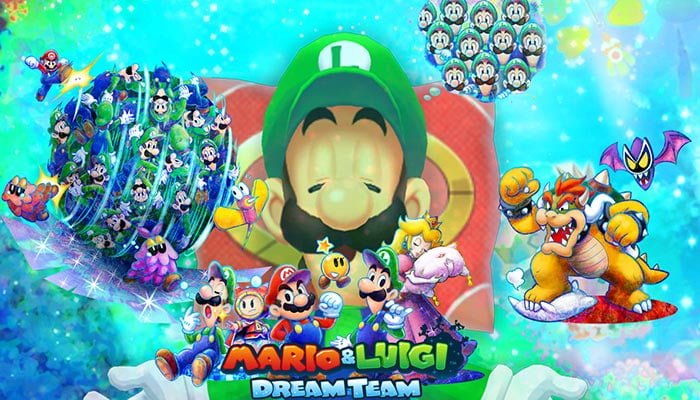 Paper Mario series is headed towards a more Puzzle-platform direction and there is a visible spot that seems a little bit empty to be honest. If there is another series that can actually fill in that spot is the Mario and Luigi series. It's undoubtedly a defacto series that features RPG gameplay and the most popular Nintendo mascot characters such as both Mario and Luigi. Mario and Luigi: Dream Team is one of the most astoundingly amazing games that offers tons of creativity and a dialogue rich experience. So, if you want to be part of a mega Kaiju kinda battle between a giant Mario and Huge Luigi, you should totally try it out. It's one of the best 3DS games to play.
4. Pokemon Super Mystery Dungeon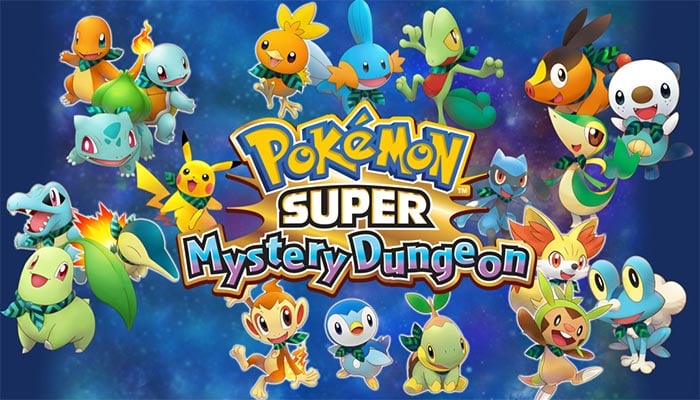 Pokemon Super Mystery Dungeon may fool you with its name but it isn't your regular miniature game. It's hardcore, challenging, and offers a gameplay that you've mostly seen in Kirby titles. So if you are a big dungeon, mystery, grinding, and roguelike elements, this game is definitely for you to play and enjoy it big time. So, it'll offer you a rewarding and quite satisfying gameplay. If you are fed up of all the repetitive RPGs, this game will definitely prove one of the best 3DS games for you.
5. Kingdom Hearts 3D: Dream Drop Distance
All the games in Kingdom Hearts series are perfect in every sense but Pokemon Super Mystery Dungeon sits right in the middle of it. It's one of the best 3DS games that features more characters and offers uniqueness in everything. Some fans might think it isn't even a pint like the Kingdom Hearts 2, but it is a miraculously portable game that's a lot better as deeply compared to it. This seventh installment in the KH series takes place after the events of KH Re: Coded and focuses on Sora and Riku greatly. So, if you are in for a massive take on Master Xehonart, you should totally try it out.
Check Also: Best SNES games of all time
6. The Legend of Zelda: Triforce Heroes
Looking for some fun with friends The Legend of Zelda: Triforce Heroes will provide you with that way better than any other game on 3DS. It's a remarkable Action-Adventure title by Nintendo for Nintendo fans. If you've enjoyed Four Swords before, you are absolutely going to like it as it offers a similar experience on 3DS. You can control multiple Link characters at the same time and enjoy solving challenging puzzles. Throwing each other off the cliffs is also a fun activity especially when you are playing the game with friends. The Legend of Zelda: Triforce Heroes offers tons of Link costumes such as Samurai, Cactus, Zelda, etc.
7. Donkey Kong Country Returns 3D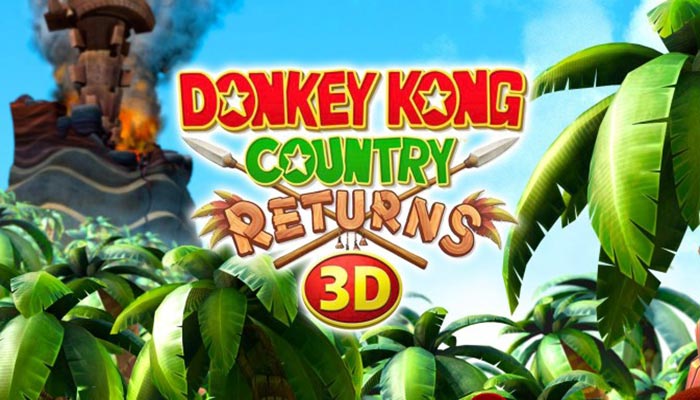 Donkey Kong Country Returns 3D is a popular Nintendo Wii port and it's now available on Nintendo 3DS as well with all of its beautiful visuals and tight level designs. This means you can now enjoy it as one of the best 3DS games and take it wherever you go. The resolution is a bit low quality but that's okay as it fits the 3DS screen. If you love motion controls, which the game completely lacked on Wii version, you can do that on 3DS with only one push of a button. Isn't the tech cool? Well, for a fantastic Side-Scrolling Platform fun experience, Donkey Kong Country Returns 3D is one of the best 3DS games you can play.
8. Shovel Knight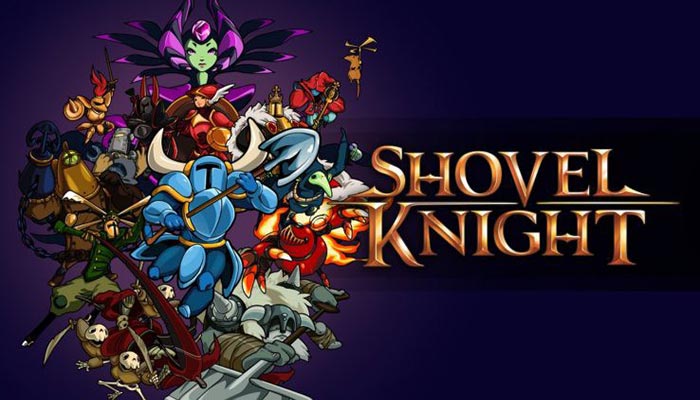 You might have seen a lot of indie games with the 8-bit visuals, but not all of them are worthy of playing because there is something that seems incomplete. The 8-bit visuals can't make a game look like it's from 1980's, but in Shovel Knight you'll have that pure feel and depth of the games. It literally looks like fresh out of the top-notch 1989 games. Capcom is behind this 8-bit, 2D Side-Scrolling and Platform marvel. And to be honest, they should have made dozens of sequels to this game as we don't see any other game that could outmatch the quality and standards that Shovel Knight has set. It's a complete package as it looks part Mario, part Duck Tales, part Castlevania, and Part Mega Man.
9. Pokémon X/Y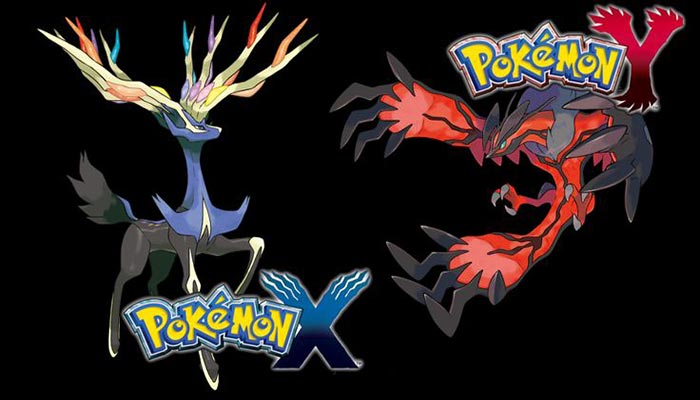 Pokémon X/Y is a favorite of masses not because it's a 3DS game but because of its the very first real 3D Pokémon game that totally revolutionized the Pokémon series. For the first time in Pokemon series history, X and y introduced the customizable characters. It introduced Fairy and Mega Evolutions in the game that paved the way for Super Saiyan versions of the existing Pokémon.  To this day, the game is an exclusive for Nintendo 3DS and is played widely across the globe. You must have played a lot of Pokemon series games, but in this game, you'll experience a very much delighting RPG experience. As one of the best 3DS games, it should be on your watch list.
10. Fire Emblem Awakening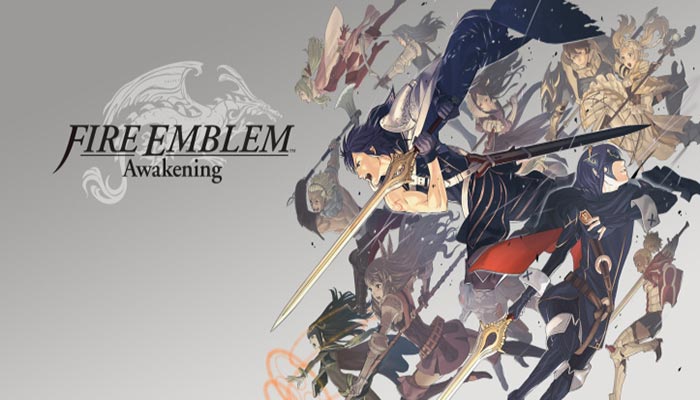 Are you deep into the Tactical RPGs and want something that fills the purpose of a regular RPG as well? Well, Fire Emblem Awakening will let you enjoy both. This particular title is the most pampered one in the whole FE series as the developer has put in everything they had. It offers the best story that you can compare to any of the Fe series titles and you'll find it the best. There are tons of options in the gameplay as well and you can actually decide if you are a pro or a beginner player. The gameplay will serve you well for both. Permadeath is a real thing in the game, so you'll greatly enjoy it. It's by far one of the best 3DS games to play.
11. Super Smash Bros.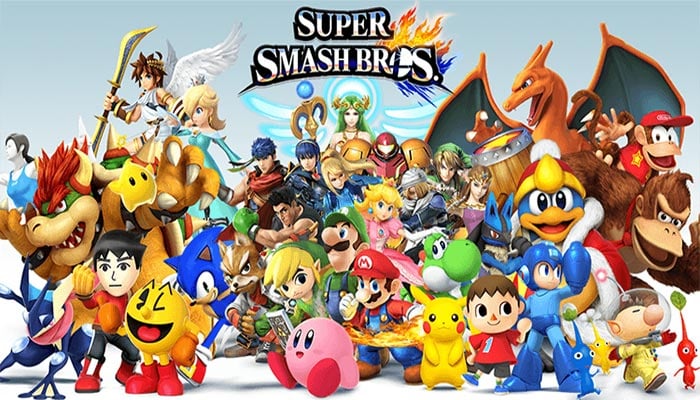 You'll agree with this thought that Nintendo 3DS is a unique and consistently impressive little device that has been successful in replicating console games and making them available on a small screen for you. The game was initially set to release on both 3DS and Wii, but it landed on 3DS a bit late. It's probably one of the best 3DS games in the whole series that offers tons of content in Multiplayer. Most of the fans like it's 3DS only single-player mode as well, but what's the fun in missing out on a massive scale of features that you get in Multiplayer. So, if you love tiny fighting characters rule over your 3DS, you must have this piece of art on it as well.
12. The Legend of Zelda: Ocarina of Time 3D
You might think what's another one from the Zelda series title doing on the list? But, honestly, this one's the pinnacle of Zelda series and 3DS experience is kind of incomplete without it. This amazing game is over 20 years old now but playing it seems quite an achievement. Wondering around in the Hyrule world, interacting with your favorite little characters, and pitching yourself against the enemies in dungeons is still fun to this day. The fantastic background soundtrack is another one of Ocarina's best thing. The game is offered on 3DS with several improvements and overall graphics overhaul. It's undoubtedly one of the best 3DS games you can still enjoy.
13. Xenoblade Chronicles 3D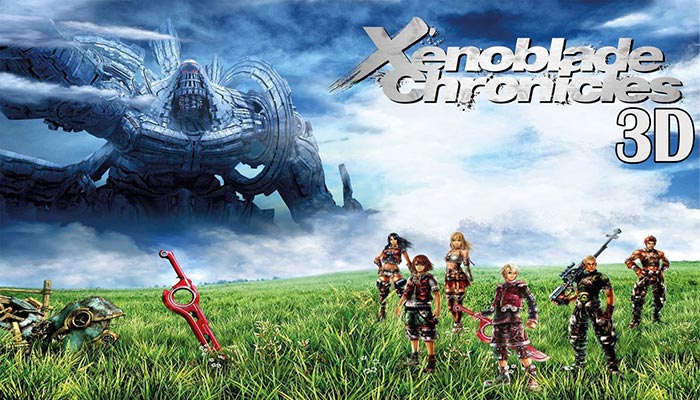 Without Xenoblade Chronicles 3D, this list seems incomplete as this remarkable title by Monolith Soft and Nintendo SP&D is an intriguing Action and RPG title. Xenoblade Chronicles 3D arrived a little bit late on 3DS and Wii but it offered a gigantic open-world. Specifically for Nintendo 3DS, this one is the biggest RPG until now. The amount of content, plenty of room for gameplay, improved visuals, and all the fun characters is what's actually the most amazing part of it. So if you love dramatic action and you are a fan of RPG as well, you will definitely find Xenoblade Chronicles 3D one of the best 3DS games.
14. Super Mario 3D Land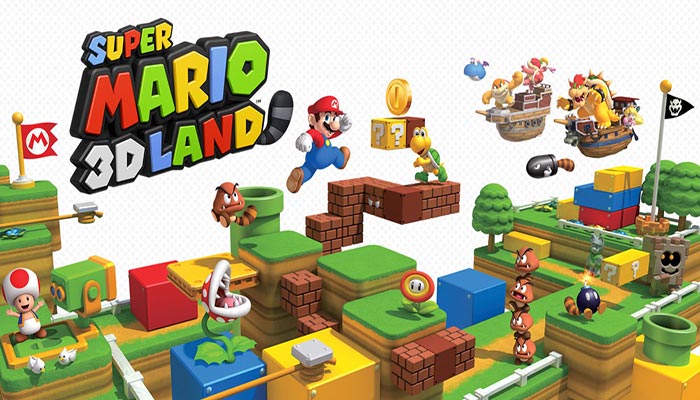 You've probably played a lot of Mario games by now, but if you are missing out on Super Mario 3D Land, you are probably not a true fan. If I talk about myself and my experience with Mario games, I found Super Mario 3D Land unimaginably awesome. It's an interesting mix of Super Mario 64's Open World and the traditional 2D Side-scrolling elements. On 3DS, it actually offers a little bit more pumped up effects and the levels play out as cute little dioramas. As one of the best 3Ds games, you'll absolutely love it. So it should definitely be part of your 3Ds games library.
15. Animal Crossing: New Leaf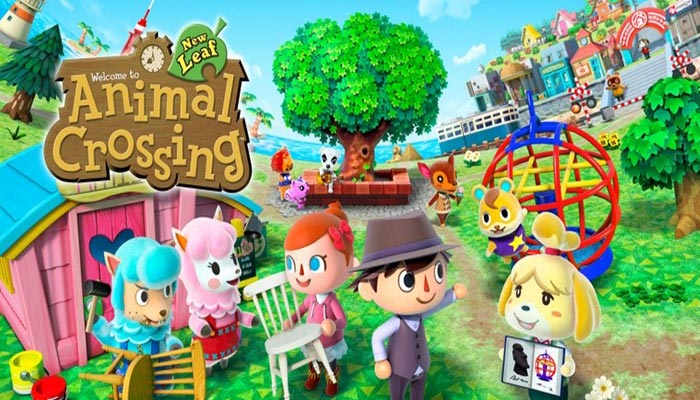 Animal Crossing: New Leaf stands out as one of the best 3Ds games not because it's part of an awesome video game series, but because it lets you re-live an awesome Life-sim in a totally new and improved manner. It's developed by Nintendo for all those fans who want a more life-like experience. I think it's an essential title for everyone who owns a 3DS. Maybe some owners don't agree to that but it actually lets you enjoy Animal Crossing and Animal Crossing: New Leaf both. Revisiting the evolving town, cute rhinos, and all the beautiful little creatures are fun. Isn't it?
16. Kid Icarus: Uprising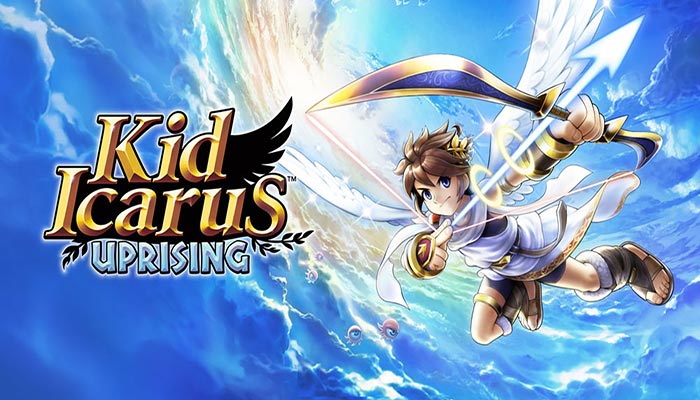 Kid Icarus is probably one of those game series that has been neglected by Nintendo for a very long time. Since the NES days, Nintendo hasn't touched it but after receiving a huge clamor from the fans for a follow-up, Nintendo has finally answered. I'm talking about the Kid Icarus: Uprising that's the most recent title in Kid Icarus series. Kid Icarus: Uprising is a product of the smashing Smash Bros. dev and mastermind Masahiro Sakurai. It's an amazing 3DS game to play and enjoy if you love playing Third-person Shooter games on Nintendo 3DS, Kid Icarus: Uprising is your best choice.
Check Also: Best GameCube Games of all time
17. Luigi's Mansion: Dark Moon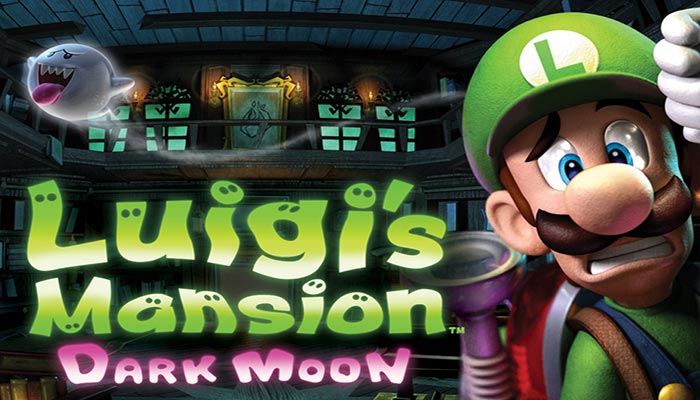 On our list of best 3Ds games, Luigi's Mansion: Dark Moon is probably one of the classiest ones yet. When it released in 2013, fans mistook it as similar to its predecessor Luigi's Mansion which was a short game. In reality, Nintendo released this marvel to overcome the fact that the previous game wasn't able to satisfy the players. This title specifically is designed with a lengthy gameplay, missions, and story. It's an Action-Adventure game just like Luigi's Mansion but it is set around a totally new adventure that takes place around several new mansions. It also offers multiplayer mode as well which offers a unique roguelike experience.
18. Monster Hunter 4 Ultimate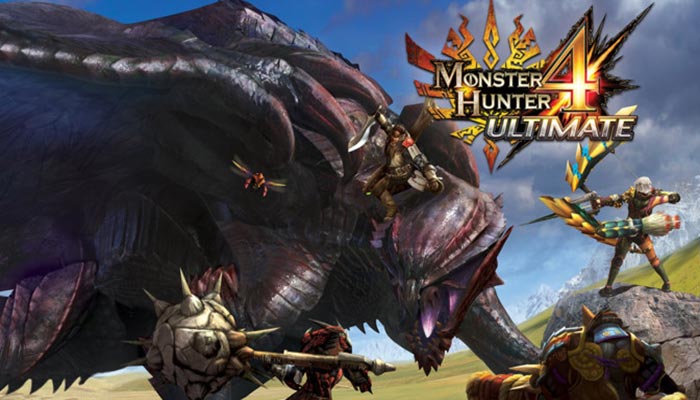 We started off our list of best 3DS games with Monster Hunter Generations. Monster Hunter Generations is a remarkably addictive game because of the level of uniqueness and all the good stuff it offers. But what, if I tell you that if you are lost between the choices for games on 3DS and if you are going nuts about Monster Hunter series games, you can start off with Monster Hunter 4 Ultimate. It's by far one of the best 3DS games you can play on the portable console. With a great story, plenty of room for the gameplay revamped graphics and mechanics, and the Multiplayer mode, it's an awesome title to enjoy with friends.
19. Shin Megami Tensei 4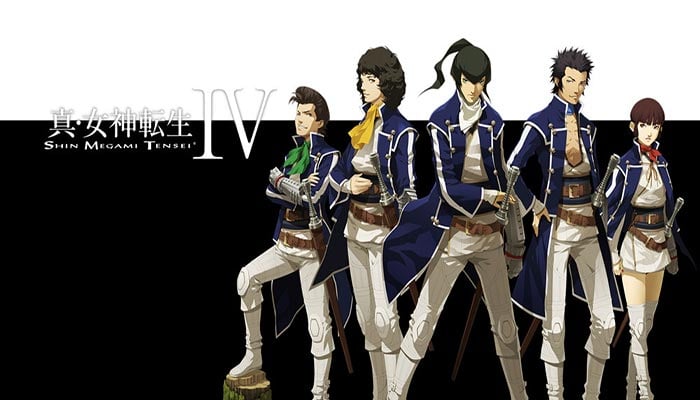 Shin Megami Tensei 4 is the overall 4th entry in the series. It came out after a number of spin-offs but it seems true to its roots as the developer Atlus has done a hell of a job. It's a Post-apocalyptic RPG that tasks you to control the characters of some teens and save the world. Exploration, Combat, Quests, Items management are some of the primary objectives of the game. With a remarkable and twisted story that dangles between the good and the evil, a deep narrative, beautiful visuals and other great things, Shin Megami Tensei 4 is a fun game to enjoy on 3DS.
20. BoxBoy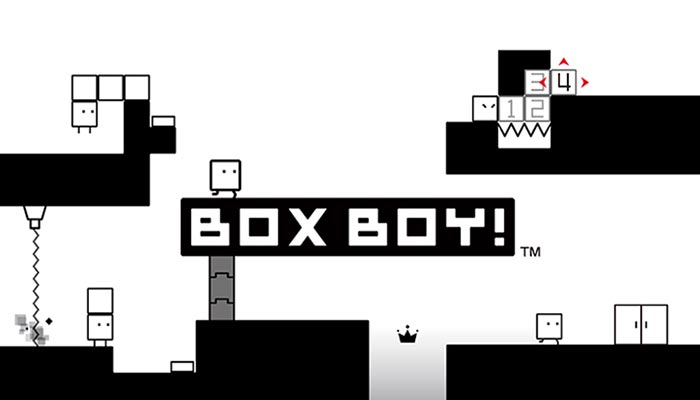 For all those who have a deep love for the Puzzle and Platform, BoxBoy is not less than a true present in the recent times. Everything about this title is cute, focused, and minimal. With a very simple premise, the game requires your ability to squeeze out some colorful cubes, toss or drop them, or retract yourself into them to pass through some challenging and impossible obstacles. BoxBoy offers multiple worlds with tons of fantastic levels all based upon some challenging and gut-wrenching puzzles. Based on the level of difficulty and amazing visuals, BoxBoy is indeed one of the best 3DS games to play.
21. Phoenix Wright: Ace Attorney – Dual Destinies
Phoenix Wright: Ace Attorney – Dual Destinies takes you deep into the world of a dilemma as it's a fantastical Visual Novel Adventure video game by Capcom. The story revolves around Phoenix Wright as he wrangles with his courtroom drama. As a renowned attorney, you'll see Wright go through a lot of difficult and unimaginable situations all to keep the standards of his reputation high. It's an overall fifth main entry in the Ace Attorney series and a sequel to Apollo Justice: Ace Attorney. So if you have a lure for how attorneys do their business, you can experience it all in Phoenix Wright: Ace Attorney – Dual Destinies. All you have to do is it try this brilliant piece of work and enjoy on your 3DS.
22. Bravely Default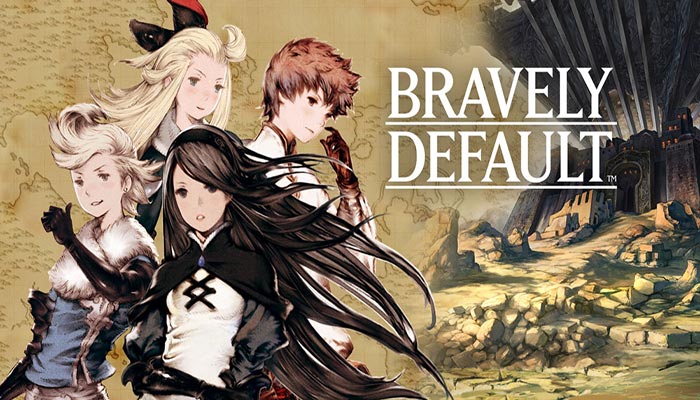 Bravely Default is one of those Nintendo 3DS exclusives that leave a mark because of its unique nature and amount of rewarding elements. This is probably Square Enix's brilliant take on the specialized Core games instead of the mainstream globalized ones. It's an amazing JRPG with an incredible appeal and plenty of depth in the gameplay. With a traditional Japanese style, professional design and a tremendous story it's one of the few best 3DS games that feels complete. It offers a great narrative, an astounding appearance and a lot to discover.
23. Metroid: Samus Returns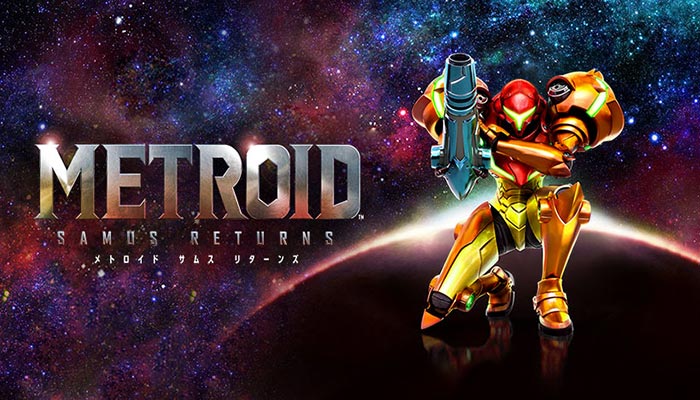 Metroid: Samus Returns takes you back to a variety full and rewarding Side-Scrolling Action-Adventure video game specifically developed for Nintendo 3DS. Nintendo has done a great job on it and that's why you should not take it as a remake or a simple remastered version of the Metroid 2 that ruled over Game Boy Advance. In reality, it's much more than that. As compared to the previous iteration of the game, it's way more accessible and encouraging for players. Players can now revisit the previous areas with confidence, more powers, and new moves. With the right amount of nostalgia, Samus Returns makes Metroid 2 a totally new game.
24. Picross 3D Round 2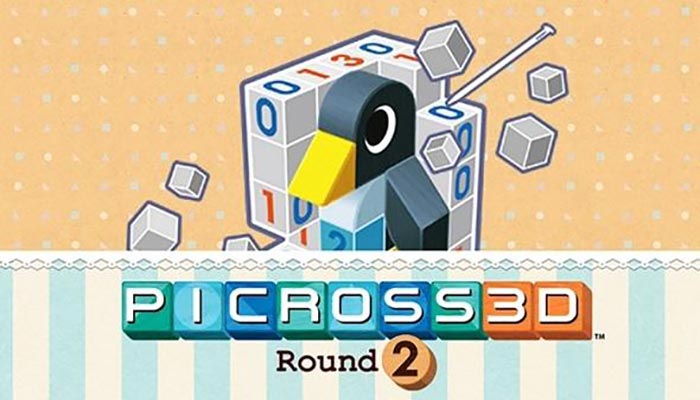 You'll definitely be familiar with the idea of creating images by craving out of filling in the blocks that base on various numerical clues and logic. In fact, these ideas have been around almost forever, but Picross 3D Round 2 makes it more of a totally new concept of nonogram puzzle and design. The game is presented in soothing and comforting visuals and a detailed tutorial helps you learn it fast. With the scalable difficulty levels, and tons of challenging puzzles, Picross 3D Round 2 is one of the best 3Ds games for you if you love puzzle and logic altogether.
Check Also: Best N64 Games of All time
25. Professor Layton and the Azran Legacy
The developer Level-5 has provided all the fans with a masterpiece after a lot of standalone games and spinoffs. The Professor Layton and the Azran Legacy is actually a final game in the series of Professor Layton's adventures. The plot of the game offers multiple stories from the past titles and references to the earlier adventures in the series. In reality, it's the best tribute to all of the titles of the franchise because of the puzzles it's built around. The visuals quality, amount of mind-wrenching puzzles, and all the amazing scenarios, If this is Professor Layton's legacy, it's true to what he deserved in the end.
Follow-up
Nintendo 3DS is undoubtedly one of the best gaming platforms and there are tons of amazing games in its library. Here, we've tried to feature some of the best 3DS games that are worth playing on it. Spending time on quality gaming is what's actually termed as a rewarding experience. Based on the same idea, you'll find a lot of interest in the titles discussed above in the article. However, if we've missed out on a title or more that you think are worth adding to the list, do let us know about that. Leave a comment below with your thoughts on it.