Berserk season 1 ended in September 2016, and since then, fans have been eagerly waiting for the next season to arrive. The unique and interesting storyline of the series is the very reason why fans are craving for more. Until yesterday, there was no official word on when the next season of the series will arrive. However, the studio behind the series has now announced that the series is going to return with its second season in April 2017.
That's right, Berserk season 2 is just a month away from its release. This comes directly from the official website of the anime, which has provided a specific release date for season 2. Along with this, the website also revealed the cast and shared a new visual of Berserk season 2, which has increased the hype of the upcoming season.
Berserk Season 2 New Visual  
The newly released visual for Berserk season 2 features main protagonist of the series, Guts, who is also known as the Black Swordsman, standing in the center. Along with him are the rest of the characters that will appear in the second season. You can have a look at that visual for yourself below, and get yourself hyped up for Berserk season 2.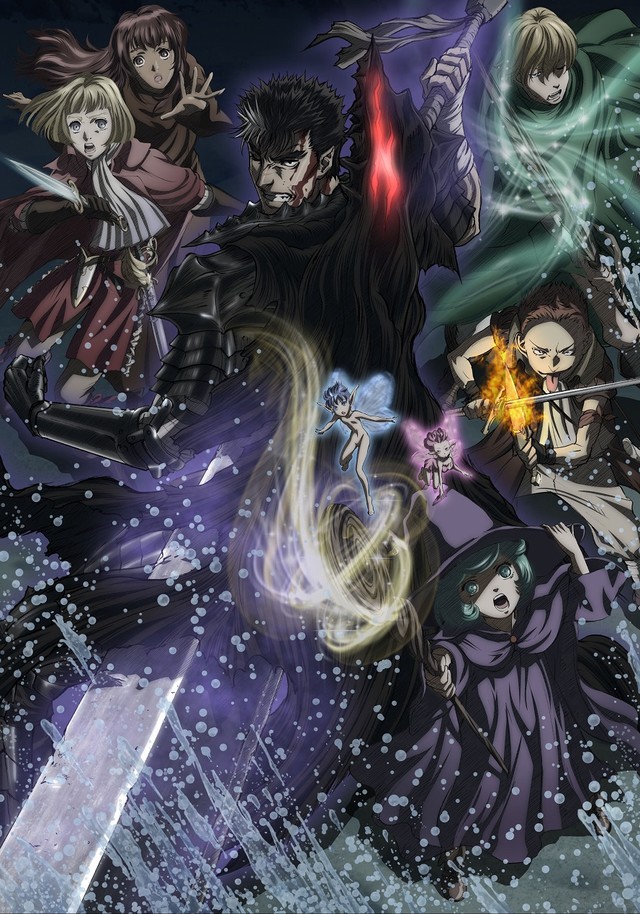 Berserk Season 2 Cast 
Along with this, the returning and old cast of Berserk season 2 was also revealed. According to it, Hiroaki Iwanaga is going to lend his voice to Guts, Kaoru Mizuhara is going to voice Puck, Yōko Hikasa is going to voice Farnese, while Kazuyuki Okitsu will voice Serpico. The rest of the cast can be seen below. 
Hiro Shimono to voice Isidro
Toa Yukinari to voice Casca
Chiwa Saito to voice Schierke
Satomi Arai to voice Ivalera
Sumi Shimamoto to voice Flora
Kenta Miyake to voice Zodd
Yoshino Nanjō to voice Sonia
Takahiro Sakurai to voice Griffith
Akio Ohtsuka to voice Skull Knight
Unshou Ishizuka to voice Narrator
Berserk Season 2 Release Date 
Berserk season 2 is currently scheduled to air on April 7, 2017, on channel WOWOW and MBS. It will be aired on another channel, BS-TBS and on a streaming platform which goes by the name "dAnime" one day later, on April 8, 2017. The second season is going to cover the Hawk of the Millennium Empire Arc. It will start from the manga story, Conviction, which was started from chapter 115. The new arc will introduce new characters, that are Puck, Isidro, Farnese, and Serpico.
Attention:
Governments and ISPs around the World monitors their users' online activities. Reclaim your freedom with
ExpressVPN
and browse the internet with confidence.
Let us know if you're excited for Berserk season 2 or not in the comments below.