Years ago, a battle between the Allied forces and the Ottoman Empire took place in the Great War. Luckily, players will be able to experience this battle through the Sinai Desert Map in Battlefield 1.
The Sinai Desert Map is one of the most important maps in Battlefield 1, as it will feature the most unique gameplay of the game. Players will be able to enjoy the thrilling gameplay of this map in both campaign and multiplayer. From riding horses in the sandy deserts, to killing your enemies with a sword, this map will feature it all.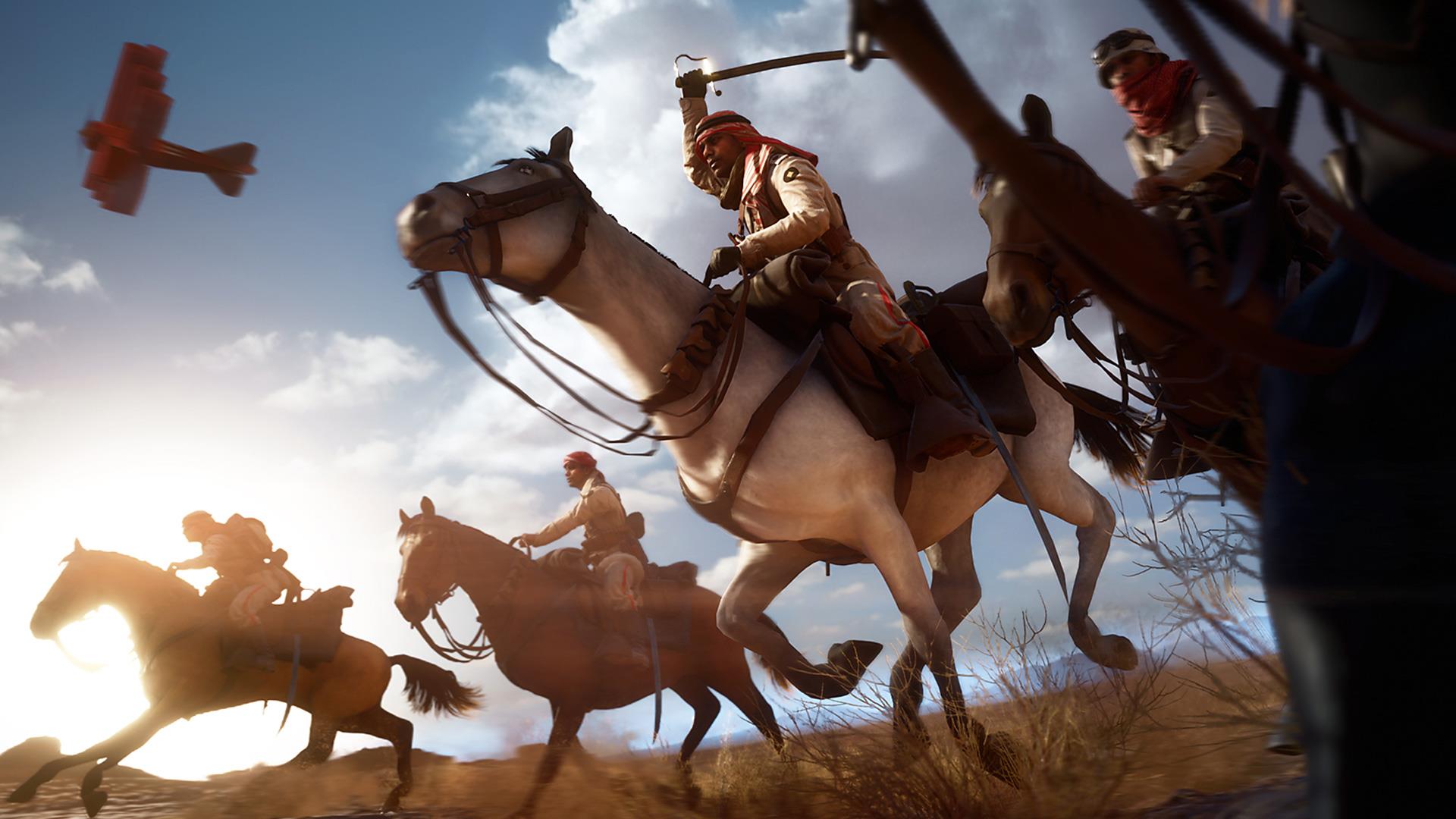 The Sinai Desert Map will also drop an Armored Train Behemoth for the losing team. So if you're getting beaten up pretty bad by the enemy team and they become to strong for you to handle, then there's no need to worry as the Armored Train Behemoth will have your back. The train will feature a wide range of weapons and it can turn the tides if used correctly.
Not only this, but the Sinai Desert Map will also feature a sand storm, which will completely change the gameplay style. And yeah, it will become a problem for Snipers and Pilots.
Battlefield 1 will be released on October 21, 2016 for PC, PS4 and Xbox One. An open beta for the game is set to go live on August 30 for all three mentioned platforms.
Let us know if you're excited for Battlefield 1 or not in the comments below.