While there's already been a lot of speculation as to how much demanding DICE's new Battlefield game will be for modern PCs, many gamers and YouTubers who got early access to the game gave their thoughts on the minimum and recommended system specs for the game. However, there should be no room for doubt in you anymore because minimum Battlefield 1 PC requirements have been revealed.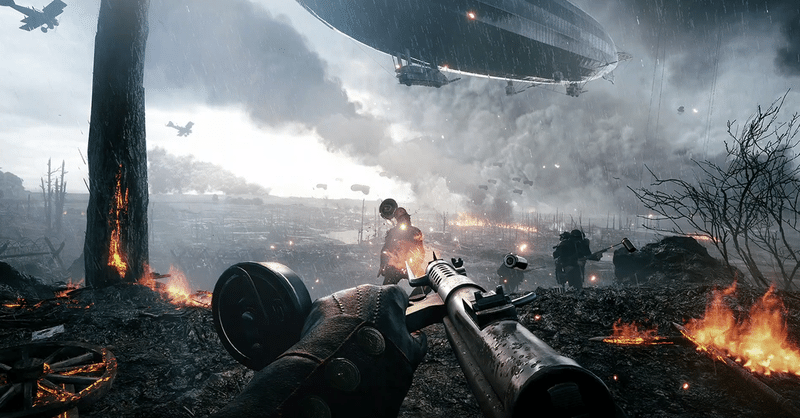 Battlefield 1 PC requirements – Here are the Minimum Specs
OS: 64-bit Windows 7, Windows 8.1 and Windows 10

Processor (AMD): AMD FX-6350

Processor (Intel): Core i5 6600K

Memory: 8GB RAM

Graphics card (AMD): AMD Radeon HD 7850 2GB

Graphics card (NVIDIA): nVidia GeForce GTX 660 2GB

DirectX: 11.0 Compatible video card or equivalent

Online Connection Requirements: 512 KBPS or faster Internet connection

Hard-drive space: 40GB
It's surprising that you will be able to run the game on Windows 7. But then again this isn't Microsoft publishing a PC game (Halo 5 forge requirements and Quantum Break for PC wouldn't go below Windows 10 and Directx 12). The game will take full advantage of the new DirectX 12 and will also run on previous DirectX 11. You can run the game on a core i5. On GP side, Nvidia GTX 660 and AMD Radeon HD 7850 will be the minimum graphic cards needed to run the game.
Battlefield 1's PC system requirements have been announced.https://t.co/j4Xi1SUsyb pic.twitter.com/AqBdld9LW2

— OC3D (@OC3D) September 1, 2016
Our take on the minimum specs
These Battlefield 1 system requirements are very generous, especially for a game using a highly enhanced version of the Frostbite engine. So far, we're seeing the game run on recommended or maximum specs but we have no doubt the game would still retain most of its charm and other effects at the minimum settings. This goes to show how well optimized the upcoming Battlefield 1 game is.
Does your PC meet the minimum Battlefield 1 PC requirements? Let us know in the comments. We'll keep you updated about other stuff related to Battlefield 1 and EA's other titles. Stay tuned.