Battlefield teased its upcoming French DLC for Battlefield 1 recently on Twitter. Sharing an image featuring French and German soldiers fighting inside a large structure that appears to be a fort. And it may be Fort Vaux.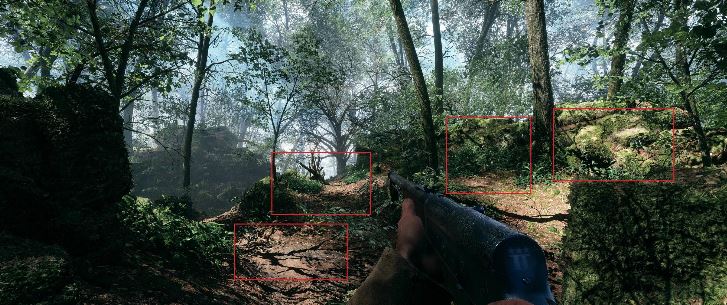 Battlefield 1 French DLC concept art teased
We can almost 100% confirm the French DLC will feature the RSC 1917 for Medic. Lebel Rifle for Scout. Chauchat for Support. Some kind of new universal pistol (lots to choose from). And most probably a double barell hunting shotgun for Assault (since France didn't develop any prototype SMG's or adopted any military shotguns).
The french-themed DLC, "they shall not pass" isn't due out until March 2017. There's a lot of information hidden away in the image. Keep in mind this is speculation since games and DLC often change between concept art and release.
Fort Vaux, along with Fort Douaumont, was part of a defensive system of forts, designed to protect the city of Verdun. The DLC's name "They Shall Not Pass" was a phrase famously uttered by French General Robert Nivelle in defense of the city. Making it even more likely the image depicts the defense of Fort Vaux.
German soldiers described the french defense of Fort Vaux as "utterly reckless of their own lives, defended to the very last gasp". The new Battlefield 1 concept art image also depicts the World War I Chauchat machine gun, and possibly the Ruby pistol. Both were employed by the French.
Again, the French-themed DLC, "They Shall Not Pass" is due out in March 2017. It is included with a Battlefield 1 Premium subscription.