13.2 million players took part in the beta. This reflects the dedication and love players have for Battlefield 1. As with most games these days, we already know what content to expect down the line with DLC. Thankfully, for Battlefield 1 it's good news. Battlefield 1 Free DLC Map Giant's Shadow will be available as a free download to all owners of the game in December. That's roughly two months after the release of the game.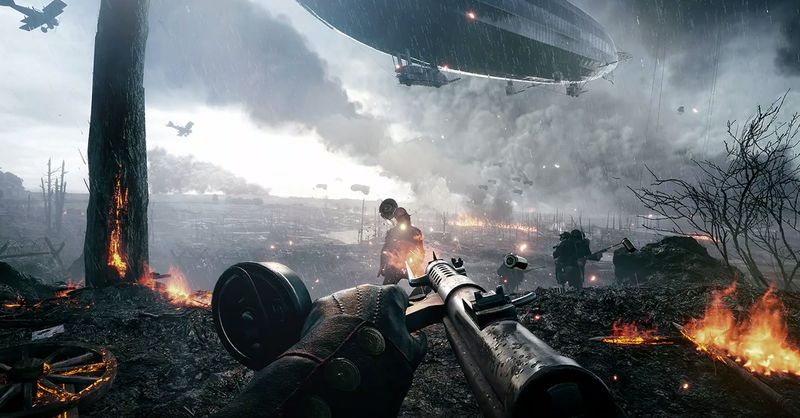 Battlefield 1 Free DLC Map Giant's Shadow – Here's what to expect in the new map
Giant's Shadow is set around the Battle of the Sal. It happened in 1918. The battle was fought between the Allied forces and German army. It was fought during the last 100 days of World War 1. Let's take a quick look at what happened there to see if we can get a feel of what to expect in the Battlefield 1 Free DLC Map Giant's Shadow.
So, at this point in time, the British forces have broken through the Hindenburg Line which was a defensive position during World War 1. Built during the winter of 1916 along the Western Front, it consisted of three well-defended trench systems. It was the last and strongest of the German Army's defensive line. That line was finally broken on the night of 20th September. Australian and US troops spear-headed the battle. The line was heavily defended with tanks, artillery, and aircraft. The fighting lasted for four days and it resulted in massive losses. Eventually, the Allies broke through and the Germans were forced to retreat.
Historical context for gameplay
After breaking through the Hindenburg Line, British forces are now in pursuit of an important railway center. As the description of the map says for the game, "the battle moves out of the trenches and into open country." So, think Operations mode where a massive crashed airship casts its shadow onto the battlefield. So, we can see where the name of Battlefield 1 Free DLC Map Giant's Shadow comes from.
We imagine this to be similar to Saint Quentin Scar with the airship crashed down. However, this time, the map will be built around it to offer some interesting map design. Expect the armored Behemoth to be in this map as well. This map will feature open country as well as river banks.
Let us know what you think of the Battlefield 1 Free DLC Map Giant's Shadow so far.