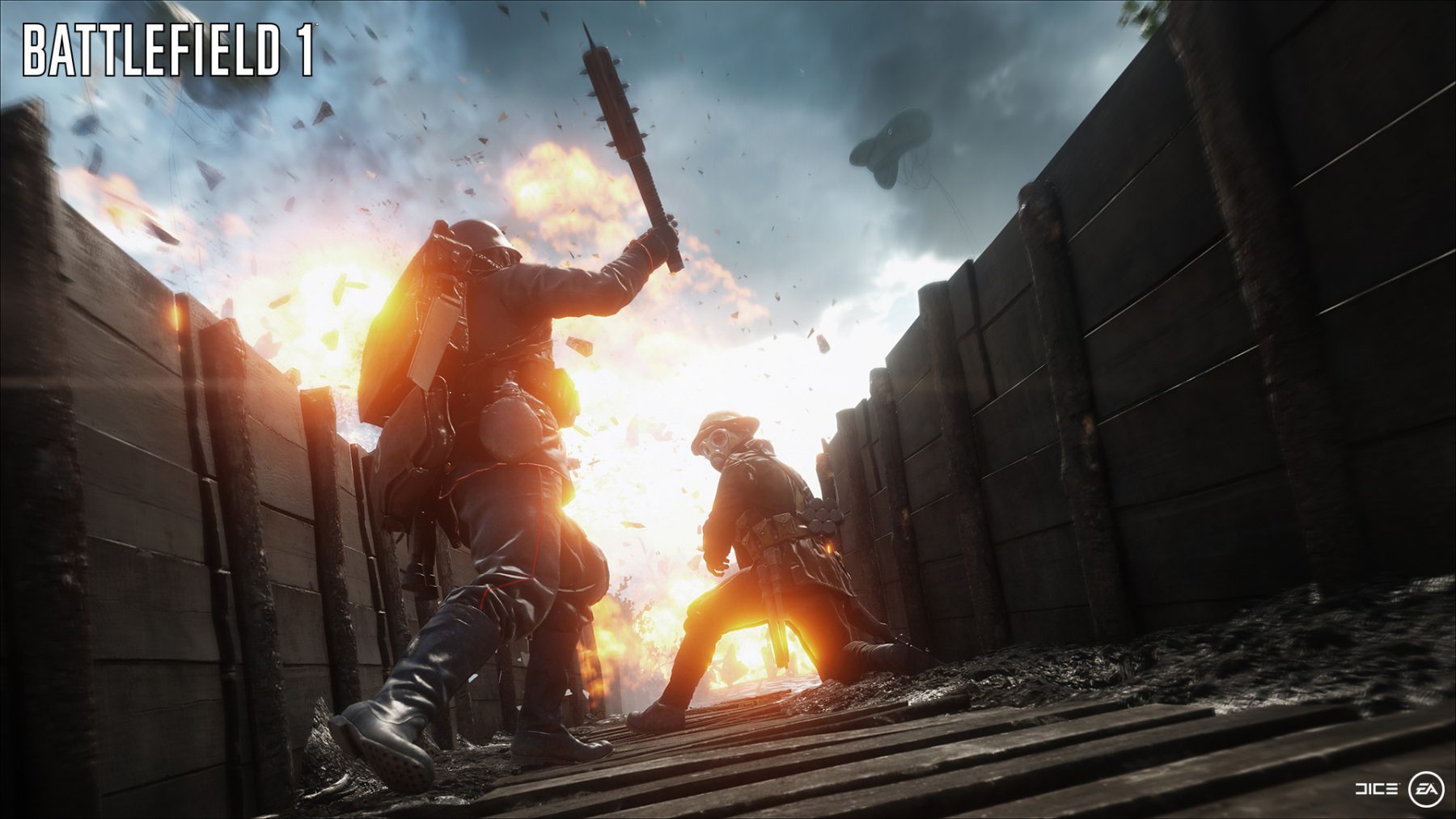 Viewers around the world got a chance to see the new Battlefield game in action and the hype train is already at full speed. If you had signed up for EA's insider program chances are you would've received an email from DICE with a code for the Battlefield 1 beta which they can access one day early on August 30 instead of the intended August 31 date.
Battlefield Insiders that signed up with a platform preference by August 21 will receive a 1 day early access code via email.

— Battlefield (@Battlefield) August 26, 2016
However, if you didn't sign up for the Insider Program, no worries because the Battlefield 1 open beta is free for everyone and will start on August 30. No code or anything, just download and jump right into the action. There's still is no news from DICE about when the beta will conclude and now we also know that the file size for the beta is around 6.2 GB for the Xbox One. (via Battlefield Bulletin)
[Report] The #BF1 open beta has appeared on #XB1. It's not available for download yet. Size: 6,2GB. Via @JK_0005. pic.twitter.com/VKxXoG2gY8

— Battlefield Bulletin (@BFBulletin) August 24, 2016
The Battlefield 1 open beta will feature the Sinai Desert map with up to 64 players duking it out on horses, tanks, and the armored train Behemoth as well as sandstorms. The game's $50 DLC pass has also been announced and will include the French Army in the expansion "They Shall Not Pass" as well as the Russian Army.
If you can't wait to jump into some good multiplayer FPS action you can also try Titanfall 2, which is another game being published by EA. The game is a direct sequel to Titanfall 1 and introduces mechs and free-running into the mix of hectic FPS action and frenzy.