If you're currently playing Battlefield 1 on any platform, then you will be happy to know that the Battlefield 1 Companion app is now available to download on both Android and iOS.
That's right, you can go ahead and download Battlefield 1 Companion app on your smartphones and tablets for free. Most of you will be wondering whether this is a new app or just the old one. Well, this is the old Battlefield Companion app, but the developers have now added support for Battlefield 1 in it. The Companion app is also said to replace the Battlelog.
The Battlefield Companion app aims to update fans about the latest news regarding upcoming and already released Battlefield games. The app also allows players to check their overall multiplayer stats, online friends and design emblems. Players can also customize their loadouts through the Battlefield Companion app.
Customizing loadouts is kind of an amazing feature considering the fact that you have to be in an actual match in order to change your loadout. But now, with the help of Battlefield Companion app, you can simply use it to customize your loadout.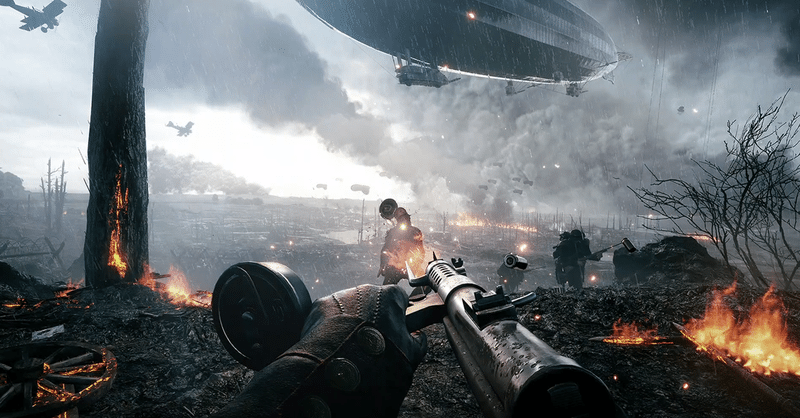 The Battlefield Companion app has a file size of 60 MB on Android and 57 MB on iOS. Android users can head over to the App Store to download the Battlefield Companion App while iOS users can head over to iTunes store to download it. Judging from its size, majority of you won't have to delete some applications from your smartphones and tablets to make room for it. The updated version of the app also features the new and completely changed Battlelog, which is better than the previous one in every way.
Battlefield 1 will be released on October 21, 2016 for PC, PS4 and Xbox One. Those who had EA Access started playing the game from the 13th, while those with the Early Enlister Edition jumped in the game yesterday. The game is developed by EA DICE and published by Electronic Arts. For those who don't know, the file size of the game on PS4 was revealed a few days ago through the PlayStation Store, which states that the game will acquire around 42.4 GB of your PS4's HDD.
Let us know if you're excited for Battlefield 1 or not in the comments below.