The new film Dark Knight alone could hit theaters in 2018.
Steven Yeun , manager Glenn Rhee playing in The Walking Dead , is on everyone 's lips since the release of the first episode of the seventh season of the series. This has caused  rumors about the possible roles of the South Korean actor in films again rekindled DC , as their agenda does not seem to be too busy about their future.
The first half speculate on the future roles of Yeun has been on the Comic Book News , which notes that the interpreter could be responsible for embodying the superhero Nightwing (Nightwing and first Robin) in the upcoming movie the Dark Knight alone, The Batman , which will be directed by and starring Ben Affleck .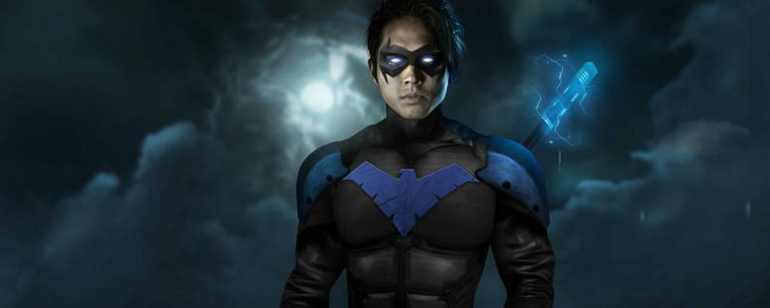 The rumors suggest that South Korea is in talks with producers of DC Cinematic Universe to play this superhero. This possibility came to light for months and even came to speculate that his first appearance in the franchise would be in Batman V Superman: Dawn of Justice . Although there is still no official confirmation , some fans already assume this news and have even created fan-arts such as this one designed by spider.monkey23 Instagram account, which shows how it would be the superhero costume to actor.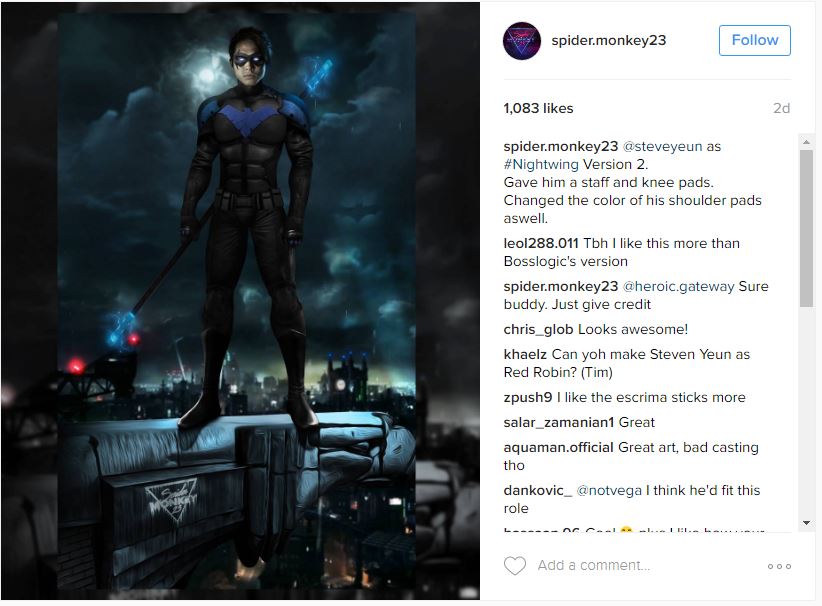 Nightwing (Nightwing) is the alter-ego of Richard John "Dick" Grayson, who previously was known for being the first Robin that accompanied Bruce Wayne in his crusade against crime in Gotham, this being a regular character inBatman: animated series.
Still no official release date of The Batman, but the Dark Knight will reappear on the big screen before in The Justice League, which will hit US theaters on June 2, 2017. Here you can see the first official preview of the film will bring together the most celebrated heroes of the DC Universe.