At first glance, Banner Saga 2 doesn't play much differently from its acclaimed 2014 counterpart. But the differences are in the details and they generally work to good effect. Furthermore, the story suffers from a middle-episode. But new enemies and strategies make the turn based combat more enjoyable at every turn. Consequently, now Banner Saga 2 Android version is available to download and play. This is good news for fans of the games who wanted it to arrive on mobile devices.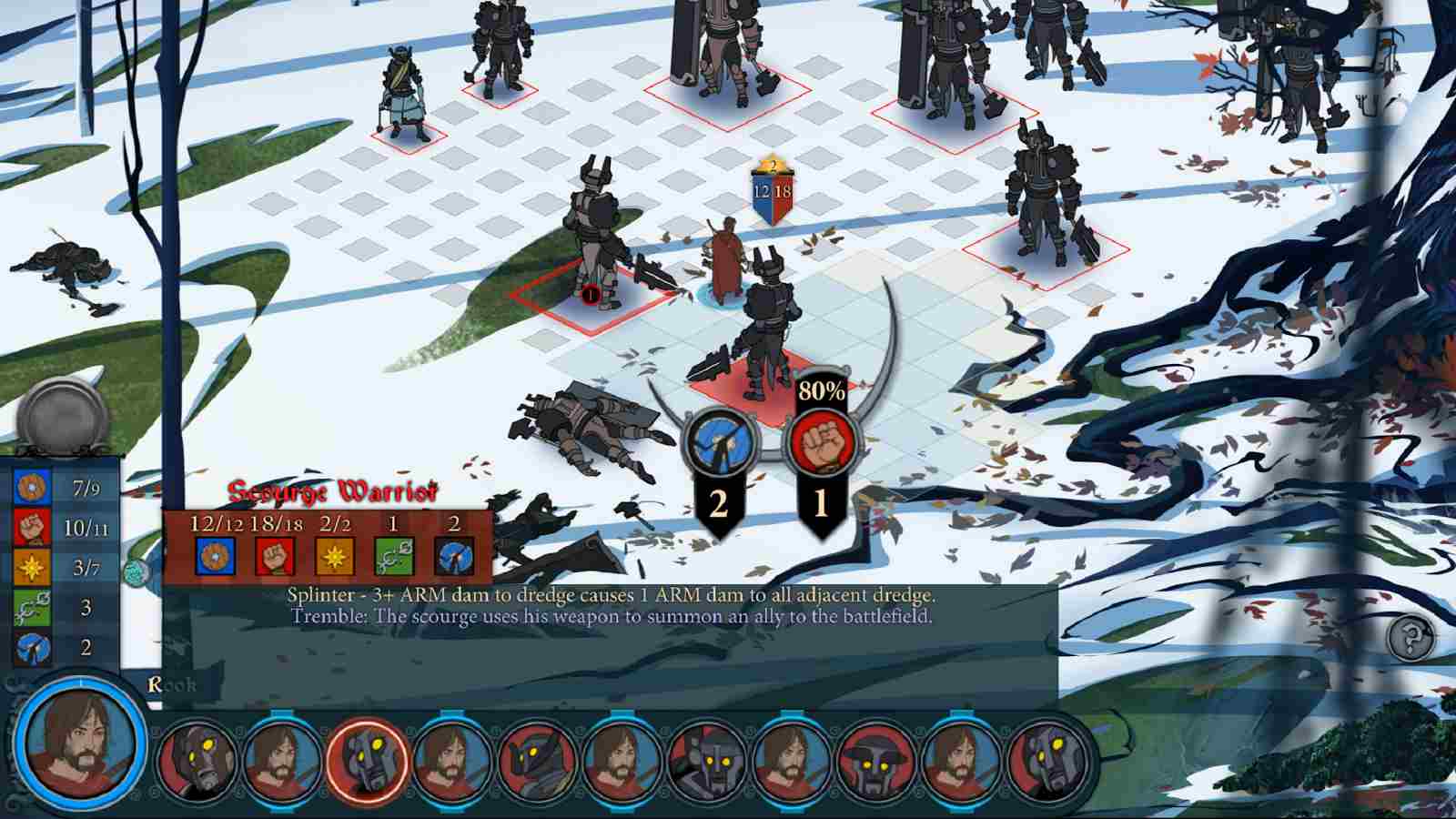 Banner Saga 2 Android Version available now
"The epic award winning story-based role-playing game continues its emotional journey across a breaking world.

Lead your Viking clans across hostile country on the brink of collapse. Make bold leadership decisions, manage resources wisely and strike skillfully in battle to survive another day in the harsh wild.

Experience the epic story that took the indie gaming world by storm in Banner Saga 2!

KEY GAME FEATURES

1- Hand-drawn visuals – Gorgeous 2D combat sequences, animations and effects

2- The saga continues – Carry on your story and choices from The Banner Saga or jump

     into the adventure from scratch with pre-set character options.

3- Viking mythology – A truly epic setting inspired by real Viking myths

4- Tactical combat – Improved, turn-based battles demand precision and strategy

5- RPG upgrades – Level up your characters' stats and unlock devastating new moves

6- Hard choices – Choose wisely in and out of battle as danger lurks around each corner

7- Real consequences – Permanent loss of characters will weigh heavy on your mind

8- New characters and a new race – New faces, including the new Horseborn race, join

    your epic journey

9- Manage your caravan. Your role in building and managing your caravan is critical. Not only to your own survival. But the survival of an entire civilization

10- Evocative score. Soundtrack by Grammy-nominated composer Austin Wintory

Struggle for survival in a brutal and breaking world in Banner Saga 2. The merciless strategy role-playing game where your choices really matter.

Download Banner Saga 2 and begin your epic journey today."
Download the game from google app store.