The year 2016 is still fresh and new, but the shopping fever that hit us in 2015 end has still not faded away. Online shoppers are having a great time grabbing New Year discounts at popular online stores. One of such exclusive sales is the 2016 New Year Sale at BangGood. And if you are looking for affordable yet superb smartphones, then this is where you must be looking.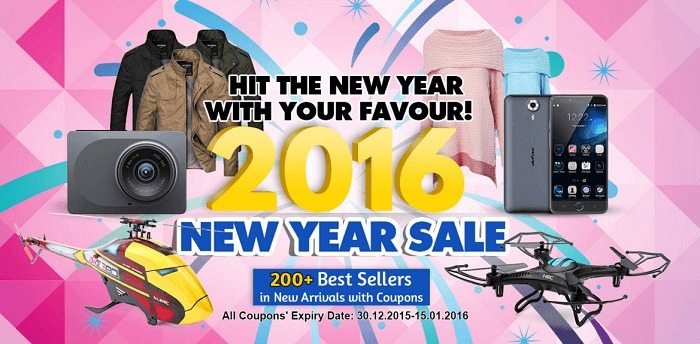 Although the sale at BangGood offers so many different products like toys, clothes, electronics, etc., let's just stick to smartphones as of now. The smartphone section of the phone offers popular budget smartphones at killer prices. The successful Ulefone Be Touch 3 with fingerprint sensor, 3GB RAM, and more has been put on sale for just $159.99. Then there's the UMI Rome with similar specs and great looks, and it carries a special price tag of $119.99. There are entry-level devices too, like the HOMTOM HT7 that costs just $59.99.
Along with the smartphones, you also can get your hands at awesome tablets, like the Xiaomi Mi Pad 2 or the Cube iWork 8. There are a lot of accessories to go along with the phones and tablets. Plus you get coupon codes too, offering an extra 5% off!
So if you are looking for some new year shopping, head over to the BangGood 2016 New Year sale and pick your favourite gadgets now!