If you are an avid online shopper and never miss out the best deals available at various online retail sites, then you probably have waited very eagerly for the Cyber Monday sale. With so many sites offering so many discounts, it's difficult to choose the best offer. Well, to clear your confusion, BangGood is offering its Cyber Monday sale with products starting from as low as $0.01!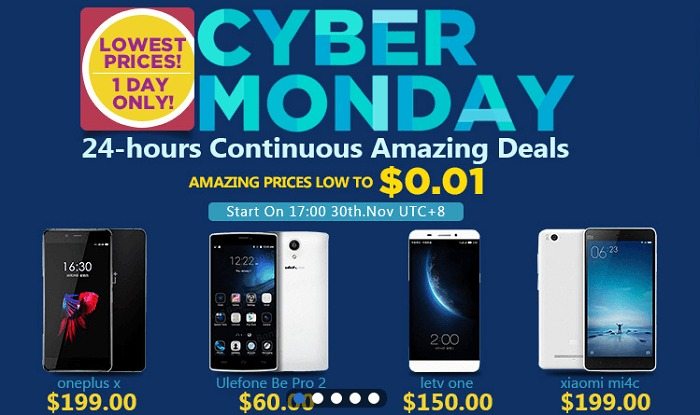 The deal has started on 30th November 17:00 UTC+8. The Snap Up section is what's most interesting, as you get to buy your favourite products at $0.01 for a fixed time. For instance, the Xiaomi Redmi Note 2 and UMi Rome can be grabbed just for $0.01. It is worth mentioning that the retailer has listed the limited quantity, and you have to be really quick to grab the killer smartphone at deal price.
Then there's the Merry Christmas section, where you get site-wide coupons for extra discounts. From high-end smartphones to accessories like data cables, headphones, smartwatches, Bluetooth speakers, there's something for everyone at the BangGood Cyber Monday sale.
Apart from the aforementioned gadgets, the sale also offers electronic tools, printed circuit boards, WiFi development boards, inspection borescope, action cameras, and more.
The Cyber Monday sale at BangGood is something which shoppers shouldn't miss by any chance. Just browse through the products and grab the deals now!