The Bachelorette Season 13 Week 8 is set to air today (July 17, 2017). This episode will see Rachel visiting the hometowns of the final four suitors. Only three out of them will be lucky and visit Rachel's family in the future episode.
The previous episode has seen Rachel eliminating two suitors in her three on one date during episode 7. It has been a difficult and emotional journey for Rachel to bid adieus to the bachelors. But now the journey has almost reached the finals. And the question remains what is going to happen during the hometown dates and who will be eliminated. Read to know more.
According to the official synopsis, "Rachel returns to the U.S. and goes on four hometown dates where she meets the parents of the final four bachelors." It continues, "After the revealing visits, Rachel realizes she is falling in love with all four men and must make an impossible decision to send home someone she can't imagine living without" reported TV Guide.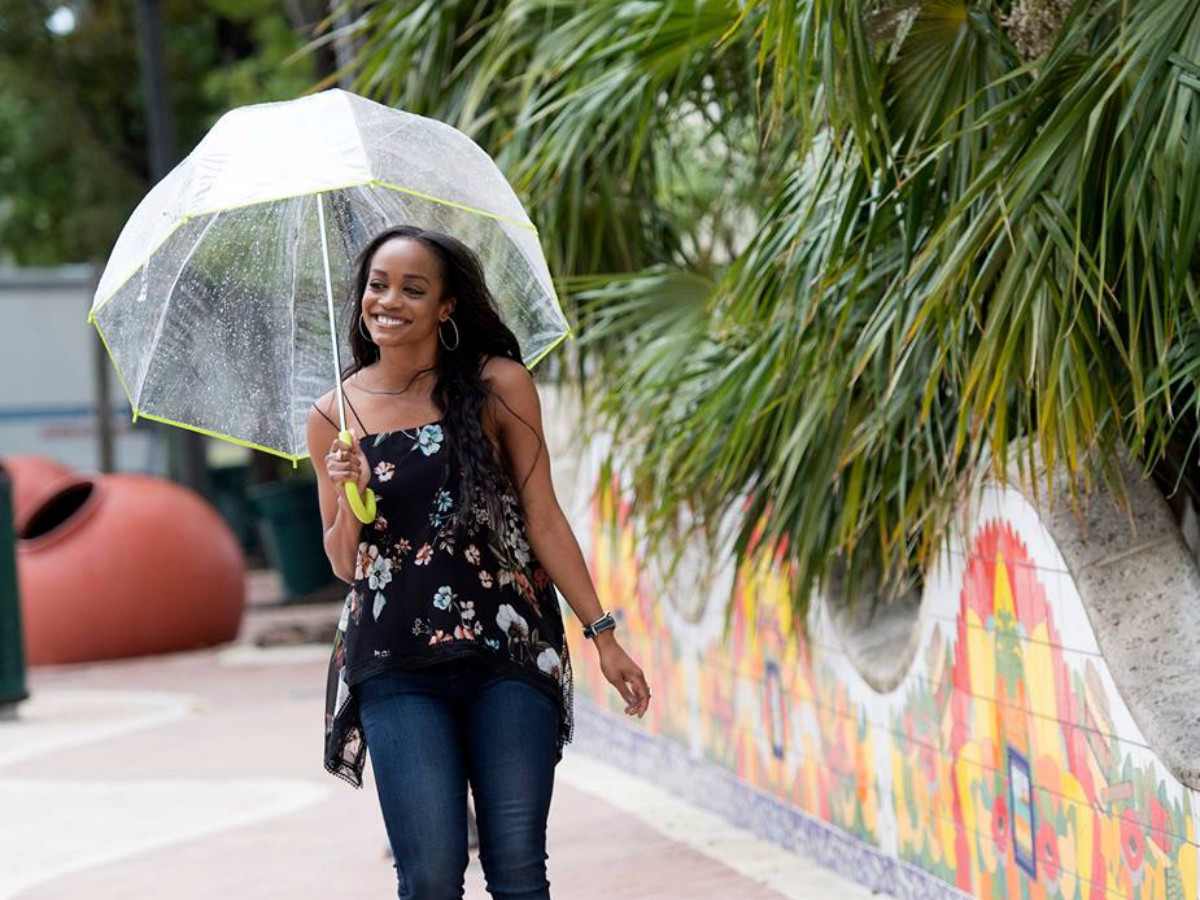 1. Rachel Meets Bryan's Mother
Rachel will visit Bryan Abasolo's hometown Miami. Here she will meet Bryan's family. She will have a conversation with his mother (Bryan's mother is the reason why he had a breakup with his previous relationship, he has revealed in the last episode).
She informs Rachel, "If he's happy, I'm happy," she continues, "If not, I'll kill you," as seen in the recently dropped promo of this episode.  It seems that if Rachel picks up Bryan she will have a tough time bonding with his strict parents. This is something to look forward to in the next episode.
2. Rachel Appreciates Peter's Bond With His Niece
At Madison, Wisconsin, Rachel will meet Peter Kraus' family. In a preview dropped, it is seen that Peter is very comfortable and eager to play with his young niece. She feels he is going to be a great father and an amazing husband in future.
It has been seen earlier that Rachel has feelings for Peter but then in the earlier episode he revealed his confusion on getting married. Rachel has also revealed that she is scared what if on the final episode he does not get down on his knees and propose to her.
3. Rachel Learns More About Eric
In a preview dropped, Rachel is seen having fun with Eric on a basketball court. They both play the game and then Eric's cousin enters the court. Eric introduces his cousin to Rachel and she gets to learn more about Eric's personality. She also finds out that Eric has never brought a girl home since prom!
4. Rachel And Dean Have A Cool Time Riding Bikes
Dean plans a superb date for Rachel. They both hang around Dean's hometown on super cool bikes arranged by Dean for them. Rachel seems happy with the surprise and she says, "…when I'm with Dean we always have fun." She also adds, "We just click."
5. Rachel Eliminates Dean
According to Reality Steve's spoilers, Rachel takes a difficult decision and eliminates Dean in this week 8 episode. This might leave both the contestants feeling terrible and there might be emotions running high in this episode.
Watch The Bachelorette Season 13 on ABC Network every Monday.