The Bachelorette Season 13 the week 3 episode has stored in some exciting group dates for the suitors. Episode 3 will see two group dates and one suitor will get a single date with Rachel Lindsay.
Episode 2 has wrapped up on a cliffhanger. After getting booted out by Rachel from the Basketball court, DeMario returns during the cocktail party. He wants to talk to Rachel and explain himself. But will Rachel allow him to date her despite knowing he has a girlfriend? Read to know the five things that will happen in Episode 3 here.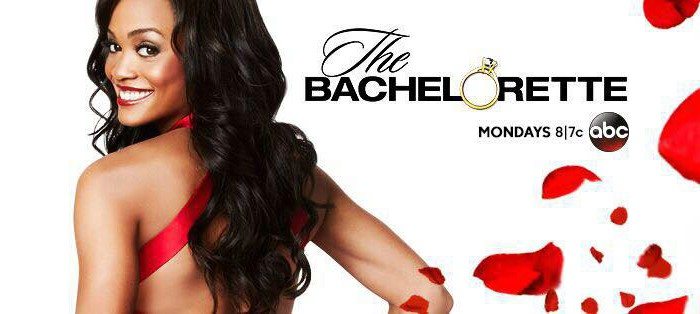 Rachel Has A Conversation With DeMario
This episode will see Lindsay having a conversation with DeMario. It has been seen in the earlier dropped preview that Lindsay wants to see what DeMario has to say. She walks in with The Bachelorette Season 13 host, Chris Harrison.
Episode 2 Elimination Will Take Place In Week 3
The pending elimination of Episode 2 will take place in Episode 3 of The Bachelorette Season 13. According to RealitySteve, in this episode, Lindsay will send home packing bachelor Jamey, Blake and Lucas aka Whaboom guy. The preview has teased earlier that Lucas and Blake will argue as they are dropped by Lindsay.
A Group Date On Ellen DeGeneres Show
After wrapping up the pending tasks of Episode 2, Rachel will take six of her suitors on a group date. They are Alex, Jonathan, Bryan, Will, Peter, and Fred. They will visit Ellen DeGeneres on her talk show and will play a task. In this task, the suitors will go strip-dancing. According to the aforementioned source, suitor Fred will be sent home by Lindsay at the after party.
Rachel, Anthony Goes Horse Riding
Rachel will enjoy a one on one date with suitor Anthony. He is 26 and an education software manager from Chicago. They will both go horse-riding in the Beverly Hills. A sneak-peek teases that when locals find out it is Rachel, The Bachelorette they will cheer for her. Both of them go shopping sitting back on their horses.
Raven Gates Learns Which Suitor Is Not Here For Right Reasons?
After the single date, Rachel's girl gang will visit the mansion to take the other guys on an exciting group date. Corinne, Alexis, Jasmine, and Raven arranged for a mud-wrestling competition. But before the game begins, Raven is seen chatting with one of the suitors. When she asks him which bachelor is not suitable for Rachel, he says it is Eric (He is 29, a personal trainer from Los Angeles).
The Bachelorette Season 13 Week 3 episode will air on Monday, June 5 on ABC Network.