ABC network has renewed The Bachelor Season 22 and The Bachelorette Season 14. Fans of the reality dating show will witness more twists and excitement as the latter premieres on May 22.
Meanwhile, The Bachelorette Season 13 is approaching its premiere. As the date comes closer, fans are buzzing with speculations who are the male contestants vying for Rachel Lindsay's (31 years old) heart. Lindsay, an attorney by profession, seems to have made her mind on who she wants as her life partner. In addition, the preview of the new season has been dropped recently.
The Bachelorette Season 13 Premiere Preview
The photo and preview of the premiere have Rachel dressed up in a stunning white gown. She seems to be super-excited to meet the male contestants. The preview shows that Rachel has made up her mind and set her priorities on what she is looking for. It also shows one of the contestants tries to impress her by lifting Rachel in his arms.
Watch the premiere preview here:
Bold. Beautiful. Badass. Rachel's excited to find the one! #TheBachelorette pic.twitter.com/1XCEkjbAcO

— The Bachelorette (@BacheloretteABC) May 14, 2017
Watch Rachel Lindsay's photo from the premiere here:
Rachel's ready to meet the men. Are you? Keep your eyes peeled for an announcement soon! #TheBachelorette pic.twitter.com/oINoGTXSmx

— The Bachelorette (@BacheloretteABC) May 16, 2017
Talking about the qualities she is looking for in her future partner, Rachel says, "[I'm] definitely [looking for] confidence, a man that's secure and self-aware." She continues, "I'm gonna bottle that all into one," she added. "[I want a] guy who has good morals. And then a funny guy," reported Entertainment Tonight.
Meanwhile, with only one week left for the Season 13 premiere, the reality dating show has been renewed for Season 14. According to Reality TV World, The Bachelorette has been picked up by for the fourteenth edition. More details about the season has been kept under wraps.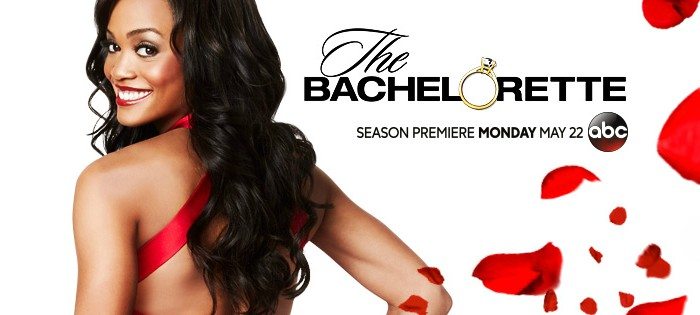 The Bachelor Season 22 Update
After a successful Season 21, ABC has renewed The Bachelor for Season 22. Previous season has witnessed Nick Viall trying to find love for the fourth time.  He was successful and got engaged to Vanessa Grimaldi on the finale of the previous season.
As per the aforementioned source, The Bachelor in next season will have to choose his love interest out of 30 women contestants. So far it has not been revealed who will be the next bachelor on the show. Fans are anticipating that some popular ex-male contestants from The Bachelorette Season 12 might be under the radar. But nothing has been officially revealed yet.