AutoVoice 3.0 is now available in the play store with great Google Home, Echo, and IFTTT integrations, along with natural commands. Tasker users must be familiar with it. For those who aren't aware, AutoVoice is a plugin which listens to Google commands for triggering Tasker profiles.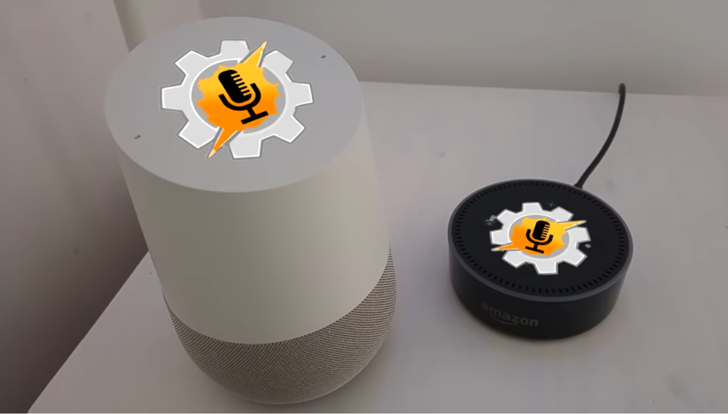 The app was in beta for quite some time before going official in the Google Play Store. Those who stayed away coz of the beta tag can now take full advantage of the same.
Users can make use of AutoVoice 3.0 via Amazon Echo or Google Home. One can direct the personal assistant to open the service by saying "Open AutoVoice". Thereafter, all that is needed, is to say, "Ask AutoVoice to say [your command here],". Then the app will speak the appropriate phrase to any connected devices.
Another interesting feature in the v3.0 of AutoVoice is the addition of natural language commands. This essentially means you don't need to learn particular phrases to direct commands to Tasker and personal assistants like Google Home or Amazon Echo. Just say what you want in your natural way, and you are good to go. However, this feature is limited to paid version of the app, which cost $0.99/month. IFTTT recipes can also be activated via natural language though AutoVoice, too.
Following is a video of AutoVoice 3.0 in action by João Dias:
Tasker isn't that easy to start with and has a steep learning curve. But, with hits and misses, you will get the same to work accordingly. In case, you are having issues with something, hit the source link below to visit Dias YouTube channel where numerous tutorials for Tasker are listed. More information can be sought at Google+ community and the Tasker subreddit.
To get going, you first need to have Tasker which costs $2.99 and download AutoVoice which comes with a free trial. For the full version, you need to spend $2.49.
Do let us know what you make of the latest AutoVoice 3.0 plugin in the comments section below.