Attack on Titan, which came out recently in Japan for the PS4, PS3 and PS Vita, now has an official title for the West: Attack on Titan: Wings of Freedom. The game will be coming to the consoles mentioned above, as well as the Xbox One and Steam. There will be boxed copies for the PS4 and Xbox One, with the rest of the consoles getting a digital-only release. Seriously though, a Steam release? Coming from Koei Tecmo, that's a bit of a surprise.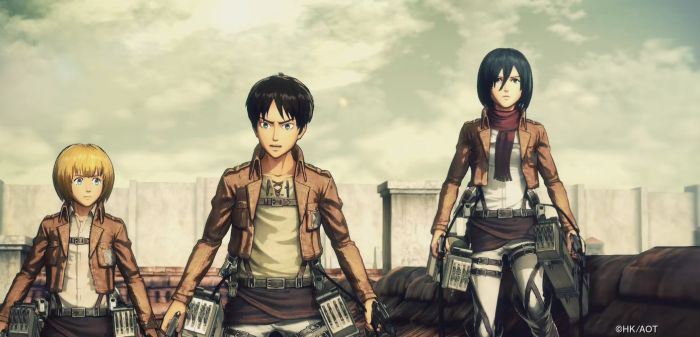 According to the game's official trailer, which was released today, the game will release on August 26th, 2016 across Europe and August 28th, 2016 across North America. It's unclear when the rest of the world will get the game, but it will likely be around the same time as these two dates.
Attack on Titan: Wings of Freedom follows the first season of the smash hit anime Attack on Titan, and features 20 missions. There are also 5 additional missions that take place after the conclusion of the series: to unlock those, the player has to complete all 66(!) side missions. There are 10 playable characters that you'll recognise from the anime: Eren, Mikasa, Armin, Jean, Sasha, Connie, Levi, Krista, Erwin and Hange. Each character has their own skill set, too.
Have a look at the trailer below: