Attack on Titan season 1 ended back in September 2013 and since then, fans of the series have been eagerly waiting for the next season to arrive. Before September 2016, fans didn't know exactly when the next season of their favorite series will arrive. In fact, they didn't even know whether there will be another season or not. The silence of the creator and the studio led them to believe that the series won't be renewed for another season. However, at the end of September 2016, it was officially announced that Attack on Titan will return with season 2 in April 2017.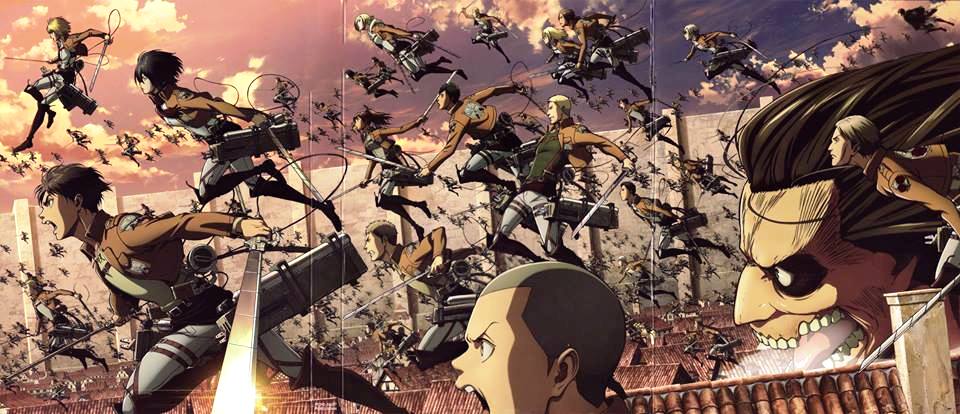 The official announcement did set the hype going for the upcoming season, but at the same time, it gave birth to a lot of rumors regarding what will happen in it. As season 1 was filled with action, fans are currently eagerly waiting to know what season 2 is going to feature. Recently, a new rumor surfaced claiming that the Beast Titan is going to become a serious threat to Eren and Survey Corps.
The Beast Titan Appears 
Those who read the manga of Attack on Titan will be familiar with the Beast Titan, so they might think they know what we're talking about. However, the voice actor who lends his voice to Eren in Attack on Titan, Yuri Kaji revealed some stuff which even the manga readers don't know. According to him, the Beast Titan is going to play a major role in the upcoming season, and he will be one of the most important characters. He further revealed that the Beast Titan will have a different impact on the story. Judging from the manga, the Beast Titan is currently the main opponent of Eren and Survey Corps.
Beast Titan Becomes A Serious Threat For Eren And Survey Corps In Attack On Titan Season 2
Currently, fans are wondering how the Beast Titan is going to become a problem for the Survey Corps and Eren. Well, this is mainly because unlike other Titans, he has the ability to think, and is considered as the strongest one of its kind. Because of the fact the can think, the Beast Titan is wise. As he wants to keep the Coordinate safe from Marley, he has already killed a number of Survey Corps soldiers. The Beast Titan is currently believed to be the most dangerous enemy Eren and the Survey Corps have ever faced.
Attack On Titan Season 2 Release Date 
Attack on Titan season 2 is currently scheduled to premiere at the start of next month, on April 1, 2017. The directors of the upcoming season revealed that the next season will focus more on strategy and presentation.
Let us know if you're excited about Attack on Titan season 2 or not in the comments below.