Attack on Titan season 1 ended on September 29, 2013 and since then, fans of the hit anime series have been eagerly waiting for the next season to arrive. There were many rumors claiming that there won't be another season of Attack on Titan. However, at the end of September 2016, it was officially confirmed that season 2 will happen, thus clearing all the rumors regarding its cancellation. It was later announced that the next season will arrive in April 2017.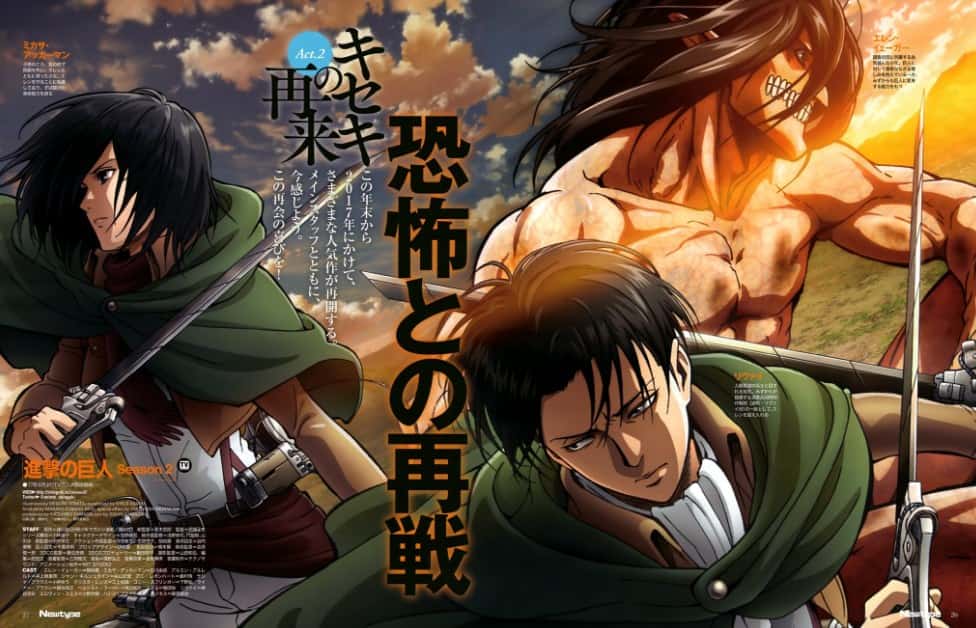 Attack on Titan season 2 is currently scheduled to air today. However, there are a few things you should know about the upcoming season before it airs so you can have an idea about what you can expect to see in it.
The following article contains major spoilers, so proceed at your own risk. 
How Attack On Titan Season 2 Will Differ From Season 1
A few weeks ago, the directors of Attack on Titan season 2, Tetsuro Araki and Masashi Koizuka talked about the upcoming season during an interview. In it, Masashi was asked regarding how season 2 will differ from season 1, to which he replied by saying that the next season will focus more on "strategy and presentation." According to him, the first season was filled with action as it was a battlefield from the start. However, this time, they want to explore the story more, rather than just focusing on battles. He further claimed that the next season will also focus on the characters who didn't get to play an important role in the first season.
Attack On Titan Season 2 To Introduce Some New Characters 
The next season of Attack on Titan is also said to introduce some new characters, such as Captain Kenny Ackerman, Uri Reiss, Rod Reiss and­ Freida Reis. The addition of these characters is going to be really important as they will help in exploring the history of the Titans, like how they came into being in the first place. They are also said to reveal the story of how the wall which is currently protecting mankind was built.
Eren To Face The Beast Titan In Attack On Titan Season 2
Eren Yeager is also going to face the Beast Titan in Attack on Titan season 2. Not only this, but the said Titan is said to become a really big threat to Eren and his friends. For those who don't know, the Beast Titan is a really powerful Titan who is capable of doing things which other Titans cant. Unlike other Titans, the Beast Titan has the ability to think as he is intelligent. He can also command other Titans to attack. The next season is also said to reveal the identity of the Beast Titan. It will be revealed that the Beast Titan is actually Zeke Yeager, the elder half-brother of Eren.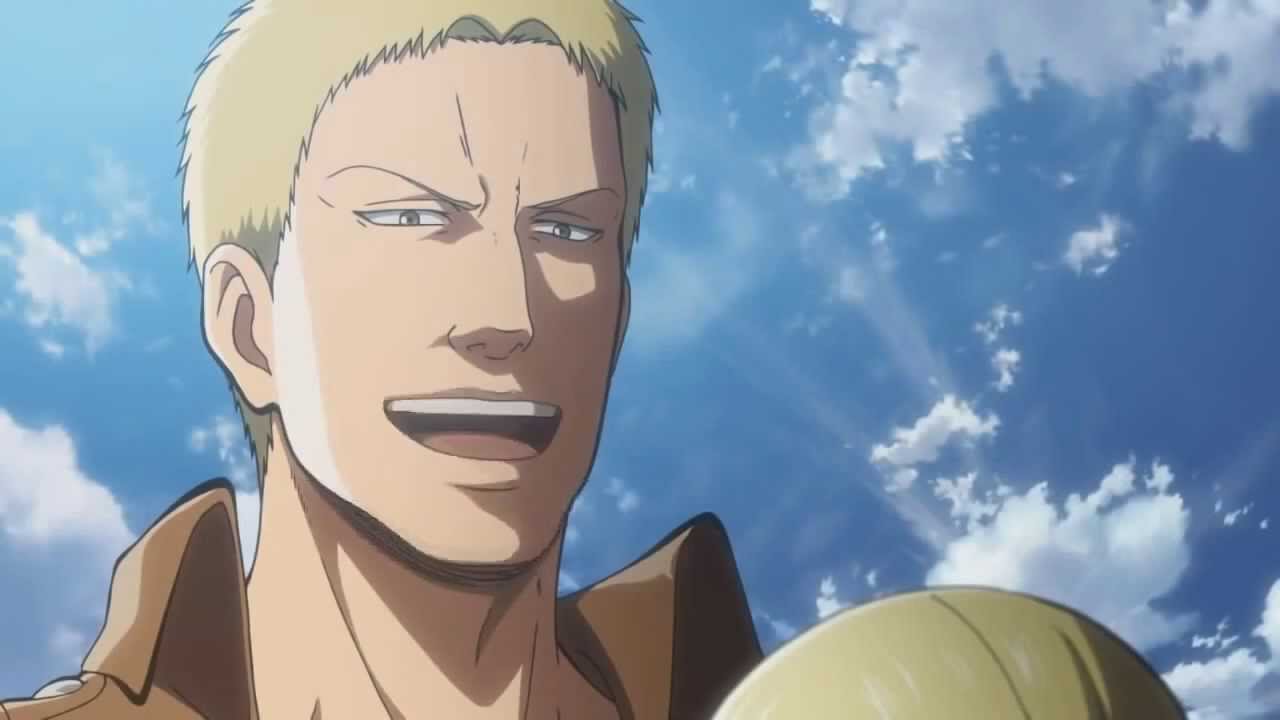 Attack On Titan Season 2 To Feature Only 12 Episodes 
Along with this, one thing which will disappoint fans the most is that Attack on Titan season 2 will feature only 12 episodes. Avid fans of the series know that the first season of the show consisted of around 21 episodes, and it even had some special episodes. However, the next season will have very few episodes as compared to the previous season. Although the studio behind the series is yet to reveal the reason behind why they have decided to lessen the number of episodes in season 2, but various theories and rumors claim that it was because of budget.
Attack On Titan Season 2 Release Date And Air Time 
Attack on Titan season 2 is currently scheduled to air today, at 10 PM JST on various television networks in Japan. However, those who live abroad will be able to watch it on different streaming services such as FUNImation and Hulu. Those who prefer to watch it for free can simply head over to some free streaming sites.
Let us know if you're excited for Attack on Titan season 2 or not in the comments below.