Attack on Titan fans will be happy to know that the second season of the series has been officially confirmed to premiere in April 2017. In fact, FUNimation has acquired the licensing of the series, and has announced the release date of the next season.
Attack on Titan season 2 was confirmed in November 2014, and was scheduled to arrive in 2016. However, that didn't happen, but now, all those who have been eagerly waiting for it to arrive will be able to enjoy it in only a few months.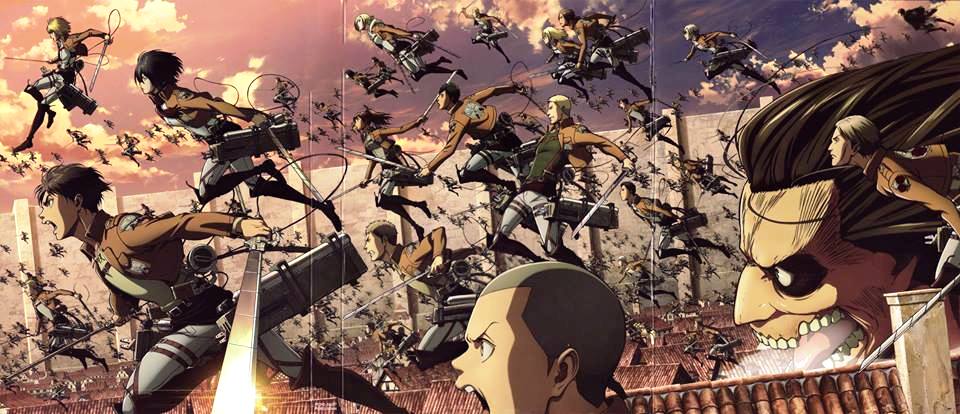 The first season of Attack on Titan aired from April 2013 until September 2013. It consisted of 25 episodes which were released periodically throughout the given time period. The first season aired in Japan and was streamed on both Funimation and Crunchyroll. The first season came to an end in September 2013, and since it ended, many rumors regarding the second season of Attack on Titan surfaced. The majority of them claimed that there won't be another season of Attack on Titan, but the official announcement has finally cleared those rumors.
As for why Attack on Titan season 2 was delayed, rumor is that the director of the series, Tetsuro Araki was busy with "Kabaneri of the Iron Fortress." He was so busy with it that he couldn't focus on the second season of Attack on Titan. On the other hand, some rumors claim that the next season was not ready for production as it didn't reach the four-story arcs goal. Whatever the case is, the season is now going to premiere in only a few months and fans will finally get to see what they have been waiting for.
Be sure to tell us how excited you are for the next season in the comments below.