"Attack on Titan" Season 2 Episode 7 spoilers suggest that Eren may have to fight one of the biggest fights of his life as he comes face-to-face with his friends. With Reiner confessing of being Armored Titan, things are certain to be quite aggressive in the upcoming episode. Check out in detail!
In the last episode, Reiner confessed that he is the Armored Titan who broke the wall. He also accepted that he tried to wipe out all humans from the planet almost five years ago, reports The Christian Post.  Although Eren tried to stop him from speaking the truth, Reiner just said it out.
Eren To Face Battle In 'Attack On Titan' Season 2 Episode 7
In the previous episode, Eren faced some major revelations that shocked him completely.  He came to know that two of his friends belonged to the same place from where the Female Titan, Annie came from. Both of them were having a very spotty record regarding their family which shocked Eren too much, reports Inquisitr.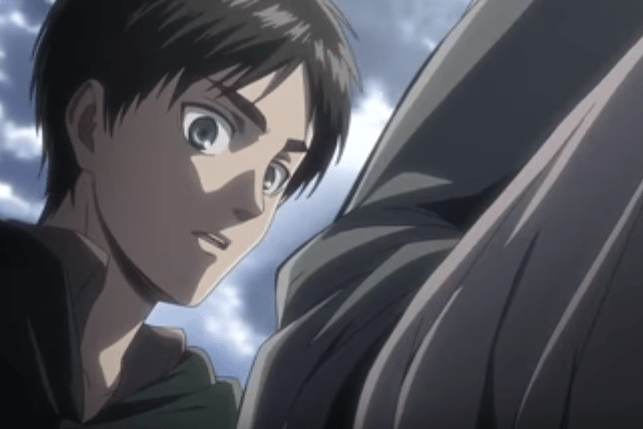 But later on, when Bertholdt and Reiner transformed into their titan form right in front of him, he could not control his anger and just ended converting himself into his own giant form. But it is quite possible that he may forget that he is fighting with his friends in the upcoming "Attack on Titan" Season 2 Episode 7.
Commander Hange To Lead Scout Regiment
The preview for the "Attack on Titan" Season 2 Episode 7 titled, "Close Combat" reveals the Section Commander of the Scout Regiment, Hange leading his troops into the battle against the Colossal Titan. Elsewhere, the Titan form of Eren gets ready to take over the Armored Titan during the close-range combat.
But there is a shocking revelation at the end of the preview that shows that Eren is unable to use his complete power as a Titan against Colossal Titan aka Reiner who used to be his friend since a few moments ago. It seems that a tragic end is expected during this fight when the "Attack on Titan" Season 2 Episode 7 airs on television on Sunday, May 13.
Also Read: Top Kickass Torrent Alternatives That Are Working Today; Movie, Music And Other Torrents Available For Free