Everybody's favorite anime just got a video game adaption and we, here at MobiPicker, can't be more excited. Attack on Titan Wings of Freedom is an action game based on Hajime Isayama's manga series. The game was released for all major platforms (Windows/ Xbox One/ PS4/ PS3/ Vita) on August 30. We have compiled a list of five important things about the new game.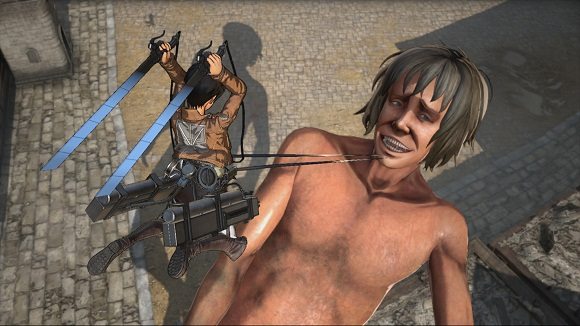 Plot
The game takes place 100 years after the first season of the anime. The Titans are back after the 100 years. Furthermore, the tall barriers are useless as they can easily break through them and wreak havoc. The game will involve some key moments from the first season and will also involve some major characters from the anime as well.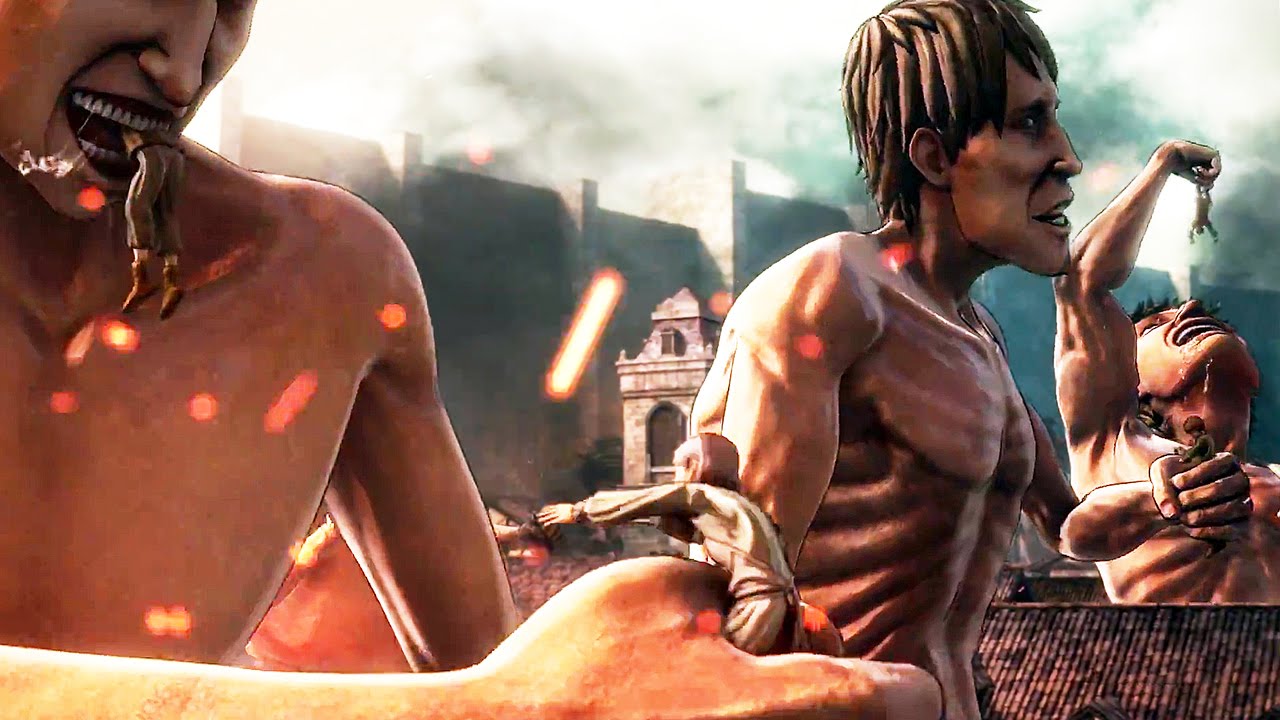 Gameplay
The Omni-directional mobility kit allows players to traverse terrain really fast. Imagine Just Cause 2 with large naked humanoid monsters walking the land looking for humans to eat. Only this time it will be without guns. You can use the ODM to move from one point to another with ease and the controls are very simple and easy to get used to. Very soon you will be hopping all over the place dodging Titan attacks and inflicting critical hits.
Graphics
The game has decent graphics which mimic the Attack on Titan feel. It features voxel-based graphics. The Titans arguably look more terrifying in the game than in the anime thanks to amazing animation and modeliing done by the game's artists. Taking out these Titans won't be easy but the satisfaction of subjugating one is unmatched. The environment and lighting effects are spot-on and there are a variety of areas for you to explore and fight Titans in.
No frame rate issues and well-optimized for the PC
The game has little to no frame rate issues and most of the time you'd be getting a constant 40 to 50 fps (chalk it up to 60 on the PC). Even when there are a lot of Titans on the screen, the game holds its ground and doesn't let up. this means you can enjoy the game without the occasional lag ruining the overall experience. The game's controls and graphics are also well-optimized for the PC so you can definitely add it to your cart on Steam.
Attack on Titan Wings of Freedom will have online co-op
Easily the best feature of the game. Though right now players can't play the main campaign together (you have computer controlled AI as your team mates in that), it is possible that it may happen later on. There's up to four-player co-op in which you can route and kill Titans with your friends.
Are you playing Attack on Titan Wings of Freedom? How did you like the movement mechanics and the overall feel of the game? Let us know in the comments.