"Attack on Titan" Season 3 is expected to come sooner than expected. Also, the speculations indicate that the upcoming season will be full of gritty and intense fights which have been a part of the manga series so far. Check out more details!
'Attack on Titan' Season 3 To Release In 2018
The second season of the series ended last week and immediately Wit Studio made the announcement for the third season. According to Comicbook, the next season will take place sometime in 2018 which is a bit surprising for fans as they are used for the show taking long hiatuses in between the two seasons.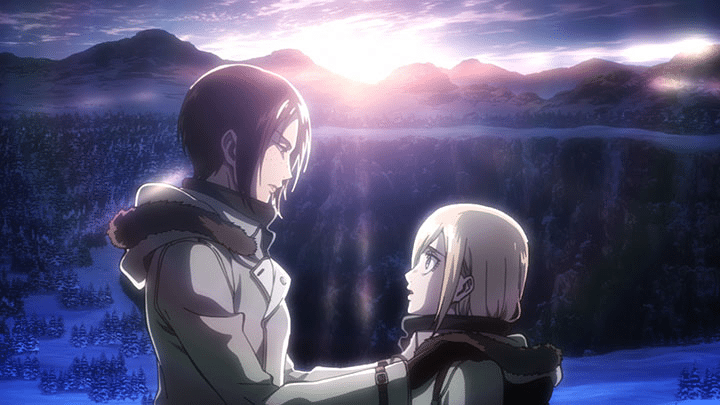 Immediately after Wit Studio announced about "Attack on Titan" Season 3, it released a short preview. The clip does not carry any scenes related to the new season but it highlights the cover art on the manga volumes from 13-21. It implies that the next season will cover the preexisting chapters of "Attack on Titan."
According to the source, if that happens, the manga series is going to be wild and intense. But it is indeed good news for the fans that "Attack on Titan" Season 3 will not be coming after a big break since the second season started in April this year after the first season ended in September 2013, says Japan Today.
Third Season To Focus on Secretive Royal Family
Sources suggest that the upcoming season will be exploring the secretive royal family.   At the end of the "Attack on Titan" Season 2, Rod Reiss becomes the King of the Walls. However, there will be a shift in this in the next season of the series. Krista's secret identity was revealed in the last season as HistoriaReiss, an illegitimate child of Rod.
In the upcoming "Attack on Titan" Season 3, The King will try to reclaim her as he will come to know that she inherits a secret power that helps her keep a command over all the Titans. However, commanding Titans means killing Eren Yeager first which indicates that an intense tussle is expected in the next season.