ZTE has announced the forthcoming launch of the ZMax 2, a minor refresh to its plus-sized smartphone from last fall. AT&T will sell the handset within its GoPhone prepaid portfolio, beginning September 25. Aside from a couple of minor tweaks, the ZMax 2 is quite similar to its predecessor. While it picks up the latest version of Android 5.1 Lollipop, the hardware is almost same to the past year's model.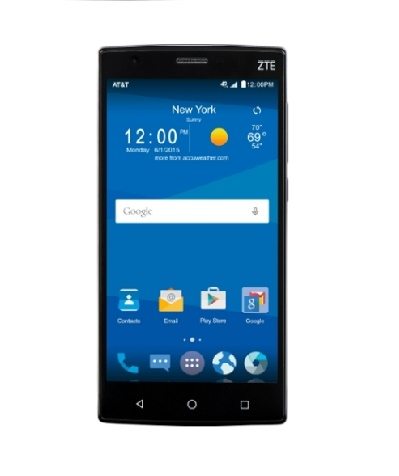 Lixin Cheng, chairman and CEO of ZTE USA, said regarding the launch:
The original ZTE ZMAX set the stage for the phablet market as it was the first large screen Android device with high end features at an affordable price. With the ZMAX 2, we will continue deliver the best low-cost Android phones in the U.S. that people actually enjoy using.
The ZTE ZMax 2 boasts a 5.5-inch display with a 720×1280 pixel resolution, which is slightly smaller than the first gen's 5.7-inch display. What's more is that the newest model comes with a 3,000 mAh battery, lesser than the 3,400 mAh unit that powered its predecessor.
Other features include a 2GB RAM, 16GB of internal storage with up to 32GB expandable support, an 8-megapixel primary snapper, and a 2-megapixel selfie shooter. The new phone is driven by a 1.2GHz quad-core processor.
AT&T will offer the ZTE ZMax 2 at a no-contract price of $150, beginning September 25. Any takers yet?