Asus has finally revealed the release date of its latest ZenFone 3 smartphones comprising of the Asus ZenFone 3, ZenFone 3 Deluxe, and ZenFone 3 Ultra. These devices were unveiled by Asus at the Computex last month and since then fans have been eagerly waiting for these devices to go on sale. A Taiwanese website has revealed that these ZenFone 3 series smartphones will go on sale in Taiwan starting July 12.
All the three ZenFone 3 models have many common features like a full-metal body, fingerprint sensor, hybrid dual-SIM slots, 8 MP front camera and Optical and electronic image stabilisation in the rear camera. Apart from these few features, these three devices differ in many aspects ranging from the processor, battery capacity, RAM, internal storage, primary camera, etc. You can see the detailed specifications of these devices here.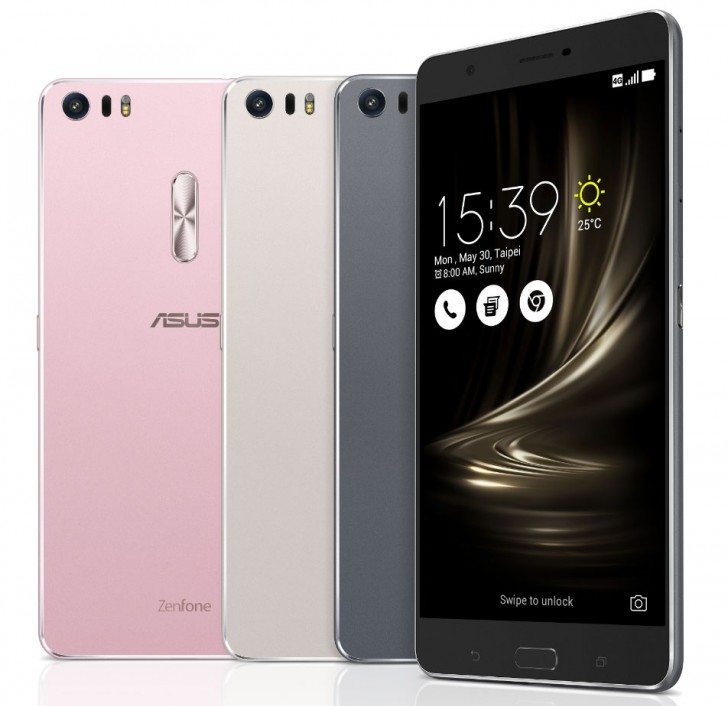 The ZenFone 3 is a mid-range smartphone, but the ZenFone 3 Deluxe and ZenFone 3 Ultra are definitely high-end premium devices and so are their prices. The ZenFone 3 has been priced $249 (roughly Rs. 16,800), the ZenFone 3 Deluxe will cost $499 (roughly Rs. 33,600) and the ZenFone 3 Ultra has been priced at $479 (roughly Rs. 32,200). Sadly, there is no news on the global availability yet, but we'll update you as soon as some information in this regard surfaces. Till then, stay tuned.