With the first few ZenFone smartphones ever released, Asus knew that it had hit the right chord and needed to continue on that path. The ZenFone series of smartphone not only looked great and came with affordable price tags, but they also carried respectable specs. Following the success, the Asus ZenFone 2 series was released last year, which also received a very good response from the market.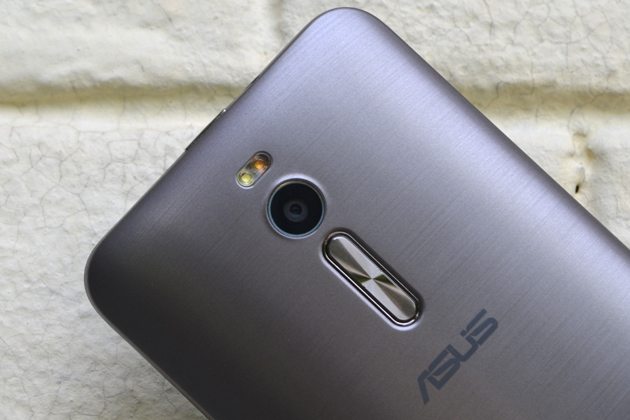 And now that the rumors around the Asus ZenFone 3 have already started building up, we think it's the right time now to start bringing all the facts and rumors together.
ZenFone 3 Design
The ZenFone series of smartphones have always boasted of sleek, modern design with that signature concentric circle at the bottom. So we expect the Asus ZenFone 3 to carry this trait while being a bit slimmer than the ZenFone 2. The volume rocker will most likely stay at the back, though we would like the power button to be placed on the right edge rather than on the top.
ZenFone 3 Specs
The ZenFone 2 was a significant improvement over the original ZenFone series, so we would expect bigger changes with the ZenFone 3. Though we expected the new series to get Intel processors just like the previous ZenFones, some new reports suggest that Asus might shift to Snapdragon.
According to a new GFXBench leak, a new Asus Z010DD (possibly a ZenFone 3 variant) features a 5.9-inch HD screen, 12MP or 13MP rear camera, a 5MP front camera, a 1.5GHz octa-core Snapdragon 615 processor, 32GB storage, Android 6.0 Marshmallow, and 3GB RAM. Another variant called Asus Z012D has passed GFXBench carrying a 5.5-inch FullHD screen, 1.7GHz octa-core Snapdragon 650 processor, Android 6.0, 3GB RAM, and 32GB of onboard storage.
The aforementioned leaks don't suggest a huge improvement, but we think that these phones won't be a part of the Asus ZenFone 3 family. ZenFones have been known for their great camera performance, so we should expect at least a 16MP rear camera in the ZenFone 3. An 8MP front camera is highly plausible. The battery capacity might be around 3,500mAh-4,000mAh. 3GB/4GB RAM and 32GB/64GB storage is expected.
ZenFone 3 Features
Apart from the great camera, we expect the ZenFone 3 to bring some nice audio experience. A nice stereo speaker setup would be very much appreciated. Recent rumors have suggested that the Asus ZenFone 3 will carry a USB Type-C port and a fingerprint sensor too, which is highly possible as these features are being boasted by a lot of high-end budget phones nowadays.
ZenFone 3 Price and Release Date
No rumors about the pricing of the phone have come out yet, but we are sure that the ZenFone 3 will be priced well for the affordable segment of $200-$300. Only the top-end variant of the ZenFone 3 might carry a price tag of around $350-$400. Recent speculations say that the phone will come out in May or June 2016. So let's wait for more leaks now.