According to reports, Asus is launching its latest smartphone Zenfone 2 in India next month. Standing with the previous news, which confirmed the Zenfone 2 lndia launch in Q2, the company is holding an official launch event in the country on April 13. It is also reported that only high-end model with 4GB of RAM will be accessible in the India.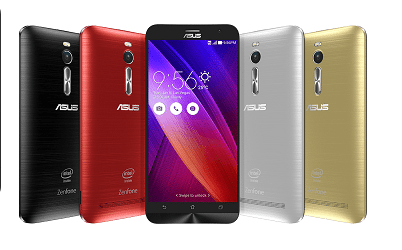 There has been a huge confusion about Asus Zenfone 2 models and price since its official unveil at CES back in January. We have seen four variants on Zenfone 2 with the same name, even 3 of them are carrying the same model number, ZE551ML.
At the unveil event, the company announced the price of device at $200, while it changed the statement at later stage and said the price was for a lower specs model. The high-end Zenfone 2 costs $280, confirmed during its official launch in Taiwan.
For India, the Asus Zenfone 2 ZE551ML sports a 5.5-inch FHD display, and is powered by a 2.3GHz quad-core Intel Atom Z3580 processor. The phone packs a 4GB of RAM, 16/32GB internal storage (expandable via microSD), 13 megapixel rear camera, a 5 megapixel front camera, and 3,000 mAh battery.
The Zenfone 2 features LTE connectivity and runs Android Lollipop out of the box.
The pricing details are yet to be revealed, but it should not cost more than INR 18,000 as per the Taiwan prices.