Asus Zenfone 2 was launched in Taiwan earlier this month, where we understood about all the four variants connected with the one name. Expect base model with 5 inch display, all three versions of the phone are now landing in the China.
This includes the top-end model ZE551ML, which sports a 5.5 inch 1080p display and is powered by a Intel-based chipset with 2.3GHz quad-core processor. It packs 4GB of RAM and 64GB internal storage. The particular model will cost CNY 2,000 ($322) in the country.
Next is another version with same name and model number ZE551ML which will cost CNY 1,700 ($273). The main difference in the handsets comes in terms of chip and storage. It packs 32GB memory and powered by a 1.8GHz quad-core processor.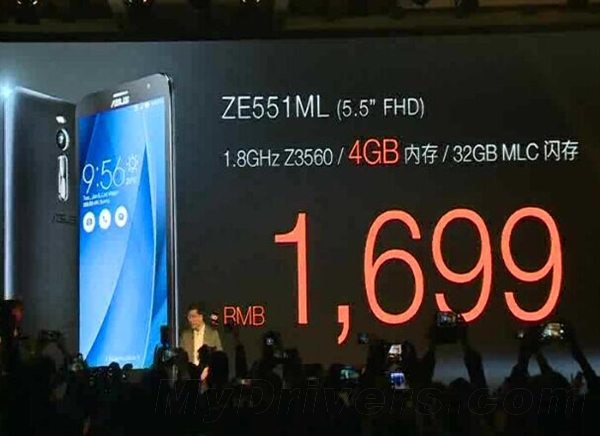 The most affordable Asus Zenfone 2 to be accessible in the China is yet another apparatus labeled ZE551ML. This one comes with 2GB of RAM, 16GB internal storage and 1.8GHz quad-core processor. It is priced at CNY 1,300 ($210).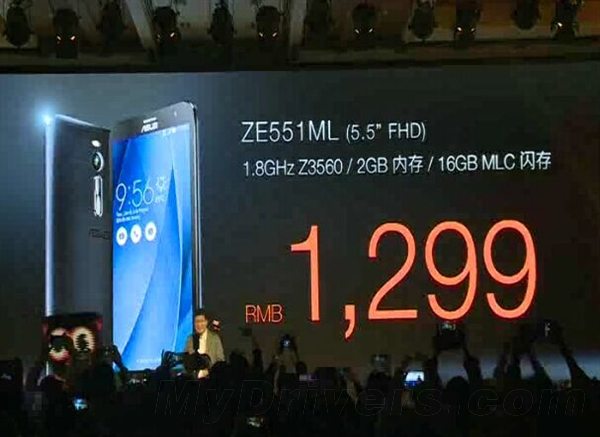 Just be careful when you order the Asus Zenfone 2, as all the three versions carrying the same name and model number. You will be required to cross check with the specifications such as RAM, Storage, Processor etc.