Nvidia's GTX 1060 was recently announced and gave a more affordable choice for Nvidia fans who can't buy the GeForce GTX 1080 and GTX 1060. ASUS and EVGA have launched their new GTX 1060 cards, so let's check them out and see what both the GPUs offer. Both the lineup of cards are now available in stores.
ASUS ROG GeForce GTX 1060 STRIX
Talking about the new ASUS ROG STRIX GeForce GTX 1060, the card is VR-ready and provides super fast gaming performance with customized styling and advanced cooling. The GTX 1060 GPU is clocked at 1873MHz (OC), and the ROG Strix GTX 1060 delivers 6.5% and 5% faster performance in Doom and 3Mark Fire Strike Extreme respectively.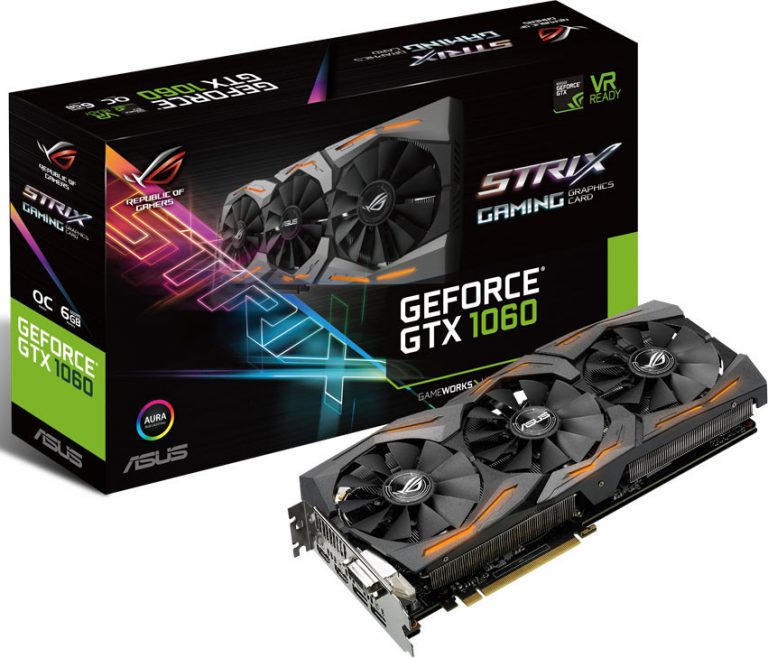 Made with Super Alloy Power II materials, the new ASUS GTX 1060 graphics card is extremely well-built and is very reliable. It comes with DirectCU III and triple wing-blade 0dB fan for maximum airflow and silent performance. The HDMI-ports in the card are VR friendly, and Aura RGB lighting illumination over the shroud looks great.
EVGA GeForce GTX 1060
As reported by Videocardz, EVGA has rolled out its GTX 1060 cards. The new Pascal GPU comes with the popular EVGA ACX cooling technology. The fan curve is optimized for more silence during gaming, while cooler operating is ensured by the increased heatpipes copper contact area. The double ball bearings with a very low power motor results in more airflow to the GPU.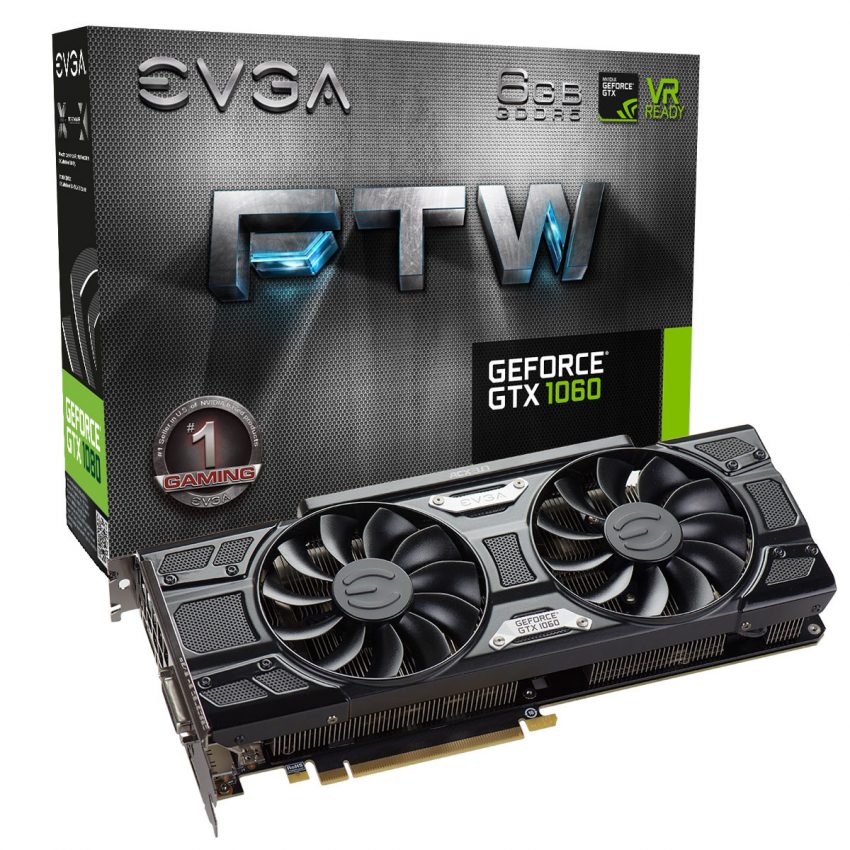 Talking about performance, the EVGA GTX 1060 delivers 23% faster performance than the GTX 970. It is 17% cooler and 28% smaller also. It comes with EVGA PrecisionX OC to provide automatic in-built overclock tuning and the great overclocking features. The card has got DirectX 12 OSD Support along with K-Boost Function that maximizes you clocks. There's also the EVGA OC ScannerX Integration to know your optimal voltage/frequency curve automatically. These exclusive features make the new card great for small GPU lovers.