GT51CA gaming desktop is part of ROG (Republic Of Gamers) series, featuring top-of-the-line components for unrivaled performance.
The heart of GT51CA is a 6th-generation Intel Core i7 CPU, equipped with Turbo Gear OC solution, offering the simplest way of overclocking. All you have to is one click, and CPU will overclock up to 4.6GHz, and the best thing is that no reboot is required. Yeah, one-click instant OC sounds cool, and should be pretty handy.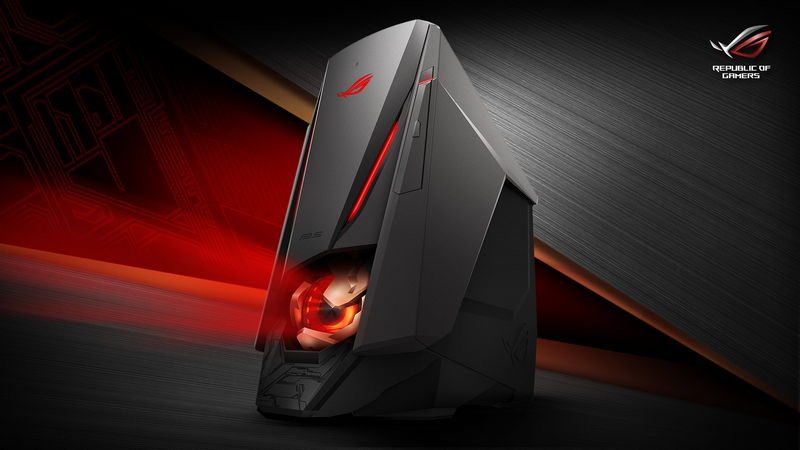 PC is equipped with the most powerful member of GTX family, Nvidia GeForce GTX 1080. GTX 1080 offers smooth 4K performance, is equipped with 8 gigs of super-fast vRAM, bringing 4K gaming to masses. ROG GT51CA can be equipped with two-way GTX 1080 SLI, offering ultimate performance in any game out there. The new DOOM ran in 4K UHD resolution with and average frame rate of 66fps on ROG GT51CA, showing the unmatched level of performance of the newest member of ROG family.
GT51CA is equipped with 2133MHz DDR4 RAM, which can be OCed to incredible 2800MHz, two 512GB PCIe RAID 0 SSDs, capable reaching speeds up to 3.2Gbps, and of course Nvidia's G-SYNC technology, syncing monitor refresh rate with that of the graphics card, eliminating screen tearing, and minimizing stuttering and input lag.