Asus announced the Zenfone 2 at CES earlier this year and lots of added variants after that, which caused much confusion. Presently, Asus has already introduced total 4 version with the same name.
Since it was unveiled at CES this year, the Asus Zenfone 2 has become the focal point of many a discussion, with most concerned with the pricing for the smartphone. At CES it wasn't clear just how much the flagship 4GB RAM version would cost, yet now the phone is on sale in Taiwan we've a much better notion of specifications and pricing.
⇒The top end variant, Zenfone 2 with model number ZE551ML, sports a 5.5 inch 1080p display, and is powered by an Intel Atom Z3580 chip with 2.3GHz quad-core processor, paired with 4GB of RAM. It packs 32GB on-board storage and priced at NTD 8,990 ($285).
⇒The next variant is also known as – ZE551ML, but packs Intel Atom Z3560 chip, 1.8GHz quad-core processor and 2GB of RAM. This version is priced at NTD 6,990 ($220).
⇒The third Asus Zenfone 2 ZE550ML sports a 5.5 inch 720p display and is powered by the same processor 1.8GHz with 2GB of RAM, and packs less internal storage 16GB. It goes for NTD 5,990 ($190).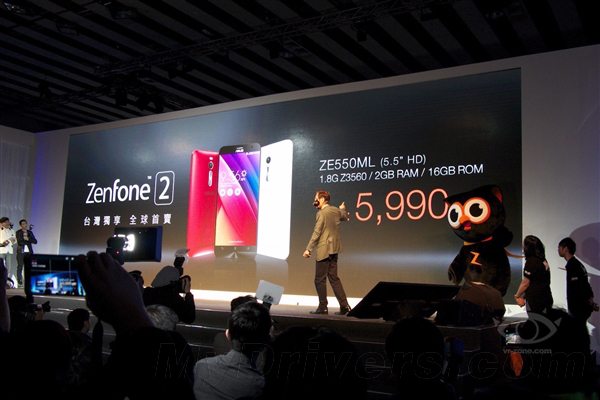 ⇒Finally, the ZE500CL features lowest specs – 5 inch 720p display, 2GB of RAM, 1.6GHz processor. It has 16GB internal memory and reduces the price tag to NTD 4,990 ($160).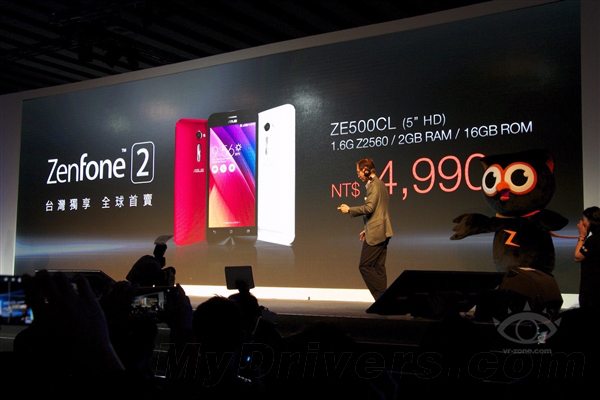 All the apparatus are called "Asus Zenfone 2" so be conscious of the precise version number and double check the specs to be certain you're having the one you actually need. We truly want Asus would produce a rational naming scheme, right now it feels like its whole product variety is named "Zenfone 2".