Despite such high-profile disappointments as Warcraft and Need for Speed, Hollywood seems unwilling to put a pause on the trend of turning popular video games into big-budget movies. The blockbuster Ubisoft franchise, Assassin's Creed, is the latest game to make the leap to the big screen. It features an A-list cast that boasts the likes of Michael Fassbender, Marion Cotillard, Michael K. Williams and Jeremy Irons. But what do the cast think of video games?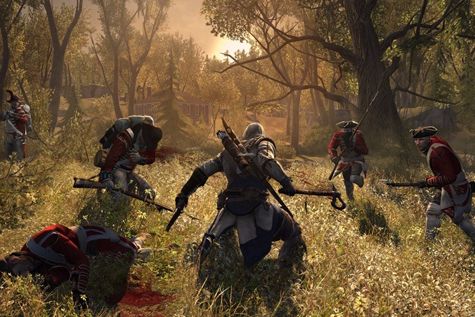 Marion Cotillard doesn't like video games like Assassin's Creed
The French actress Marion Cotillard stars in the movie adaptation of the popular video game series. But has admitted she does not have any real interest in computers. She has insisted the film was to be distinctly different. She said: "I don't like games where you kill people!" She told a reporter about the game. "But what I thought was very interesting is exploring the mind of a scientist who thinks that she can cure violence with a mix of science and items and ideas of the past".
French actress and face of Dior, Marion Cotillard reduced the world to tears with her musical debut as Edith Piaf. This was in 2007's La Vie en Rose. After that, she ended up teaming up with Joseph Mount and Villaine. She made music once more, and it was just as beautiful. Mixing classic French chanson with something more experimental and modern. The Marion Cotillard and Eliott Bliss written and directed video was called 'Enter the Game'. It was for Marion Cotillard's song 'Snapshot in LA'. It saw Marion dancing and defying gravity in a sleek modernist villa in the Provencal countryside. Relaxing by the pool and showing off Dior's Cruise 15 collection.
She made the hop from that to other films before finally landing a role in the recent Assassin's Creed film.
Source: Female First