Ubisoft will be closing out its 30th-anniversary game giveaway for PC players with the American Revolution-era Assassin's Creed 3. The game publisher has been celebrating its 30th by giving away a new title from its backlog each month for PC players. And it will cap the celebration off with the final game in the Desmond continuity.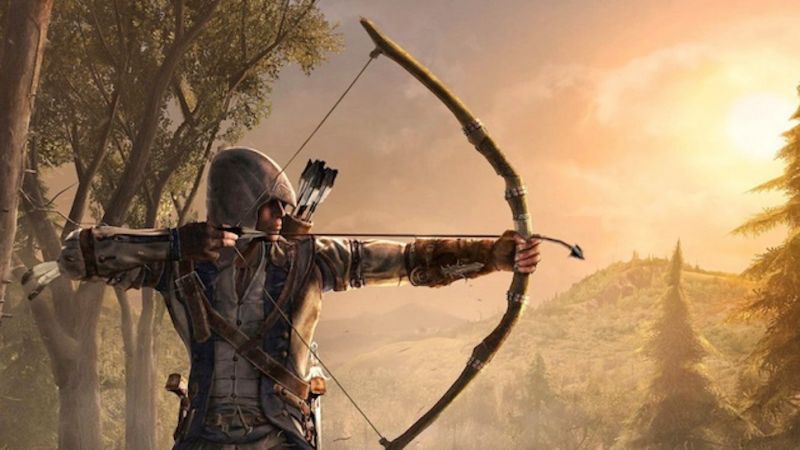 Assassin's Creed 3 is the final free giveaway from Ubisoft
This game certainly wasn't many player's favorite but they liked it and that's why Ubisoft decided to give it away for free. Also, Conor is a likable character. He has not be as fun or charismatic as Ezio, but he doesn't need to be. Everyone is clamoring for a copy and paste of Ezio, but what can you expect from a Native American Assassin who watched his village burn down and who kills people for a living? If EVERY assassin was just like Ezio, that would disparage the variety we see in our assassins. This game wasn't the best of the series, but we do think it deserves more credit than it's receiving from audiences.
Connor is conflicting and interesting. He doesn't need to say a punch line every 2 or 3 minutes and he shouldn't consider he's carrying his people's future on his shoulders. However, there are some serious character development plots as well. Conor doesn't do much and, when he does, he isn't written very well. And he basically is a big bruising teenager. He doesn't go through much development, and his motivation is generic. He could have been a much better character with his setting and background. But he became yet another revenge-driven assassin. Yet he doesn't go through a change in the story, and it's hard to get invested in him throughout Assassin's Creed 3.