Assassin's Creed Origins, the very first screenshot of the game have been leaked ahead of the game's original release. The screenshot shows that a much-loved feature by the fans is returning to the game.
E3 is going to be held next month and that's the actual time for the game's official reveal. But, some eagle-eyed Redditors have found and shared the above screenshot of Assassin's Creed Origins.
The Screenshot is not the one with the best quality but it features some of the details that are not less than a high voltage shock for the fans. As the leaked screenshot suggests, the Assassin's Creed Origins will be returning the Return of the Naval elements feature. This feature has high traversal values so it's an important one as compared to the others that have yet to come out. Check out the following image for the new Assassin's Creed Origins.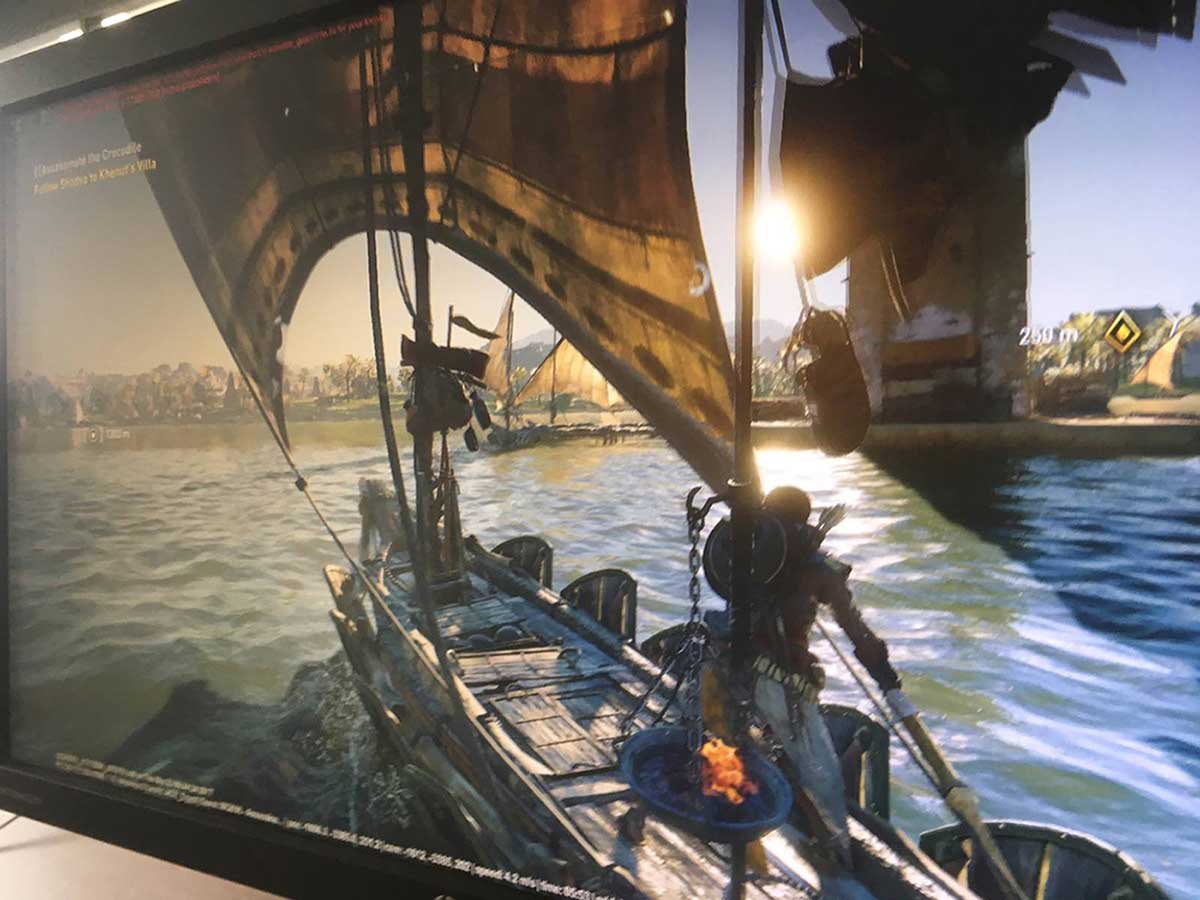 It's also rumored that some of the crucial combat elements from past few games are also returning in the Origins. According to the insider who broke the news with the above image, says that the Assassin's Creed Origins is going to feel a lot different than its predecessors. It will offer modern setting also incorporated in the gameplay and the game will be running on the revamped Anvil-Engine.
Assassin's Creed Origins is the long rumored and much-awaited title that has yet to be fully announced. It'll definitely be a great deal for both the Ubisoft and the fans around the globe. The promised Egypt-setting, innovative mechanics, a great new story and all the character, Assassin's Creed Origins will definitely be a great offering from the developer. Hopefully, it'll receive critic's best claims and all the praise it deserves from the fans. Assassin's Creed Origins is going to be fully revealed at E3 gaming expo next month. So, stay tuned for more news, leaks, and speculation for the game.