Ashes of The Singularity is one of those games that reminds us what the word "strategy" is supposed to mean. It's grand scope and healthy disdain for micromanagement puts emphasis on high level thinking. However, the game had a disappointingly short and straightforward campaign as a poor ambassador. But there is good news. It is now confirmed that Ashes of The Singularity Escalation Expansion will have two new campaigns.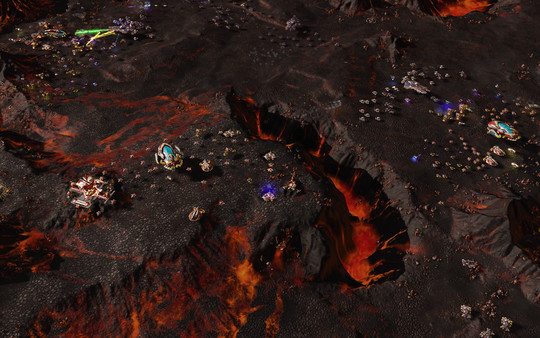 Ashes of The Singularity Escalation Expansion details revealed
"Ashes of the Singularity: Escalation takes everything that was in the award-winning hit strategy game, Ashes of the Singularity and expands on it in every way. Bigger worlds and more players. More units and more story. More everything.

Play as the Post Human Coalition or their eternal foes the Substrate and battle for control of the galaxy. Experience maps of unprecedented size and detail with the unparalleled power of the world's first native 64-bit RTS engine, Nitrous.

Enjoy the game online with friends in ranked or unranked multiplayer mode or play it by yourself against a powerful non-cheating AI in skirmish or campaign mode. No matter what mode you play, strategy is the key: deciding what technologies to research, where to send your armies, how to manage your economy, and what units to construct are crucial to victory.

The new features of Escalation add to the base game and pave the way for even bigger battles, more diverse strategies, and exciting wars across unique worlds and complex maps. The conflict has escalated, and it's time to choose a side."
There's also a new feature called Strategic zoom. "When you zoom out the camera, the game transition to a strategic view of the planet aka Galactic Civilizations and Sins of a Solar Empire."
You can check out the game on Steam for more details and pricing. Keep in mind this is not a DLC but a standalone expansion. So, you won't need the base game to run this.