ARM has recently added a new member to the Ultra low power consuming highly efficient processor IP family. For those who follow upcoming developments in processor technology, this is likely to come as a surprise, in the light of the fact that the Cortex A35 has been up and running for a while, which was released as an upgraded replacement for Cortex A7 and A5.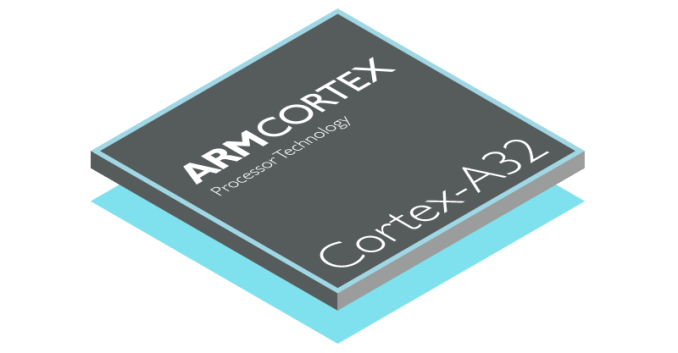 According to ARM, the two processors are naturally replacements for the A7 and A5, but they are lower power consuming and address different target markets. While the A35 was developed as the latest member in the next billion low energy processors, the A32 is targeted specifically at embedded systems.
As a bit of background, there are two kinds of devices that ARM caters to – the ones that require fully operational MMUs that are capable of running full fledged operating systems based on Linux, and the ones that don't. This latter class of devices can be of tremendous use to upcoming technologies such as IoT. The A32 is a processor that would cater to the IoT devices, that ARM has been very excited about for a while now.
A simple explanation provided by ARM regarding the difference between the A35 and the A32 is that the A32 is a 32 bit operating system that has the 64 bit version of the A35 "slashed off". This simplification decreased the processor's overall memory requirement which in turn requires less power for operation. Not half a year ago, the A32 was presented to us as the IP that uses the least power. Now, it seems that this title belongs to the Cortex A32.